Sustainability and Corporate Social Responsibility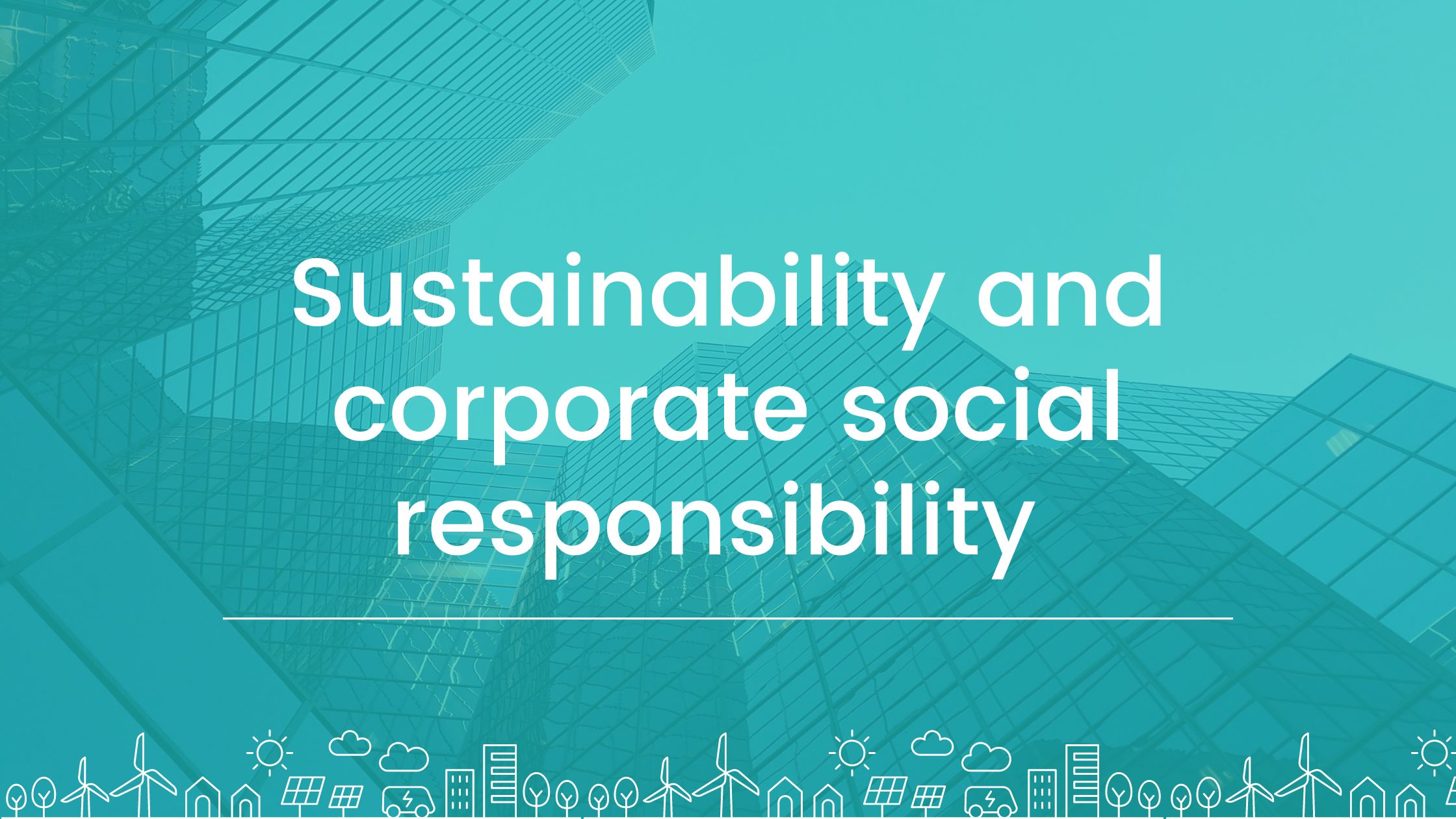 In today's rapidly changing world, the concepts of sustainability and corporate social responsibility (CSR) have gained increasing importance for businesses and conglomerates around the globe. Companies are no longer solely focused on maximizing profits but on their impact on the environment, society, and stakeholders. This is a good change, right? But the sad part is we are just getting started and it is already late.
Anyway, it's better late than never.
How is sustainability important to corporate social responsibility?
Sustainability and CSR go hand-in-hand, as they entail a holistic approach towards responsible business practices that consider operations' economic, social, and environmental aspects.
Sustainability has become a trend that everyone is running behind to keep up. It involves balancing economic growth with environmental protection and social well-being. This is not a goal that a single person can achieve but rather a great deal of community work that will go on for years to come. The fact that a lot of companies are ready to embark on this conscious decision is to be applauded as it is not an easy responsibility to withhold.
Now that it is clear many corporates across the globe are ready to invest in change, let's see the basic steps has to be taken.
Basic Initiatives
One can always start with the imminent crisis like pollution, climate change and slowly move on to the ethical practises.
One of the critical reasons why sustainability and CSR have become crucial in today's business landscape is the increasing awareness of environmental challenges. Climate change, deforestation, pollution, and other ecological issues have become global concerns, and consumers and stakeholders increasingly demand that businesses take action to mitigate their environmental impact.
Adopting sustainable practices, such as reducing greenhouse gas emissions, conserving resources, and promoting circular economy principles, helps protect the planet and contributes to long-term cost savings for businesses. For instance, investing in energy-efficient technologies can reduce operational costs and increase profitability while benefiting the environment.
Everyone has role to play
In addition to environmental stewardship, CSR initiatives play a vital role in addressing social issues and positively impacting communities. Businesses are responsible for contributing to the well-being of the societies in which they operate. CSR efforts can include philanthropic activities, community engagement programs, and employee volunteering initiatives.
These actions benefit the communities, help build a positive brand image, and enhance the company's reputation. Consumers, employees, and investors increasingly seek socially responsible companies to make a difference in their communities. By being socially responsible, businesses can foster trust, loyalty, and goodwill among stakeholders, leading to long-term sustainability and success.
Ethical considerations are also an integral part of sustainability and CSR. Companies are expected to conduct business ethically, adhering to fair labor practices, responsible sourcing of materials, and supply chain transparency. Ethical business practices align with societal values and help mitigate risks associated with unethical conduct, such as legal disputes, reputational damage, and financial losses. Companies prioritizing ethics in their operations demonstrate a commitment to integrity and accountability, which can enhance their reputation and competitive advantage in the long run.
Closing thoughts
Furthermore, sustainability and CSR can drive innovation and create new business opportunities. As businesses strive to reduce their environmental footprint and address social issues, they are encouraged to seek innovative solutions and develop sustainable products and services. This can open new markets, attract environmentally and socially conscious consumers, and generate revenue from sustainable business models. For instance, the growing demand for renewable energy has spurred innovation in solar, wind, and other clean technologies, creating new business opportunities and jobs in the renewable energy sector.
So, it's safe to tell that sustainability and corporate social responsibility are not just buzzwords but critical aspects of modern businesses. Companies that integrate sustainability and CSR into their core business strategies are better positioned to thrive long-term as they contribute to building a better future for our planet and society. By working together, businesses can create positive change and a meaningful impact on our world.
But what is more important is, to remember, it is a choice you make for the future generation to be left with what was once a beautiful world.