Iconic Cartoon Characters of All Times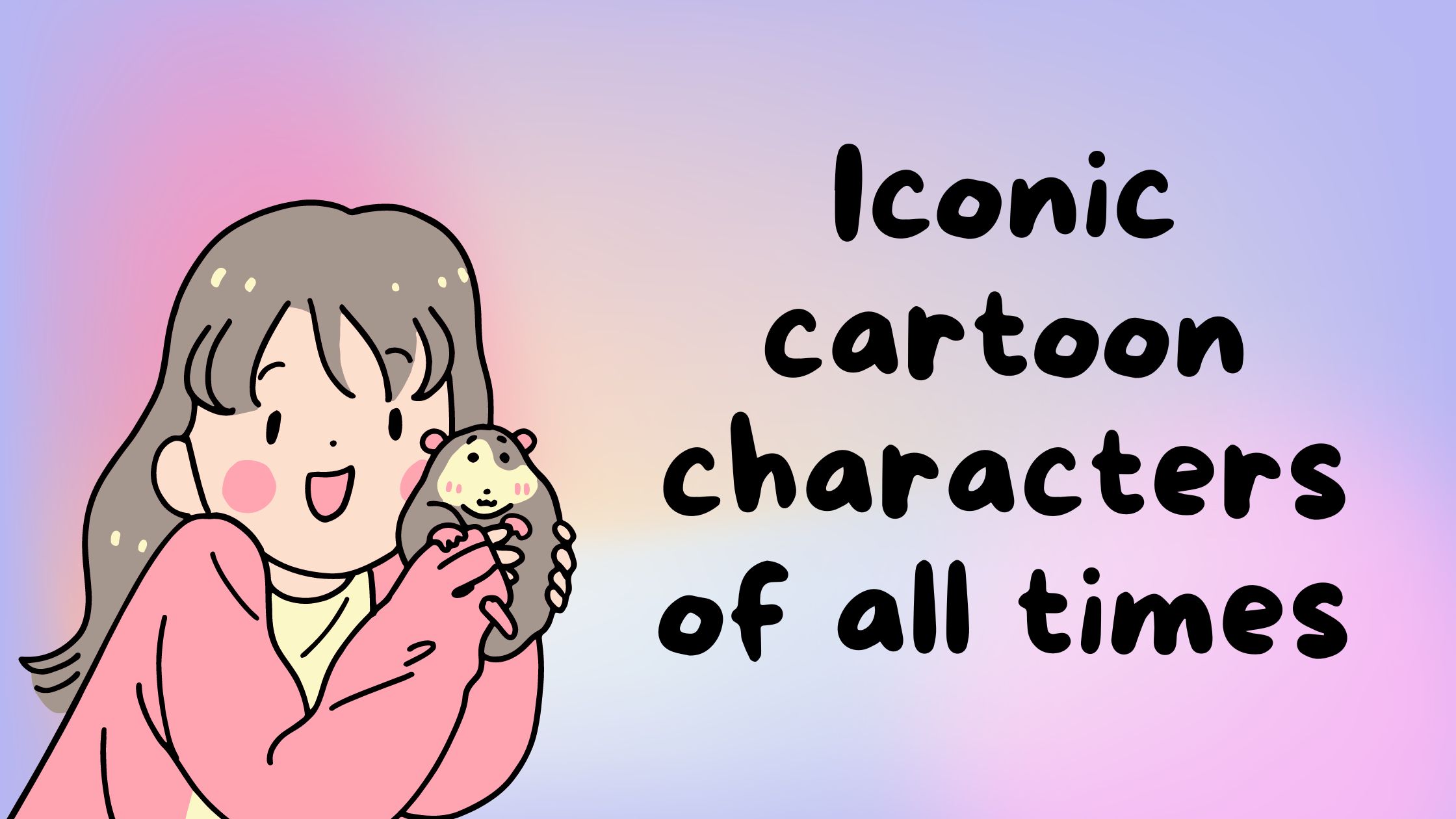 Cartoons have been a significant part of our lives, if not daily lives, since childhood. Whether you are a Millennial or a Gen Z, it is undeniable that our favourite animated characters have brought so much joy and laughter into our lives. Cartoons would have gone through a massive upgrade in terms of visual quality, but irrespective of that fact, they have always shaped the minds of the little ones.
Did you know they also taught us valuable life lessons on friendship, love, courage, sacrifice, and respect? We are taking a look at some of the evergreen, maybe old school, but iconic characters of all times that taught us small but important lessons.
Let us start with the OG Mickey Mouse
"To laugh at yourself is to love yourself."
The oldest production of Walt Disney, Mickey Mouse and his friends has lived through ages and for reason. This little mousey has a positive outlook to life and always smiles irrespective of the situation. He teaches us to laugh at our own mistakes and to face life as it comes.
When you hear the name, Mickey, you can picture him with his yellow shoes and red shorts with big white buttons. He is famous for his short phrases, viz., "Oh, Gee! That sure is swell, and Gosh!"
Mickey Mouse was created in 1928 by Walt Disney himself. He is friends with other popular cartoon characters like Donald Duck, Goofy, Pluto, and others.
Tom and Jerry
"No matter how hard you try, you can't please everyone."
Tom and Jerry is a beloved cartoon series that has entertained the audience for decades. Tom the cat and Jerry the mouse is still at each other's throats and we can't get enough of them. They are known for their antics, classic humour, and iconic sound effects. Tom and Jerry was first created in 1940.
Winnie the Pooh
"A little consideration, a little thought for others, makes all the difference."
This big yellow cuddly bear has been loved by children and adults alike for his witty, remarkable, sometimes bittersweet one-liners on love, life, and friendship. They inspire us, make us smile, and it instantly brightens up one's mood really! 
Powerpuff Girls
"And we're not afraid of anything as long as we have each other."
This American superhero animated cartoon series was loved by most young girls. We are sure they even named their gang of friends after this iconic trio. At least, we did! Blossom, Buttercup, and Bubbles are whoop-ass and funny and you simply would find yourself in any one of these characters. They are who you aspired to become. When Blossom says, "Being a powerpuff girl isn't about getting your way. It's about using your own unique abilities to help people and the world we all live in.", it makes you feel responsible. It makes you empowered!
Here's a fun fact: Did you know that the show was originally called Whoopass Stew? Oh no!
Mr Bean
"Enjoy your own company instead of expecting someone else make you happy"
Mr Bean is that lonely soul who taught us that you needn't have company to be happy. You can be happy by enjoying the little things in life.
Bob the Builder

"Can we fix it?
Yes, we can!"
Do you remember this chirpy little kid who could fix everything? This British animated series emphasized many life skills like how to work as a team, cooperation, socialisation, and conflict-resolution, among others. He taught us that it is better to do one job well than two jobs not so great.
Popeye
"I yam what I yam an' tha's all I yam"
Ahoy! Popeye, the sailor man, with his screwed-up face, bulging muscles, squinty eyes, and unique speaking style with an ever-present pipe in his mouth was a legend amongst cartoon lovers. He possessed inhuman strength after gobbling up the always-handy can of spinach, which he often did to rescue his girlfriend Olive Oyl from the bearded and bulky rival Bluto.
Popeye influenced a lot of kids to eat greens to be healthy. At least, we know someone from our team believed with all her heart that she would gain superpowers like her favourite cartoon by eating vegetables.
We can think of so many many more iconic cartoon characters like Bugs Bunny, Scooby Doo, Flintstones, SpongeBob, Daffy Duck, Pikachu, Goofy, Tweety, Garfield, Pink Panther, Casper the friendly Ghost, Dexter, Dora the Explorer, Peppa Pig, Goku, He-Man, ah, the list is exhaustive!
Which of these cartoon characters was your favourite? Did you wait for the newspapers to know the timings of your favourite cartoons? Which of these television channels in India were you obsessed with- Cartoon Network, Nickelodeon, or Pogo Channel? Tell us, tell us. We are all ears!