Traditional Sweets of Odisha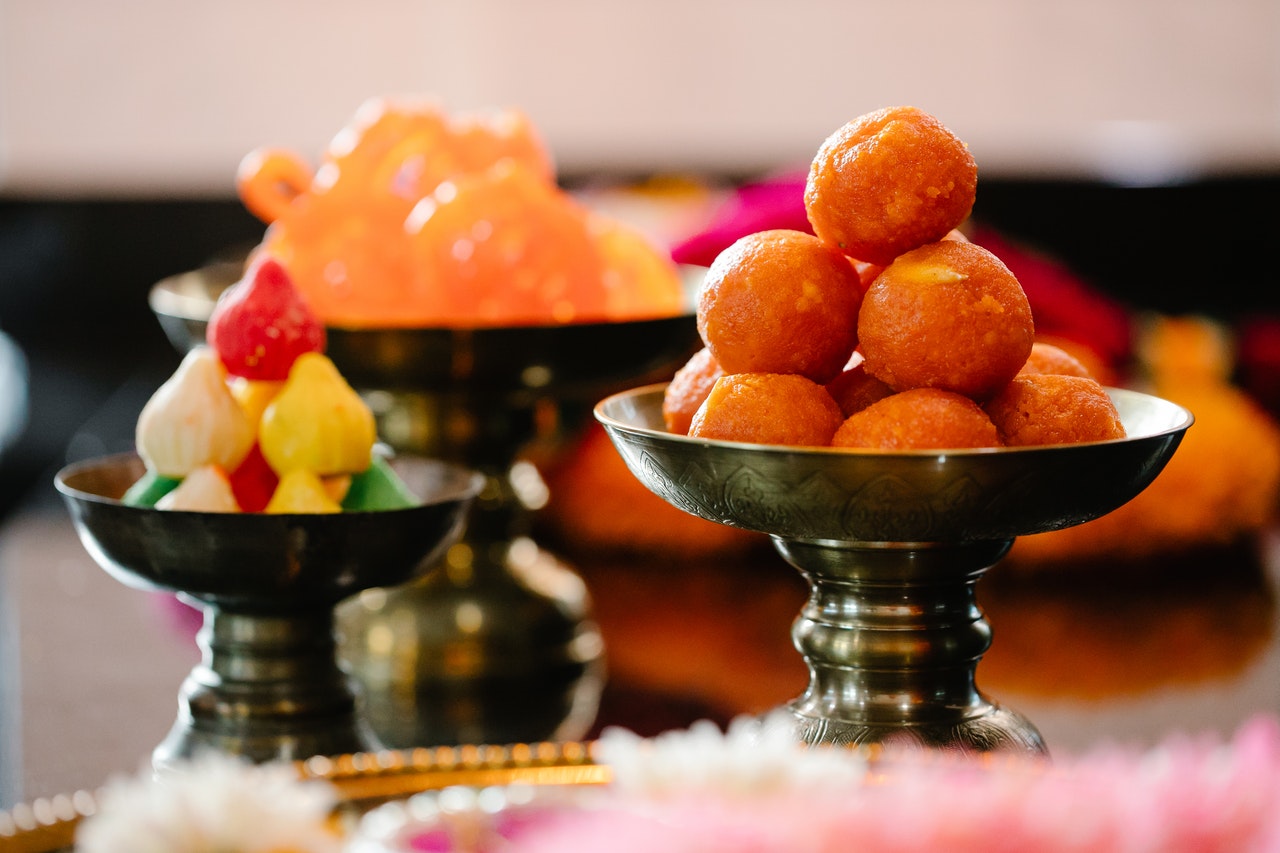 Shubh Kaam Se Pehle Kuch Meetha Ho Jaye
It is said that auspicious occasions call for sweets. Sweet delicacies can instantly change our mood and are an essential part of Indian cuisine. No celebration in India is complete without sweets. Sweets are mostly associated with God's offering because of its pure ingredients namely ghee, milk, sugar, lots of dry fruits etc.
India being a culturally diverse country, the sweets being made are also diverse. With diverse dynasties came different delicacies especially sweets. Odisha and sweets have a very strong connection. This state has a lot of variety in sweets and each of the traditional sweets of Odisha is associated with a cultural history.
Rasagolla
After years of tussle, Rasagolla of Odisha has finally got a GI tag. The sweet originated in Puri and evolved in Pahala and Salepur. Rasagolla is a white textured sweet which is prepared from a round dumpling of homemade Indian cottage cheese (cheena), semolina dough and cooked in very light sugar syrup.
Legend has it that Lord Jagannath with his siblings, Lord Balabhadra and Lord Subhadra went to their aunt's place (The Chariot Festival) without Goddess Laxmi. This angered the goddess and she didn't allow them to enter the temple on their return. To please her, Shri Jagannathh offered her Rasagolla on the last day of Rath yatra called Niladri bije and is now celebrated as Rasagolla dibasa.
Chenna Poda
One of the most delicious traditional sweets of Odisha is Chhena poda or roasted cottage cheese. It is the most popular dessert of Odisha and also considered favorite dessert of Lord Jagannath and given as offering in the world famous chariot festival – Rath Yatra.
It originated in the 12th century in Nayagarh district. It was a random invention when a sweet shop's owner decided to add sugar and some seasoning to the leftover cottage cheese, and kept it in an oven. Next day he was surprised at the results and found it really delicious.
Ricotta cheese, semolina, sugar, raisins, cashew nuts, cardamom, water and the flavour of "sal" leaves gives it a unique taste. Chhena poda is usually made at home during traditional festivals in Odisha, such as Raja, Rath Yatra and Durga Puja. The sweet is also available in roadside stalls.
Rasabali
Another soft and luscious traditional sweets of Odisha which melts in the mouth in Rasabali. This is a classic and traditional sweet that is offered to Lord Baldevjew and is also one of the chhappan bhog (56 divine dishes meal) of Puri Jagannath temple.
The mouth watering sweet is famous in the district of Kendrapara which also holds a GI tag. Rasabali simply contains deep fried patties dipped in Rabri. Rabri or the thick milk is also usually lightly seasoned with crushed cardamoms.
The main ingredients include chhena, semolina, and cardamom powder, powdered sugar, milk, saffron strands, sugar, and oil.
Chhena Jhili
Chhena jhili is one of the popular sweets of Odisha. Nimapada of Puri district is the province which is famous for Chenna jhilli. The person who started preparing this sweet was Arta Sahoo of Shyam Sundarpur village of Nimapad and the original recipe is still a family secret.
The prime ingredient of preparing it is chhena (cottage cheese) and it looks a lot like Gulab Jamun. It is cooked from fresh chenna, fried in ghee and then soaked in sugar syrup. Though people make the sweet at home, Nimapada Chenna Jhili will always be more mouth watering.
Khaja
One of the tastiest sweets of Odisha is Khaja. This traditional coastal dish of Odisha is part of "sukhila prasad" in Jagannath temple, Puri. Some stories say it reached Puri from Kakinada, Andhra Pradesh with two varieties, Madatakhaja and Gottamkhaja. Other legends say the present-day Khaja has its roots going back to the Mauryan dynasty in Kalinga (presently Odisha).
A 13th century food recipe book "Manasollasa" gives evidence that Khaja or Khajjaka is liked as gifts even by royals. The crispy sweet is prepared from wheat flour, sugar, ghee, cardamom powder, and oil. Apart from Shri Jagannath Mandir, Nrusingha sweets and Kakatua Mistanna Bhandar have the best quality of Khaja in Puri.
We hope you can sample these sweets the next time you visit Odisha.
If you wish to contribute to BeStorified and be featured, read the guidelines.