Star-crossed lovers from books you won't forget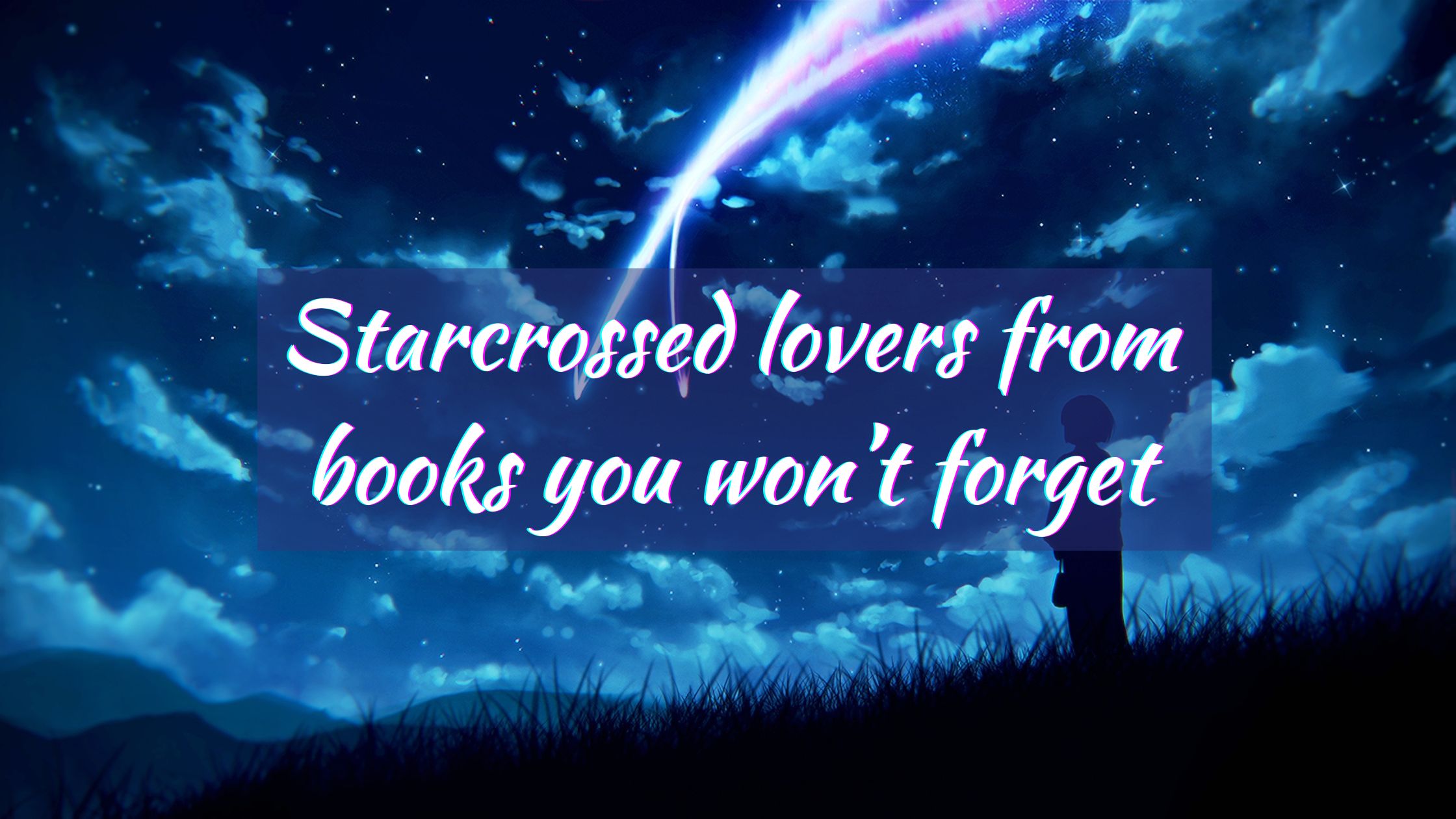 Throughout our lives, we have come across countless tales of love and romance, but some of the most memorable stories are those of star-crossed lovers, who no matter how much they love each other, never end up together. It's always a sad ending. Maybe that is what makes them even more special.
These couples face seemingly endless obstacles in their quest for love, be it social class, family feuds, or even just the circumstances of their lives. Despite all the odds, their love remains unwavering and that is what captivates readers like us to even long after the final page has been turned.
Have you ever wondered what star-crossed lovers mean? Many people think when it is written in two people's stars that they are destined to be together or meant to be together, then they are called star-crossed lovers. This is not entirely wrong. The part in which it is written in their stars is correct and they are of course meant to fall deeply in love with each other but since their stars are crossed their love will eventually end in tragedy. Sad, right?
Anyway, here are a few examples of star-crossed lovers from books that we can never get over.
Romeo and Juliet from "Romeo and Juliet" by William Shakespeare
This list can't be made without this iconic couple. Romeo and Juliet are, of course, two young people from rival families who fall deeply in love with each other. Despite their best efforts to be together, their families long-standing feud makes it impossible for them to openly declare their love, and they are ultimately driven to tragic ends. The best takeaway from their story would be to never, like ever act dead.
Hazel and Augustus from "The Fault in Our Stars" by John Green
Hazel and Augustus are two teenagers who meet at a cancer support group and fall in love. Despite their illness and the knowledge that their time together is limited, they make the most of the time they have and share a deep, meaningful connection that inspires us to appreciate the present and live life to the fullest because every second counts. This has become a cult classic just because of their heart-wrenching and bittersweet love story. Theirs is a story that is meant to be read millions of times with a heavy heart, of course.
Laila and Tariq from "A Thousand Splendid Suns" by Khaled Hosseini
Laila and Tariq are childhood friends who grow up in war-torn Afghanistan. After being separated for many years, they are reunited and fall in love. However, their love is once again threatened by the dangerous circumstances of their country, and they must make difficult choices to try to stay together. This is the story of childhood sweethearts that makes our hearts feel warm and fuzzy. Their love might be innocent at first but it eventually stood the testament of time. Even though their story has a happy ending, the journey is nothing less than gut-wrenching.
Mateo and Rufus from "They Both Die at the End" by Adam Silvera
This book smelled like tears and self-sabotage. Come on, even the name of the book suggests that we are never to expect a happy ending. Despite being total strangers, Mateo and Rufus, both wish to make new friends on their End Days. An app called Last Friend brings together those who are dying and enables them to find someone to enjoy their last day with. And both of them make the best out of it, living a single day like only they existed in the whole world.
Their story absolutely BROKE us. How does it feel to find the love of your life and come out of your shell, only to die hours later? It's fair to say that Mateo and Rufus are the best fit to be called star-crossed lovers.
Stella and Will from "Five Feet Apart" by Rachael Lippincott
As both Stella and Will have cystic fibrosis, they must remain six feet apart at all times in order to prevent cross-infections. You can't help but want them to be together because they have an instant connection. But with no skinship whatsoever how can they ever think about being anything more than just friends?
The only way to stay alive is to stay apart. As the sparks begin to do their magic, suddenly six feet doesn't feel like safety. It feels like torture. Not only to them but even to us. Just let them be together already. But unfortunately, that is not how fate works.
Wouldn't it be great if they could just reclaim some of the space that their broken lungs have taken away? If their hearts weren't broken by a mere five feet, would that really be such a danger?