5 topics you MUST discuss with your partner in a relationship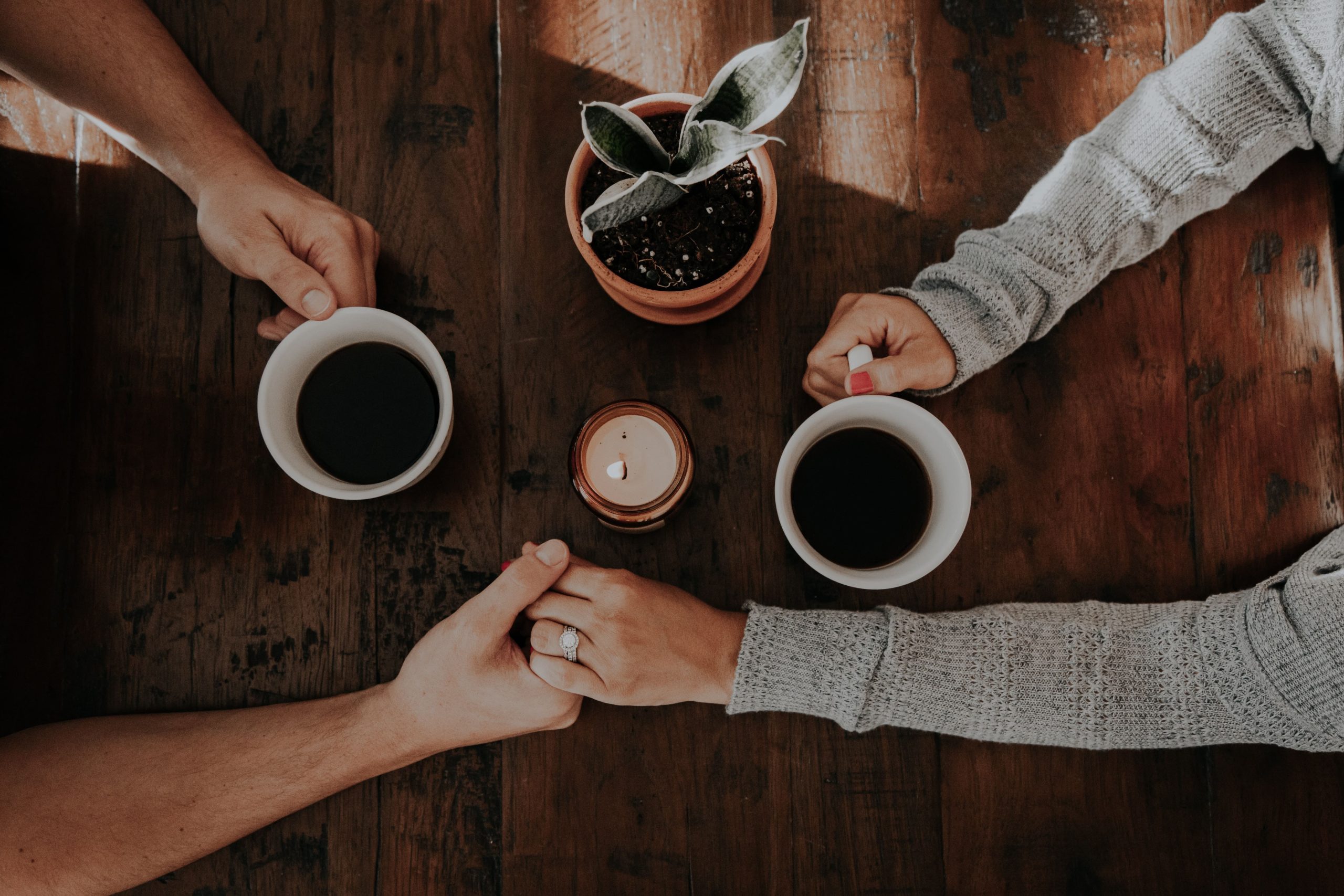 Knowing each other well is crucial for any long-term healthy relationship. You don't want to plan your entire life with someone only to find out later that you don't see eye-to-eye on topics that matter to you. Things like how many kids you want, how often you floss, what are your political leanings might not be appropriate for first-date conversations, but by the time you're in a serious relationship, there are certain subjects you absolutely must discuss if you wish to continue to build a healthy partnership.
Once the courting phase of your relationship is long over, you've already covered the basics of where you're from, what you do for work, and what you like to do for fun. But the only way you'll get to know each other on a deeper, more intimate level, is when you ask questions and get into discussions about things that matter to you!
Here's a few topics you must discuss with your partner in a serious relationship!
It's all about the money money money!
No matter what stage of adulthood you're at, money is a topic that's always going to be important – especially if you're trying to judge compatibility with a future life partner. We have been brought up to believe that money symbolizes success, value and personal worth – so it's no wonder that it can be extremely difficult to talk about and one can often get extremely defensive when trying to discuss it. These issues are only aggravated if you (or your partner) are the kind of person who subscribes to society's rules and values about money and gender roles.
No matter what your personal beliefs and values about money are, it is extremely crucial to have a conversation about finances. It's important to understand each other's money management and spending habits, as well as each other's expectations for shared expenses and future planning. You don't need to share each other's bank statements, but it would be ideal to discuss major expenditures. It's also important to discuss ways in which you can support each other's lifestyle as a couple.
If you combine your finances, set some financial goals and discuss strategies to help you reach those goals.
Expectations from the relationship
As broad as that topic is, it applies to a lot of different areas when it comes to a romantic relationship. Many relationships go down a bitter road because the two individuals disregard having discussions about what they expect out of their partner, or just assume that their partner knows what they're thinking. Well, we hate to break it to you, but your partner can't read your mind – no matter how close you think you are.
Make plenty of room to have open, healthy discussions about your boundaries and expectations. For example, infidelity is something that is not easily defined, and the definition might differ from person to person. Maybe you consider a flirtatious text exchange between your partner and their co-worker, cheating – while your partner thinks it's completely harmless and healthy. Neither of you are "wrong" but the problem is a failure to understand what the other person expects out of you when it comes to fidelity and being loyal.
It's important that you talk about how you envision an equal partnership, or what that even means to you. Do you have a more "traditional" view of who takes care of what? Well, there's only one way to find out – talk about it!
Politics
Although you don't have to agree on politics in order to have a discussion about it, we're living in times where one's political leanings can make or break a relationship – and rightfully so! You can learn a lot about your partner if you have a conversation about politics – their thoughts and opinions about it will often reflect in the way they choose to lead their lives.
Any healthy relationship should allow each partner to feel respected enough to share an opinion, even if it opposes the other partner's opinion. The goal for these conversations should be deep dialogue, so you and your partner learn more about each other.
Remember, politics is a big issue, and your partner's views probably won't change, so it's better to have these conversations early and often.
Let's talk about sex, baby!
Every BODY is different and sex in a relationship can be extremely complex at times. Even if you two have already done the deed a million times, it doesn't necessarily mean you know exactly what your partner wants and likes in bed, and it's never too late to find out!
Relationship experts say perceived sexual compatibility (meaning: how well you think you both work out sexually) can make or break a relationship. Take an active interest in your partner's likes and preferences, ask questions often – and be open minded while listening to the answers.
Alternatively, be open with your partner about what you like. Whatever your preferences, be as open and as non-judgmental as possible during the discussion.
Remember, this is a person who loves you and wants to see you happy – there's no room for nasty comments or judgements!
Your future and personal goals
You might have decided to "just go with the flow" and that might be working for you for the time being, but sooner or later you are gonna fall out of sync with your partner – because that's just the way life is! Two (or more) people will grow at their own separate speeds and so it's important to have frequent discussions to understand where the other person is at and if you're on the same page.
Depending on your age and where you are at in life, these discussions could range from deciding if you're "Instagram official" yet to talking about how many children you want to have and when.
For sure, thinking about what lies ahead can be seriously anxiety provoking, but it's important to have these discussions in order to avoid resentment or disappointment. Talk about the things you're personally working towards and your goals – personal or professional. Your partner needs to understand what you are working towards so they can support you, not resent you!
Remember to always keep a little room for fluctuation because life happens!
Relationships are beautiful and enriching but they can get a little complicated and difficult from time to time. Having the hard conversations early on will definitely help keep you and yours on the right track. Remember to always ask questions and stay curious about your partner or partners. Discuss the aspects of your relationship that are working well and make sure to also discuss problematic areas. Talking openly about your relationship can ensure your relationship stays fresh and exciting.
Enjoyed reading this post, and have something more to add? Write to us and get featured on #BeStorified
Feature photo by taylor hernandez on Unsplash