Constructive criticism: Is it dead?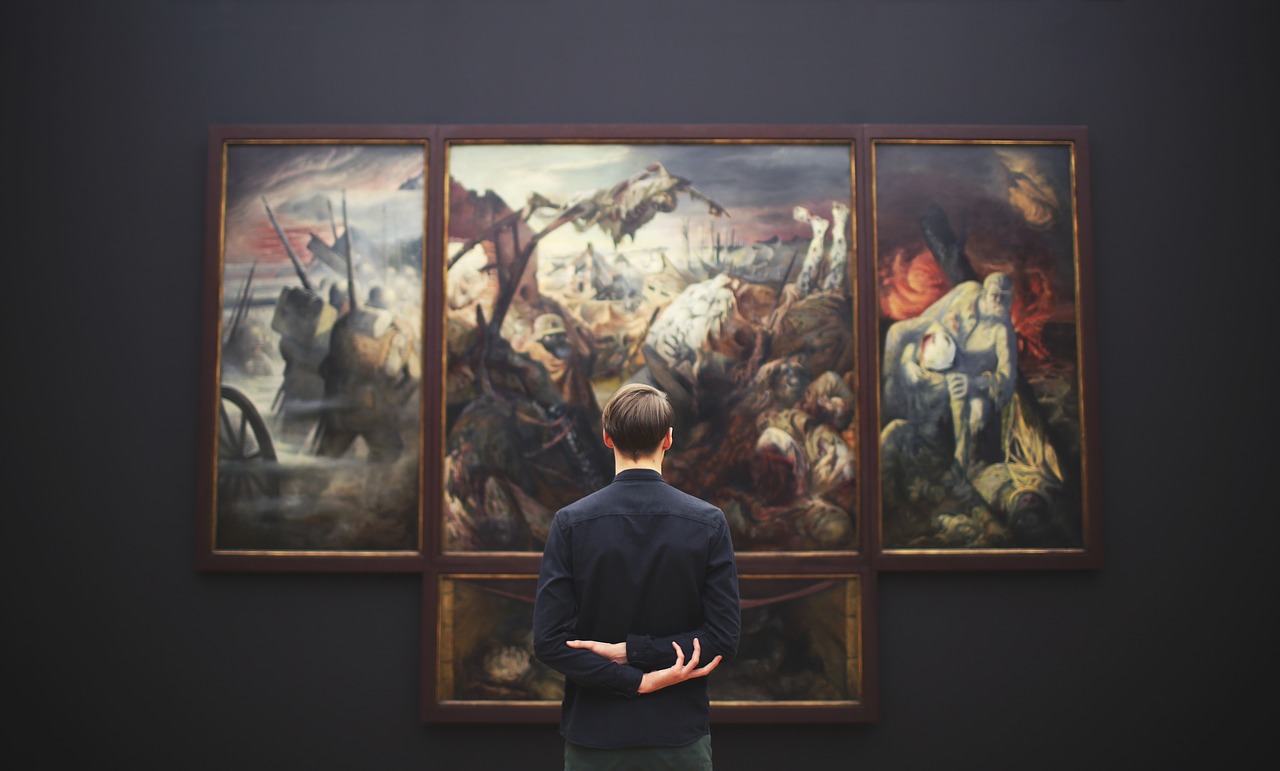 We look forward to each day thinking today could be better than yesterday, tomorrow could be better than today, and want to be a better version of ourselves every day. But do we understand what it takes to do so? Are we really ready for a change? What is right and what is wrong always has been and will be a subjective topic. So, will we be willing to accept if we are in the wrong? For sure it is going to be difficult initially. Once we understand that people are not trying to point out our flaws rather, they are trying to help us become a better person that is when we truly start improving.
Social media and the lack of accountability
One could easily say that social media is ruling the world right now. Right from small children to even animals have the so-called "Social Media Presence". On one end it has expanded the horizon of content creation but on the other, it has blurred the boundaries between reality and fiction impacting people's lives in a wrong way. Especially, harsh criticism is thrown at everyone with the intention of offending the person due to the lack of accountability. Just because no one is going to hold a person responsible, it doesn't mean anything could be said or done on a public platform. Yes, it is important for our voices to be heard but in the right way. The key here is to first be compassionate, and then address the real issues and personal views about them in a gentle manner.
Here are a few interesting answers from people in our community.
"People drop the accountability hat when they wear the hatred one. One's views can be expressed in a constructive manner yet being assertive at the same time. Feedback that is superficial and dishonest doesn't add in our notes," Meenal and Sonal say.
How to put it the right way?
Feedback is like a guiding light as it lets the author know if people are able to resonate with their work or not. Or could it be done any differently? It should not make the person feel inadequate. You can always start by complimenting what you like about their work and then move on to give your views in a civil and polite manner. Yes, it is important to be honest while giving your opinion but remember not to offend that person or degrade their work in any way possible. At the end of the day, your criticism might hurt them so think from their shoes and then put out your thoughts wisely.
Quoting some interesting answers from our tribe on what is done wrong.
"Mean-spirited criticism is not critiquing. It's a sort of negative criticism, and not helping improvement." according to Prasannakumary.

"I feel that in an intent to stay relevant or keep up with the trending topics, ppl just put up anything as their opinion (even when not asked for) and change the direction of the narrative, especially when it comes to sensitive issues like someone's death, religion, politics," says Seethalakshmi.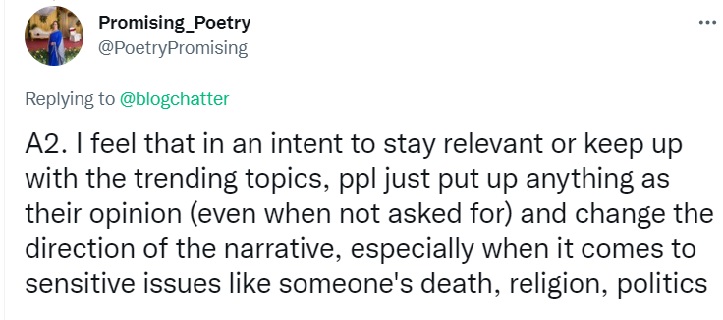 The receiving end: Acceptance
Whenever someone puts out any article to the world, definitely people will judge and have their own opinions and perspectives about it. And it is pivotal to know that not everyone who reads your work is going to like it because one they might not get your view or two, they would have read a better one. So, be broad-minded, take honest feedback in a healthy way, and try to work on your shortcomings. Always remember however strong your views may be the way it gets projected to others matters. Check out some of the awesome answers from our community.
Mayuri says, "Feedback and constructive criticism is very essential if you want to better yourself. And you yourself benefit the most from it."
"In the past two years, I have improved immensely as a writer simply because I was listening to what the readers were saying," says Manali.
"Constructive criticism is needed in the creative writing. Creative writing demands certain rigorous steps to follow, and critiquing can point out if you stray away from them." as Prasannakumary says.

Final thoughts
Be aware and listen to what people have to say (like really listen) as there is someone on the other end who desperately wants to be heard. It might be about anything. Who knows? it might surprisingly be helpful. Take the first step today and start with your family and friends as you won't find them too offensive. If you are ready for the change then make that effort and for sure you are going to kick ass!!!
You can skim through the entire Twitter chat here and perhaps join us for the next one!
If you want to share anything on a topic you care deeply about, send us your submission. Here are the guidelines.