Finding prompts around you to write poetry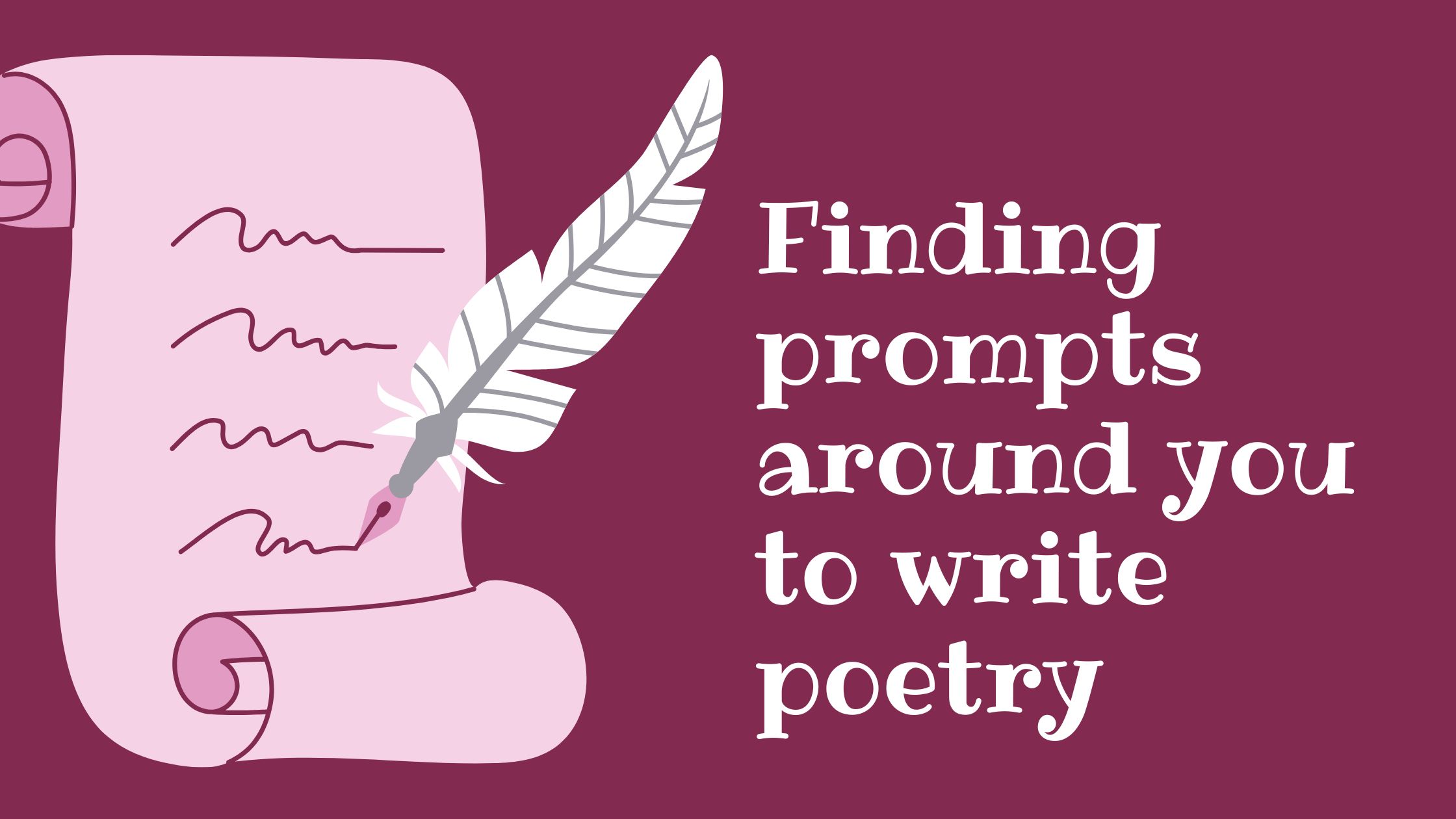 Have you ever had a moment when you looked around you and felt inspired to write words that transcended the everyday? If so, you're familiar with what it's like to harness the power of your surroundings. This is a skill all poets have and one you can develop. Poetry provides an outlet for creative expression, starting right in your backyard. From finding prompts on public transportation to learning how to "read" the landscape around you, drawing creative writing out of your surroundings is easier than ever. All it takes is a little bit of practice and some open-mindedness.
Observing Everyday Life
One of the best things about poetry is that you can find writing prompts wherever you look. Crafting poems from everyday life is not difficult. it's simply a matter of paying attention to your environment and seeing the potential each moment holds.
Here are a few simple tips to help you get started:
Look up: You can find inspiration in birdsong, clouds, stars, neon signs, or anything else in the sky. Take notice of how each sight and sound fills your heart and mind—and don't forget to take a photo or two for later!
Listen closely: The conversations of strangers, melodies from the radio, rustling leaves, and chirping insects—these are everyday sounds that can all provide writing prompts. Try jotting down things you hear without judgment or preconceived notions.
Step outside: Nature provides plenty of beautiful things around us that often go unnoticed. Go for a walk (or stay on your porch or balcony) and take some time to observe the colors, shapes, smells, and textures around you. See if any detail jumps out at you—it may be your next poetic masterpiece.
Nature Can Inspire Your Writing
No matter where you live, there's nature all around you. From the flowers in your front yard to the stars in the sky, nature can serve as a powerful muse, if you let it.
Take Time To Observe
Take a stroll and take note of the different plants, flowers, and trees—even if they seem quite basic at first glance. There´s a wealth of material you can use—the leaves outside your window, the blossoming trees in spring, or a stormy sky during summer rains—just let your creative juices flow and observe every turn of nature for poetic inspiration.
Notice The Little Details
You don't have to wait for dramatic events or occurrences either! Nature is full of everyday treasures that are perfect for poetry: familiar scents like freshly cut grass or mud; colors like ochre yellow, burnt orange, and deep red; sensations like hot sun rays on your skin or cold drops of dew on an early morning walk… All these details are waiting for you to capture through words.
So don't underestimate nature's creative potential! Open up your senses and take time to appreciate everything that's around you—from stones to stars! Whether it's a bright sunny day or a misty morning scene that's inspiring you, bask in it and use it as poetic fuel for creativity.
Writing From Objects
If you have collections of objects — like feathers from your last hike, shells from a beach trip, or even stones from around the world — these objects can inspire creativity too. Try examining them in detail — what do their colors mean? Are there any symbols on them? How do they feel to the touch? All these qualities can help bring rich imagery into your poem.
Although these are two popular methods for finding prompts around us to write poetry with, the sky's the limit when it comes to collecting inspiration! Get creative!
Using Digital Platforms to Spark Your Creativity
It's easy to find creative prompts from your surroundings, but what about creative prompts from the digital arena? The internet is filled with tools, tips, and techniques for finding inspiration for your poetry.
Social media
With so much content posted across social media platforms, it could be a great way to explore unfamiliar topics, learn about different cultures and get your creative juices flowing. Follow a hashtag related to nature or a specific area of interest and you'll soon find that ideas are popping up from left to right! For example, if you want to write about the beauty of autumn, follow the #autumn hashtag on Twitter or Instagram and use some of the shared images as prompts.
Using digital platforms can open up worlds of possibilities when it comes to inspiring your poetry writing. With so many resources at hand, all it takes is a bit of searching around till something speaks directly to you!
If you're serious about improving your creative writing and exploring poetry, it's important to look beyond yourself and draw inspiration from the world around you. There are so many fascinating places and experiences out there just waiting to be discovered and put to paper. All you need to do is take the time to explore and take in all the beauty that the world has to offer.