Advantages of a digital nomad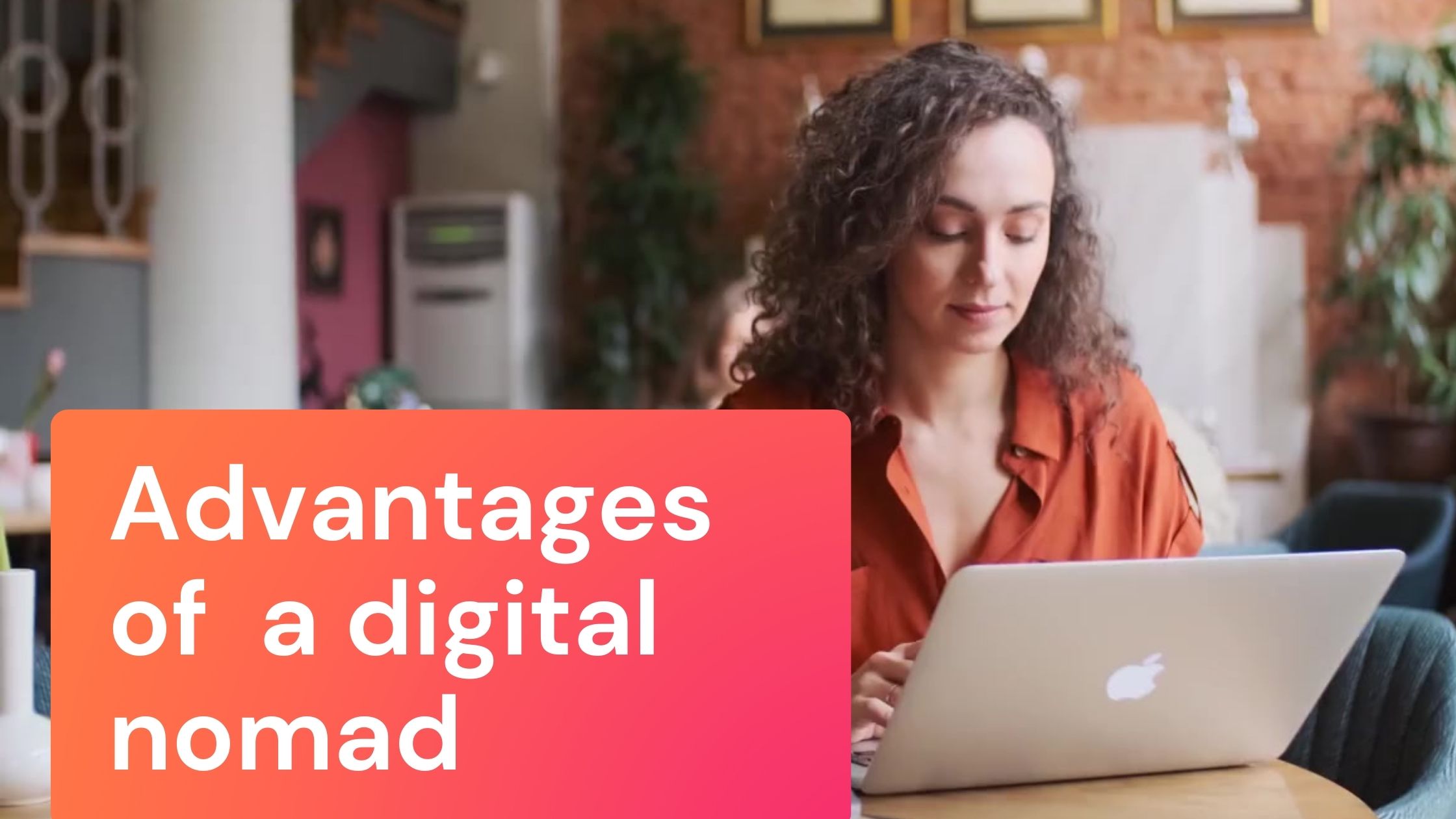 Picture this: sipping a steaming cup of coffee while watching the sun rise over a pristine beach. The sound of waves crashing against the shore serenades your ears, and your office for the day is nothing less than a sun-kissed paradise. Welcome to the world of digital nomads! In recent years, the rise of remote work opportunities has given birth to a new breed of adventurers who combine work and travel in the most enchanting way possible. So, what are the benefits of being a digital nomad? Let's dive in and explore the wonders of this unconventional lifestyle. Caution! Read at your own risk, who knows you might be tempted to be one once done.
#1 Freedom to Explore
One of the most alluring aspects of being a digital nomad is the freedom to explore the world on your own terms. Forget about the nine-to-five grind and rigid office spaces. As a digital nomad, your office can be wherever your heart desires. From exotic tropical beaches to bustling metropolises, you have the freedom to choose your workspace. Embrace the thrill of discovering new cultures, tasting exotic cuisines, and immersing yourself in diverse environments. The world becomes your playground, and you get to play on your own terms. And no one is there to bug you constantly. Such a relief right?
#2 Flexibility and Work-Life Balance
Bid farewell to the dreaded commute and office politics. Digital nomads enjoy the flexibility to create their own schedules. Need to take a mid-afternoon yoga class or embark on a spontaneous hiking adventure? No problem! As long as you meet your deadlines and deliver quality work, you have the freedom to structure your day as you see fit. Yes, this life comes with a "Conditions apply" filter. But if you are great at your work, then all is set. This flexibility allows you to strike a harmonious work-life balance, nurturing your personal well-being while still being productive.
#3 Cost-Effective Living
Contrary to popular belief, being a digital nomad doesn't have to break the bank. In fact, it can be quite cost-effective. By strategically choosing your destinations, you can live in places with a lower cost of living while earning a salary from higher-paying countries. This can translate into a higher quality of life, allowing you to enjoy luxurious experiences that may have been out of reach in your home country. From indulging in sumptuous local cuisine to exploring breathtaking landmarks, the perks are not limited to your digital endeavors. Talk about electricity bills, water bills and most importantly petrol costs in India…
#4 Personal Growth and Learning
Living life as a digital nomad is a catalyst for personal growth and continuous learning. By immersing yourself in diverse cultures and interacting with people from all walks of life, you expand your horizons and gain a deeper understanding of the world. Your adaptability and problem-solving skills sharpen as you navigate through different environments and overcome challenges. From learning new languages to acquiring cultural knowledge, every step of your nomadic journey fuels personal and intellectual growth.
#5 Building a Global Network
Networking takes on a whole new stage when you're a digital nomad. By connecting with like-minded individuals from around the globe, you cultivate a vast network of professionals and friends. Collaborations and opportunities can emerge from unexpected encounters, allowing you to grow both personally and professionally. Attend co-working events, participate in local meetups, and engage in online communities to expand your network and unlock new possibilities. In the case of introverts, it's again a whole new story.
#6 Enhanced Creativity and Inspiration
There's something undeniably inspiring about working against the backdrop of a mesmerizing sunset or overlooking a breathtaking mountain range. The ever-changing environments of a digital nomad spark creativity and infuse fresh perspectives into your work. New experiences and cultural immersion serve as a never-ending pit of inspiration, leading to innovative ideas and unique problem-solving approaches. Being a digital nomad can elevate your creativity to new heights and awaken your true potential.
So, if you're yearning for a life less ordinary, consider joining the tribe of digital nomads. And Embrace the freedom!