Everything you need to know about Anti-Branding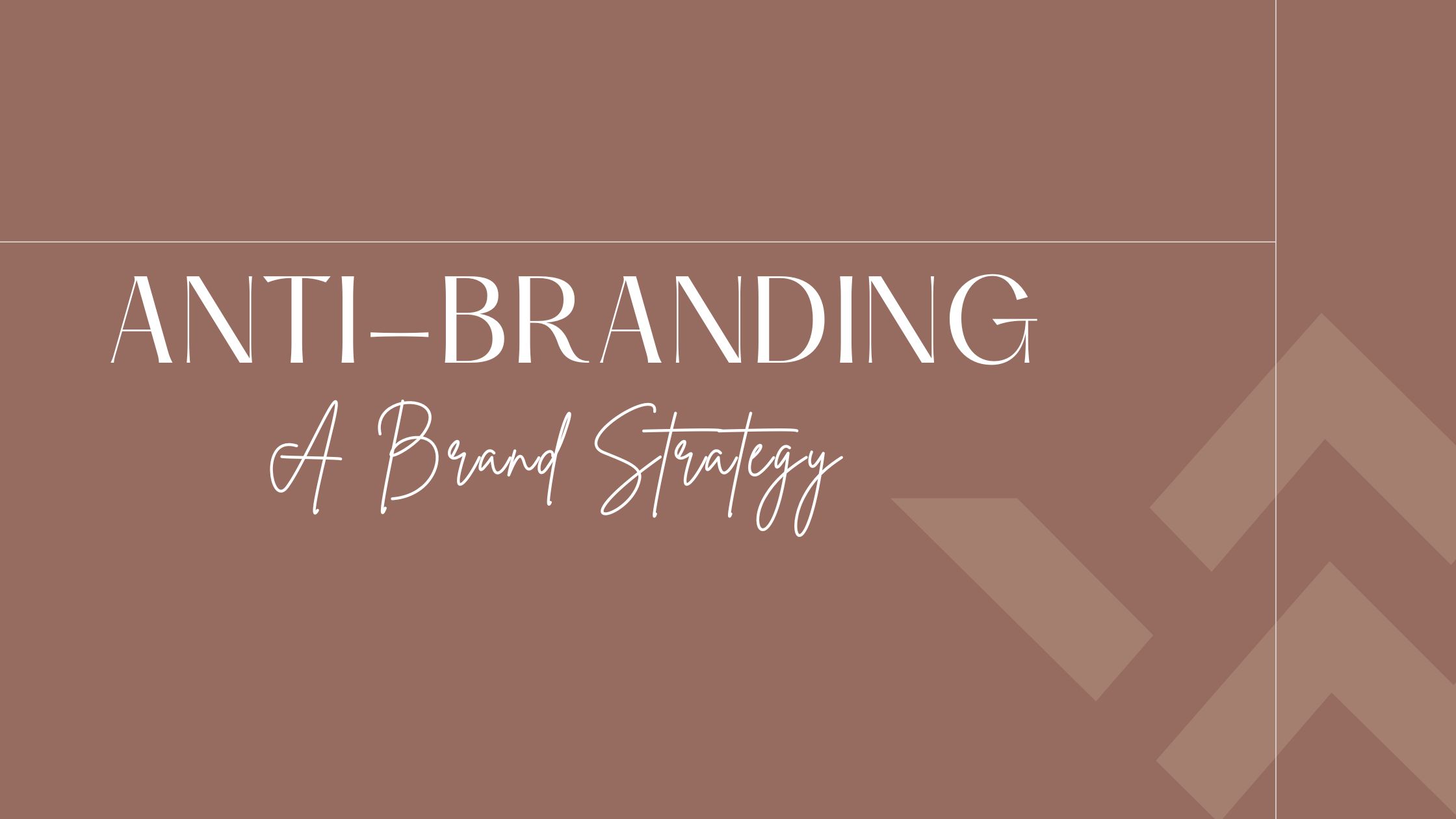 "Every interaction, in any form, is branding."

Seth Godin
In this era, where social media rules over the world, many brands have changed their strategy to build stronger brand awareness between the company and the consumers. In order to have a successful business, its necessary for the brands to build their reputation and loyalty among their consumers. This alone speaks a volume about the brand. But sometimes these brands can't help but get a negative backlash from consumers if they have any concerns regarding the products or express their disappointment or call out unethical actions of the company by boycotting them by spreading negative word of mouth. This is definitely bound to happen in the case of multinational companies. Is this Anti- branding? It most likely is.
What is Anti-branding?
Basically, anti-branding refers to a global movement where a huge population of people expresses their disapproval and dissatisfaction with corporate practices. With the advancement of technology, consumer empowerment, and the ability to interact through online platforms, such activities can now be carried out on anti-brand websites that target specific brands. It includes negative aspects like words of hate, consumer rebellion, boycotts, counter-cultural movements, and most recently the infamous practice of 'cancel culture'. These kinds of negative actions can harm the brands' reputation very badly. Which makes it a good strategy for opportunists to change the game.
Is Anti-Branding harmful?
Not really. But it depends solely on how the brands react to such negative claims about them. In fact, these anti-branding activities help the brands to better understand its consumer and find a way to satisfy them. With smart management, they can convert haters into brand lovers. Powerful brands with strong positive awareness and loyal global consumer bases can neutralize the effect of anti-branding.
Turning the tables
Have you heard of Anti-branding websites? These lend a huge help to the brands in understanding their consumers. Instead of going through the industry experts and consultants, to find out, what went wrong? Detecting their weakness, conducting customer satisfaction surveys, why not use the free resource available? These websites have well-curated research about the brand and its unethical practices and failures in terms of products, services, and as well as scandals. What more does anyone want to know, to deem a brand a failure when this must information available in the ready?
They totally bridge the gap between the brand and its consumers without getting paid for it. It always benefits the brands if they take action at an earlier stage as the consumer wants is to be heard and the brand wants to understand and cater to their needs. An open dialogue between the brand and consumers will lead to mutual satisfaction that is much appreciated.
Is this Still Branding?
Definitely. But it is not for everyone. In recent times, a lot of brands have experimented with the "Anti-branding" strategy. Many brands moved to a very generic logo, making their design simple and minimalistic. But this works only for popular and well-established brands. Definitely not for small companies. Quite famous brands like Cred also incorporated the same strategy for their ad campaigns.
Coca-Cola also ran highly successful campaigns by swapping its logo with other popular names from different countries, conveying the message that 'our brand is so strong, we don't even need a name'. This works because humans have a strong visual memory which lets us easily identify a brand without its complete logo which basicallly serves as an advantage for the companies.
The Case of Apple Inc. and Lego
Apple Inc. is a massive multinational corporation, one of the most successful consumer electronics companies in the world. It pays close attention to technological advancements, product design, purpose, and most importantly loyal consumers making it one of the strongest brands to ever exist. That doesn't mean they are never under the radar of negative criticism. But the brand's attitude towards such acts is what sets them apart. Social platforms like Facebook pages with Anti-branding campaigns target people who dislike Apple Inc and indirectly help the company bring together all the articles highlighting the negative aspects of the company and its products. With all the hashtags trending it also benefits brands' popularity for free of cost.
Lego also converted its most controversial 'Anti-Lego campaign' to its advantage by introducing 'Anti-Lego slippers'. So, next time you search for 'Anti-Lego' the search result will show only the slippers.
Today's biggest game-changer in all aspects of life is social media. They could be either good news or bad news for brands. But either way, they bring the brand and consumers close to each other. The open discussion gives a mutual space to understand each other and most importantly helps brands study what the consumer wants the brand to be and in the case of Anti branding -what not to be.
If you want to share anything on a topic you care deeply about, send us your submission. Here are the guidelines