5 interesting stories behind superstitions that will blow your mind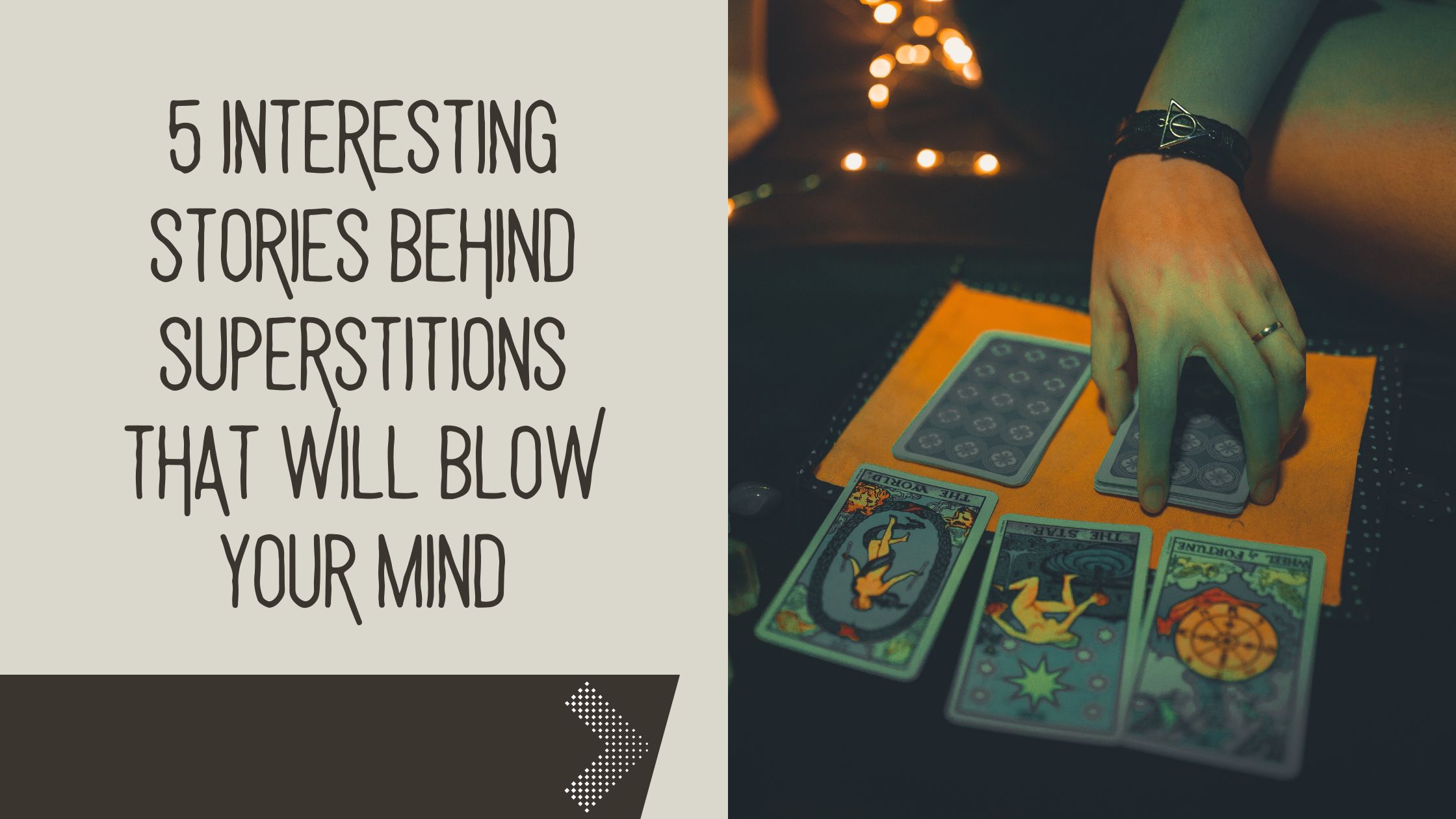 "Superstition is just fantasy with attitude; it's a way of erroneously trying to control events."
India, a land of cultural diversity. However, advanced we have become, we still hold on to our traditions and age-old practices. Here half of the population blindly thrives on the superstitions we picked up along the way from our ancestors. Receiving or giving anything with our left hand? Get ready to receive an earful irrespective of age (especially prasad, never act smart if it concerns God). But few superstitions just defy logic, we can't help but question the rationality behind them. It's foolish to blindly believe everything right?
In India, there is n number of superstitions, widely ranging from funny to downright bizarre. Let's unravel the mysteries behind such superstitions.
A BLACK CAT CROSSING YOUR PATH? FIND A WHIPPING GUY IMMEDIATELY
Everyone of us would have been there. A black cat crossing our path. Of course, cat lovers would not mind. But there are few people who will make it a point to let some innocent scapegoat pass before to get all the bad luck that was originally intended for them. Cunning fellows.
This is because, in India, we believe the color black has a bad omen as it is associated with Lord Shani. In astrology, it is considered as a warning from Lord Shani himself that it's bad luck for us to go out now or our work might get delayed. The next time you encounter a black cat, know that the Gods are much involved in your life just like the nosy relatives.
AN ITCHY LEFT HAND? KNOCK, KNOCK! WHO'S THERE? MONEY!
Money is the one thing whose value matters, be it centuries before or now. But what if good luck and good omen brings in money? Think about it. In Shakun Shastra, itching hands mean either you are going to gain or lose money. Hmmm fascinating.
Whereas according to Hindu religion, Goddess Lakshmi symbolizes wealth, fertility, and prosperity. Thus, if your left palm itches, it is believed that the goddess is leaving you. Which means you lose money. However, in case of female, the effect is reversed. She will gain money. Bottom line, stop scratching, worst case you might have an allergy. Which means, visit a doctor and spend money. Good luck or bad luck can wait. People. But the itch doesn't.
BROKEN MIRROR = DAMAGED SOUL?
According to Vastu sastra, if a broken mirror is kept at home, it is inauspicious. If it breaks suddenly, then it means the family would have escaped a bad threat. On the other hand, Romans believed that a person's soul is reflected in a mirror. Hence, breaking a mirror meant bringing extreme bad luck as one's soul was damaged.
Moral of the story, just chuck the broken mirror away. Why would one even want to keep broken things? Because they are lazy. Because it still serves its purpose. Dumbhead. Just, get rid of it. Someone might get hurt.
PROSPEROUS LIFE? WOMEN LET YOUR LEFT EYE TWITCH… STRICTLY ONLY LEFT
Twitching of the eye is a significant omen in Indian culture because it might be one of two cases, a good omen or bad omen. How creative could these people get? So, next time your twitch make a quick note of which one. Right or left?
According to 'Nimitha Sastra' or the study of omens from the Indian school of astrology, twitching of the left eye will bring fortune for women but bad luck for men. Similarly, for the right eye, it's the exact opposite. But if the issue prolongs, you know what to do, see a doctor, it might be Myokymia. Just saying.
SURYA GRAHAN – THE "EVIL TIME": PREGNANT LADIES, BEWARE
An astronomical event that leaves most people in wonder, leaves quite a few armed up to fight against demons. Internal sighhh. According to Hindi mythology, the solar eclipse occurs when two serpent demons, Rahu and Ketu attempt to choke all life on Earth by eating up the Sun.
Old folklore also says that the rays could harm the baby really bad. But those were the times with no ultrasound or medical tests. So, soon-to-be mommies, instead of throwing away pickles, feel free to eat whatever you want, whenever you want and how much ever you want.
It's a big mystery why people blindly follow bizarre superstitions without even bothering to know the reason behind them. Because why would anyone be happy about getting crow shit on their head? For a little good luck? A big, fat NO THANKS, BRO! Let anyone else have that good luck instead.
Which superstition irritates you the most? Ever got to experience one of these good luck charms? Comment below.
If you want to share anything on a topic you care deeply about, send us your submission. Here are the guidelines