Patriarchal customs in India that are not needed in 2023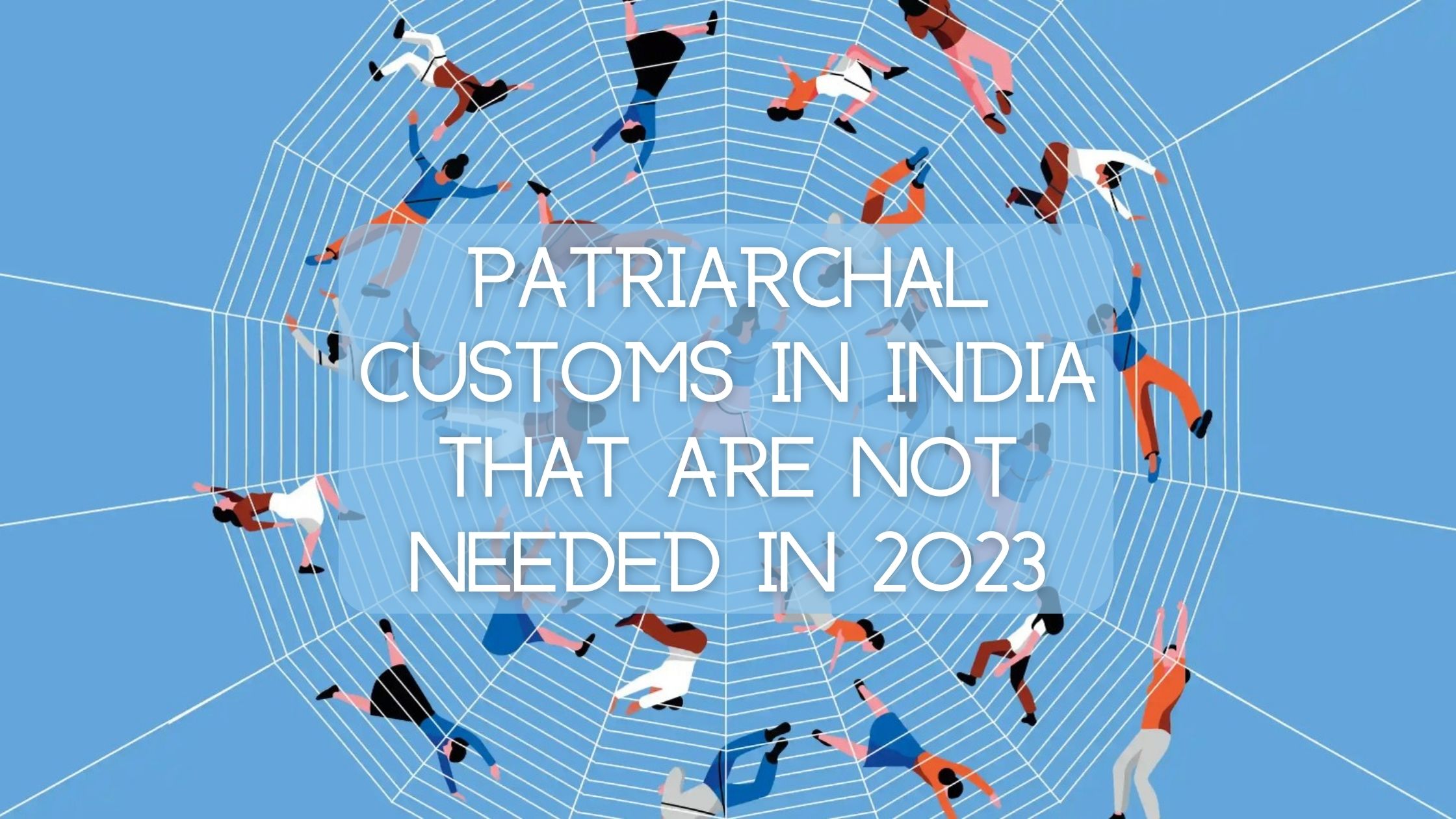 Patriarchy in India is a giant wall that only very few people dare to cross. Even though we have progressed in many ways, there are a whole bunch of customs and traditions that in one way or another try to instill patriarchy in our society. Of course, there is always a possibility that we could have misinterpreted the reason behind a few customs still, it is clear that compared to other end of the spectrum we could evidently see a lot more customs supporting patriarchy. So, one simply can't just take an easier route and avoid the elephant in the room every time.
Now, let's try to break down the outdated practices that are desperately in need of retirement in the so-called 'modern age'.
The "Mard Ko Dard Nahi Hota" Myth
Gentlemen, breaking news "mard ko dard nahi hota" (men don't feel pain) is not a superpower. It's time to acknowledge that men, just like women, experience emotions, vulnerability, and the occasional pain in the gut after eating too much golgappa. So, dear men, let's swap that superhero cape for a comfy hoodie and embrace our humanity. It's okay to cry during a Bollywood movie—no judgment here!
The 'Pati Parmeshwar' Syndrome
Ah, yes, the good old belief that a husband is the supreme deity of the household. In an age where gender equality is the buzzword, it's high time we bid farewell to this notion. Sorry, fellas, but you're no longer divine beings who can summon cups of tea with a flick of your fingers. Ladies, it's time to remind our better halves that they're mere mortals, equally responsible for household chores and parenting duties.
The 'Dowry Drama'
Oh, the joys of dowry, where the groom's family is treated like royalty, and the bride's family is expected to cough up a hefty sum as a token of appreciation. Seriously, folks, isn't it time we realized that love and companionship don't come with a price tag? Let's replace this tradition with a more sensible one—exchanging books, perhaps? After all, knowledge is power, and a well-read couple is sure to have plenty to talk about. Let's start this experiment for a change.
The 'Fairness Fetish'
Seriously, India, what's with the obsession with fair skin? Even today, every time we turn on the TV, we do see fairness cream ads where only some words are being replaced to tone down the negative reactions. It's high time we stop perpetuating the belief that fair is lovely and dark is not. Our country is a kaleidoscope of diverse skin tones, and it's about time we celebrated every shade on the spectrum. So, let's ditch the fairness creams, embrace our melanin, and remember that real beauty shines from within.
The 'Boy, Oh Boy, You're So Special' Syndrome
To all the mothers out there who treat their sons like fragile, delicate flowers while their daughters are expected to be tough as nails, let's put an end to this double standard. Boys, it's time to learn how to cook, clean, and do laundry. Girls, go ahead and conquer the world with your intellect and talents. Equality starts at home, so let's raise our children to be well-rounded individuals, irrespective of their gender.
The 'Widowhood sin'
Is it a women's fault that she lost her spouse? Why treat her like an untouchable on every other family occasion? Why go to the far extent of smashing the bangles, restricting them from not wearing a red saree, and not even allowing the mother of the bride or groom to take center stage at her son/daughter's wedding? This is like a lifetime punishment for a crime that they never committed. But on the other hand, men are not treated so harshly. Here is where our values and so-called cultural upbringing falters. The worst part is to see the internalized sexism where women also push away fellow women who are widows. It is also shocking how a social evil such as sati abolished years ago is still seen practiced in parts of India. Recently a 28-year-old computer engineer died after jumping into the Sabarmati River under stress after her in laws forced her to perform sati after her husband's death. Need we say more?
Men are also victims of the patriarchal society
The sad truth is men are also victims of the patriarchal society. Modern-day men love cooking, want to show their vulnerability and emotions as it is. Why do they always have to carry the financial burden and be so strong and stoic like a pillar for their family? Let them have their own share of mood swings, fun, and raw emotions.
Now, let's dismantle the walls of patriarchy, brick by brick, and create a more inclusive and joyous India for generations to come.