Poetry adds rhythmic beauty to words- Hearing from SpokenWordWithBlogchatter winners
G. K Chesterton said, "What the world wants, what the world is waiting for, is not Modern Poetry or Classical Poetry or Neo-Classical Poetry — but Good Poetry." This couldn't be truer. When we conducted a survey with our community asking what they'd like to see more on our platform, they said in unison, 'poetry!' so we went ahead and introduced #SpokenWordWithBlogchatter, a poetry contest, because everything sounds better when it's a poem!
The entire month of August saw us discovering poets and poetry talking about various aspects of life and we had a large part of our community coming up with their own creations.
Introducing the winners
I draw inspiration for poetry from everyday life, says Kashish
People and animals at their prime/most vulnerable moments – including myself. I believe poetry is everywhere – in human behaviour, in nature and even in inanimate objects, only if you look close enough.
As a child, I was fortunately introduced, in school and at home, to the works of some of the greatest poets. I was deeply touched by poet Harivansh Rai Bachchan (especially his poem Need Ka Nirmaan), Samuel Taylor Coleridge (and his opium-induced Kubla Khan), songs written by Gulzar sahab and ghazals sung by Pankaj Udhas. Additionally, hailing from Bengal has inculcated in me an unmatched adoration of the great Rabindranath Tagore.
Ruchi says the best way to pay tribute to her papa is through her words
I'm so connected to papa and want to pay my gratitude to him. The best way to remember him is going through his journey daily. My dad was my hero who not only went beyond gender biases but also gave us the best education. So, writing poetry for him is definitely most special to me.
Jainand says, I always think that poetry is always around us
We just need to see around ourselves and connect the dots, and words automatically came out of it. So, for me, things around myself acts as an inspiration for poetry.
My writing journey started because of my English teacher. Although she was an English teacher, she was the one who encouraged me to write not only in English, but in Hindi as well. She was also a poet and wrote in Hindi too. After reading her words, I somehow knew that it is something that I will also enjoy doing, and so from there it all started!
Reading poetry helps Anuradha visualize
It also helps me think in a poetical way and makes me to put my thoughts into words. Reading multiple languages creates an advantage of learning a bit from each, so somehow "something in everything" shaped me.
When you're at a loss for words, reading poetry helps says Abha
Mostly I get inspiration from real people, stories or incidents that happened in the past or happening around me. I also get inspired by other poets' work and it always gives me an idea of creating something of my own.
I like many Urdu and Hindi poets who inspired many aspects of my poetic expression. I am an ardent lover of Gulzar's poetry. I like how he expresses deep emotions and sentiments without using any fancy words that are difficult to comprehend. Writing about a very deep thought in few words is not possible, but poets like Gulzar can easily do that. If you ask me about English poets, then I would say Maya Angelou and Emily Dickinson's poems always impressed and inspired me.
Harshita says there are some feelings that can be expressed only in the form of a poem
I always say, I am not a poet. Poetry doesn't come very easily or naturally to me. But some thoughts are expressed best as a poem. At that time, you do need to write the words down. For me, that usually happens when I am observing nature and my mind wanders. My residual emotions then colour my words.
I have always been a classicist when it comes to poetry. H.W. Longfellow, William Wordsworth and Alfred Tennyson were some of the poets whom I grew up reading and still love. However, I myself am not a rules-poet and usually write free-verse. I think one of my influences for this was when I read Neha Soi's book "Tissue Paper". It had poems about everyday things, and yet they touched a chord. So yes, I think the great poets and Neha's book were my inspiration.
The idea that poetry can be used as a tool to connect with people inspires Aishwariya
I have written poems about relationships, existential angst, mental health and everyday life. I get inspired by life, emotional states, nature and everyday things. My own emotions, the beauty contained in some poetic verses and the idea that poetry can be used as a tool to connect with people are what inspired me to write poetry. I hope to make a difference to the person reading my poetry. I would like it to touch the reader or move him or her in some way. If some of my poems can inspire a feeling that the reader is not alone, it would be awesome! I also seek to portray life as I see it – sometimes mundane, sometimes glorious, sometimes disturbing, but always happening.
Various poets have influenced me through their work, thoughts and suggested reading lists. I own and have read Mary Oliver's 'A poetry handbook.' I've read and loved Sharanya Manivannan's 'The altar of an only world.' I enjoyed the book for its rich imagery, creative use of vocabulary, and sheer sense of poetry it conveyed. The poems were lyrical and sublime. A treat to the senses. My favourite poem from this collection is 'Meteorite.' I read and enjoyed Vikram Seth's 'Three Chinese Poets'. I've loved Tishani Doshi's 'Girls are coming out of the woods.' And there are numerous other books of poems I dip into now and then. In February 2022, this was my entire collection of poetry books at home. Now, I've added to my collection after attending Sampurna Chattarji's session conducted by Blogchatter. I got many of the poet's own books and also bought from her list of recommended reading. I enjoyed reading her 'The Fried Frog And Other Funny Freaky Foodie Feisty Poems.' too.
Rajeev says his inspiration is life around me and spirituality
In school read poems of Thomas Gray, Alfred Tennyson, Shelley which was inspiring. Gray's 'Elegy written in a country churchyard' and Tennyson 's 'Home they brought her warrior dead' touched the heart. The former speaks about people who could not realise their full potential having been born in a simple village and are now dead. The latter speaks of the pain of a young widow who is numbed by the death of her soldier husband. Shelly's 'Ode to the west wind' was also very inspiring.
Poetry has the power to express by pairing a few words wisely, Archana says
Also, if the words and emotions have put in the right tone accompanied with the right place; trust me it's not only etches the mark quickly but deeper also in audience's mind.
Honestly it took me so long to identify my own skill of penning poetries. Though during childhood, I was so influenced by few Indian poets like Late. Subhadra Kumari Chauhan, Dinkar and Maithili Sharan Gupt ji. That's strange but equally true that after penning few poems roughly in my notebook I started following some personalities passionately like Kumar Vishwas, Gulzar, Keshav Das, Ashutosh Rana, Mohan Rana. Hindi Poetry has indeed given a new direction to my thoughts and feelings.
Varsha says poetry throws light on vital life lessons
Life – This specific poem was inspired by looking around at how it starts with love, but we start controlling each other. Love can blossom only in freedom. I listen to Jagjit Singh's gazals all the time and that has subconsciously influenced my writing in last 2 years.
Quoting Erica Jong, "What makes you a poet is a gift for language, an ability to see into the heart of things, and an ability to deal with important unconscious material. When all these things come together, you're a poet. But there isn't one little gimmick that makes you a poet. There isn't any formula for it."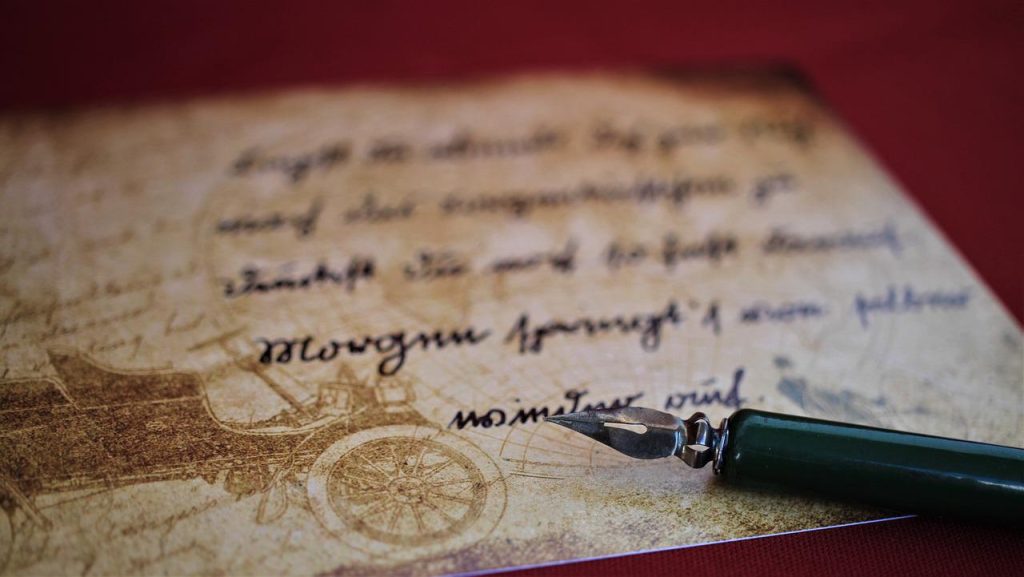 We completely enjoyed the performances of our winners at the Grand Finale. You can catch it here.
Poetry speaks truth, tells stories, brings history alive and is a window to our innermost thoughts. Our takeaway is to always be a poet, even in prose, something Charles Baudelaire stressed upon.