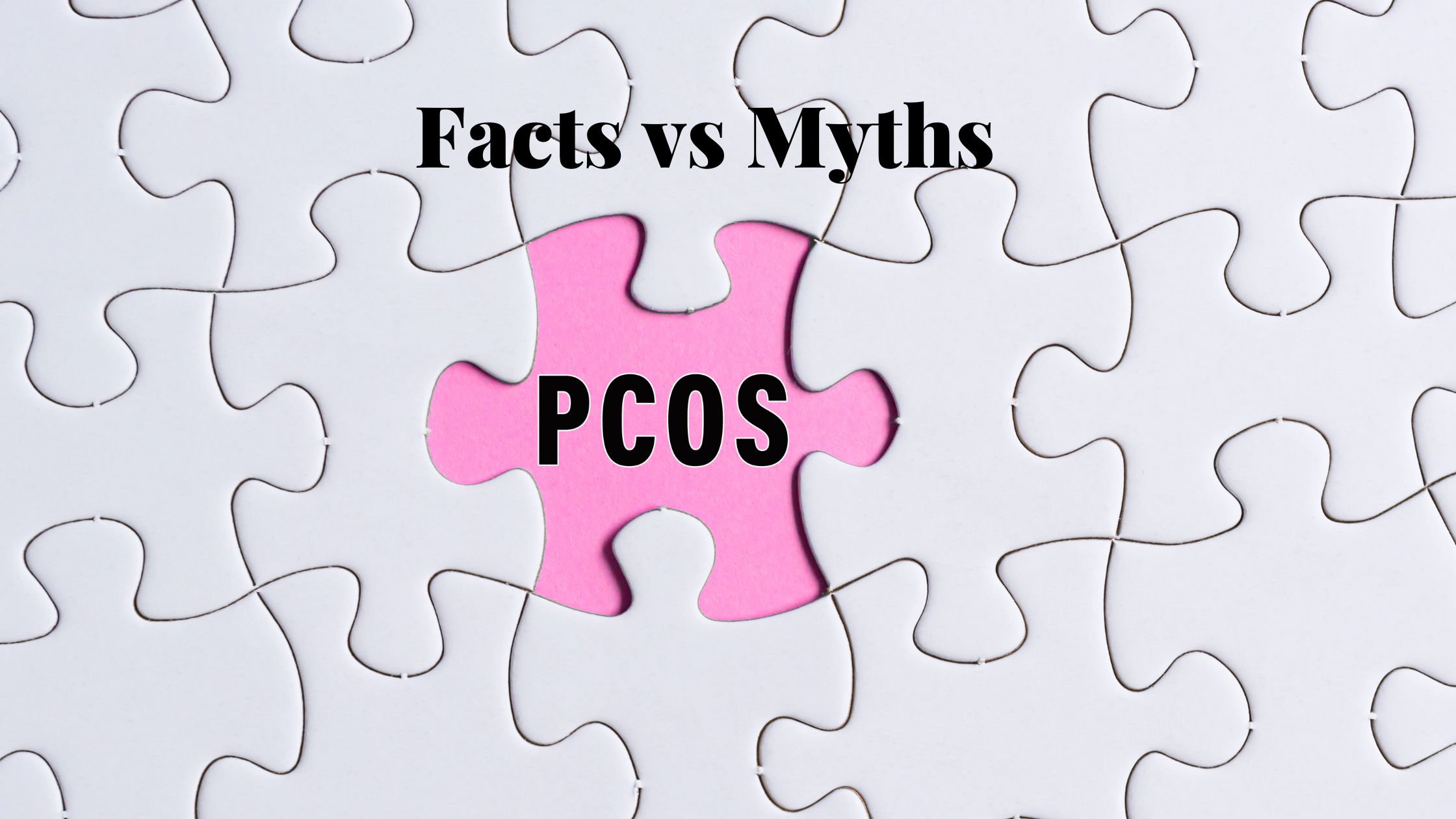 One of the most prevalent endocrine disorders affecting women of reproductive age is polycystic ovary disease (PCOD), also known as polycystic ovary syndrome (PCOS), which is said to afflict at least one in ten women in India. Women with PCOS experience various bodily issues, including excessive body hair, weight gain, acne, and even infertility if the condition is not well managed. They are also more likely to experience mental health disorders, such as depression, anxiety, and bipolar disorder.
However, because the disorder is poorly understood, even by some doctors, inaccurate information may affect a woman's diagnosis and course of treatment and eventually prevent her from successfully managing her PCOS. Following are some widespread myths regarding PCOS and the facts to debunk them:
Myth: PCOS causes infertility in women
Fact: This claim is totally false. Women with PCOS may face a delay in getting pregnant, but they don't completely fail. This delay is brought about by either hormonal changes that have an impact on ovulation or problems regarding the quality of the eggs. The best course of action in this situation is to get in touch with your fertility doctor, who will help you become pregnant naturally or with some medical assistance. Just have faith that you can easily conquer PCOS with the right combination of diagnosis, exercise, diet, sleep, and hydration.
Myth: Only overweight women get PCOS
Fact: This is the most typical misunderstanding. Fertility experts agree that PCOS can occasionally affect overweight or obese women, but they have not stated that PCOS never affects women who are at their ideal weight or who are underweight. Even ideal-weight women can suffer from PCOS, which may be solely brought on by insulin resistance or androgen hormones.
Another case that needs caution is lean PCOS, where even underweight women suffer from the same symptoms with lack of ovulation, irregular periods, problems in conceiving, etc. Lack of physical activity is assumed to be responsible for this.
Myth: Just weight loss alone can get rid of PCOS
Fact: You may not be able to fully treat PCOS with proper exercise, nutrition, and weight loss, but you can lower your blood sugar levels, which will improve how well your body's insulin usage, and balance your hormones. You can increase ovulation and enhance insulin sensitivity with just a 10% weight loss.
Myth: Women with PCOS, often have Polycystic Ovaries
Fact: This is misleading. There have been instances where ladies with cysts didn't have PCOS and vice versa for those without cysts. In both cases, the symptoms included irregular or nonexistent periods, excessive facial or body hair growth, head hair thinning, and weight gain or trouble in losing weight.
Myth: PCOS patients have unwanted acne and hair growth
Fact: Some women have facial hair, while others don't. Everyone is affected differently by the higher levels of androgen in the body. Therefore, not all women with PCOS have undesirable hair growth.
Myth: Irregular menstrual cycle means PCOS
Fact: The human body is different. A woman's menstrual cycle lasts between 21 to 35 days. Numerous factors, such as uterine fibroids, a poor diet, thyroid conditions, hormone imbalances, and stress levels, may contribute to irregular menstrual cycles.
Myth: PCOS is a rare condition
Fact: This is a total misconception. According to studies, this condition affects up to 20% of women who are of childbearing age. In women (of reproductive age) with hormonal endocrine disorders, PCOS syndrome has become highly prevalent. While only less than half of the women with PCOS are actually diagnosed, there are still lakhs of them who are potentially unaware of their syndrome.
Myth: PCOS affects only women who are 30 plus
Fact: No, this isn't true. PCOS can affect women of any age group. Most commonly it is seen in pubertal girls but anyone in their late thirties can get PCOS. PCOS doesn't show age bias.
Myth: PCOS can't be treated
Fact: Management of PCOS includes dietary changes, weight loss, and medical care with hormones or medicines, depending on the symptoms a woman encounters.
While women generally could start with lifestyle modifications, such as focusing on getting fit and diet to regulate their menstrual cycle, improve their blood sugar, cholesterol, and blood pressure levels, and those who are attempting to conceive should seek expert guidance to improve ovulation. Although PCOS may still be a poorly understood syndrome, there are many different ways to manage it. The best choice for you can only be determined by a specialist. 
If you want to share anything on a topic you care deeply about, send us your submission. Here are the guidelines.