Choosing The Right Book Cover For New Writers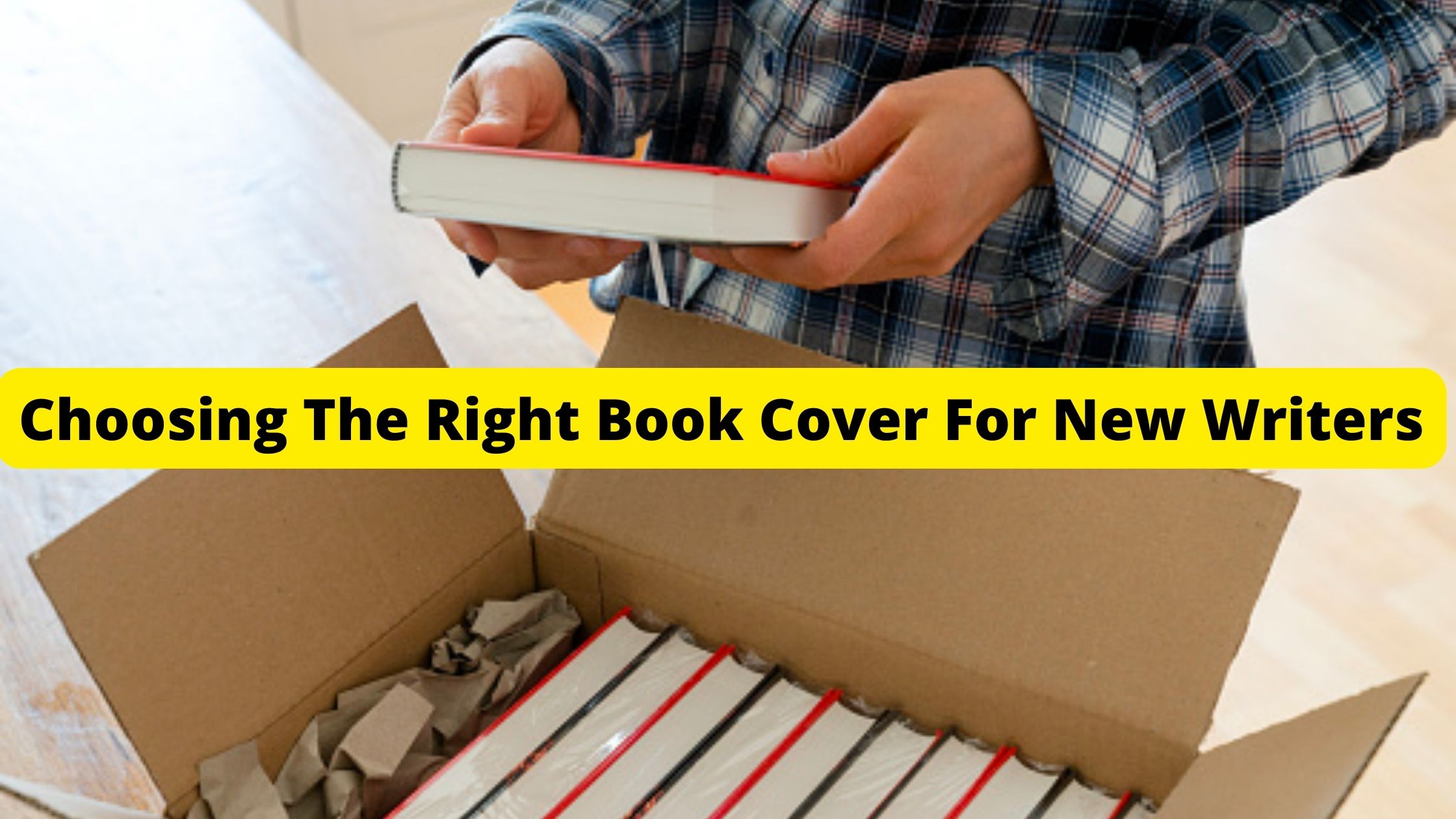 The book cover has only one purpose. And that purpose is to get people to buy your book. The rest is minor details. A book's cover makes the first impression on potential readers. Therefore, the book cover is one of the most crucial components of book marketing. You will lose sales if the cover is wrong or poorly designed.
Choosing a book cover is a process of materializing – or providing a form to – an author's manuscript in order to get it into the hands of a reader. A great book cover should let the reader 'feel' rather than 'tell' about the writing. That is exactly what your cover must achieve for you. It must appeal to human emotions such as excitement and curiosity. Considering the fact that countless books are being released, a compelling cover can make the difference between a success and a failure, placing professional book cover designers in this industry in great demand.
Now comes the big question: what makes a good book cover that delivers this goal?
The Genre Needs To Be Clear
Your book cover is constantly expressing information to your potential readers. They will be oblivious of it. That first glance is usually subconscious. For the best outcomes, readers must instantly and subconsciously associate with your cover. You want them to quit scrolling and go for the click in a scrolling atmosphere.
Each genre has symbols and, in some cases, colors connected with it, even if you don't notice it. Find out what those elements are and make sure they're communicated effectively. Rather than telling a story, it should communicate an idea.
Catch The Buyer's Attention
The book cover should entice the reader to read the story. Even if you're working on a nonfiction project. As a writer, you are aware that there is always a story to be told.
The cover should show what the book is about without giving too much away, similar to how the book title does but with pictures. The goal is to entice your reader to pick up the book and read it. Once they open the book, your writing power will compel them to read it all the way through.
Develop A Solid Layout With A Distinct Focus
Anyone working in graphics has a basic understanding of the layout. This is why, rather than making the cover yourself in applications like Canva or Photoshop, it is recommended to hire a book cover designer.
A central focus is required in every layout, every piece of intentionally created visual communication. Ask yourself where your eye first travels on this canvas to determine your focus point. Your central focus is what draws your attention and attracts your eye first, whether it's the title, your author byline, a figure in the artwork, or a certain abstract pattern.
Multiple focal points are okay, but they should not compete with one another. They should capture your audience's attention in the sequence you've chosen.
Title and Subtitles
Please don't make the mistake of believing that your book cover designer has total control. No. You're the author. And how well your cover performs is mostly determined by you. When trying to come up with a book title, consider the following: Will it attract customers from throughout the store? Or perhaps the website? It must be captivating. It must be clearly visible and readable. And any other graphic components on your cover should bolster it even more.
Your title, as well as any subtitles and taglines, will be crucial in selling your book.
Keep It Simple
And finally, keep covers that are simple and minimalistic. Overly complicated covers can create the feeling of desperation as if the creator didn't know what to include. As a result, they stuffed it with everything they could think of. Not cool. Do not attempt this. Keep it simple! So, when it comes time to finalize your book cover, remember to keep it basic. Keep your story's bigger picture in mind.
Choose what will appeal to the readers more rather than what you like. This is not an art contest. (Though a beautiful cover is always appreciated…) Make sure it's according to the current trends. And we know everyone wants to stand out by being extra unique or creative but don't overdo it. Make your readers focus on the key selling points of your book.
And don't wait until the last minute to choose your book's cover! Be bold! Design an aesthetic that will lure them in and persuade them to purchase it straight away.
Have something to share? If you want to write for BeStorified, read the submission guidelines.