The A-Z of poetry with Sampurna Chattarji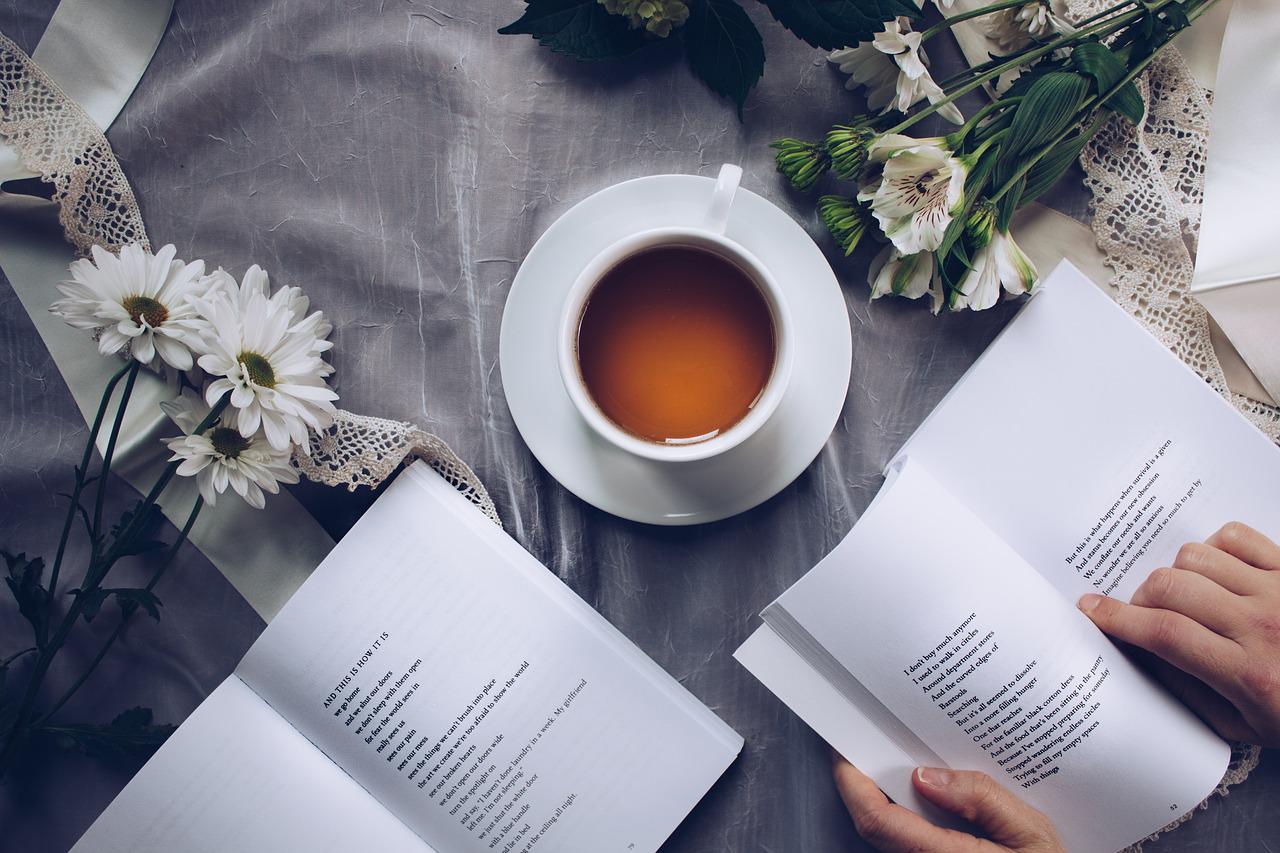 For any poet, every day is World Poetry Day but poetry deserves a day to appreciate the art of words crafted organically with rhythm, nuance and sincerity. This World Poetry Day we got to have a fun, interesting and very insightful session with Sampurna Chattarji, a writer and translator with 20 books to her credit.
She has curated many works in literature but is well known for her poetry and has been featured in many Indian and International magazines. If you are not a writer or a reader, you would still relate to poetry as it speaks volumes about what resonates with us but most times, we are afraid to face it.
So, without further ado, here's a brief synopsis of the session as we got to ask her questions and she answered them with delightful exuberance.
What is the purpose of Poetry?
"for poetry makes nothing happen, it survives in the valley of its saying"
Sampurna answered the question with these lines by W.H. Auden, and it explains the existence of poetry very well. Poetry may not be understood by many and it is not written for a capitalistic world but it explains, resonates, speaks, provides a path and most importantly, it survives. It survives though the unrealistic desires of the world, it represents surviving from a crisis and it survives as it is essential. It is a way of happening, as explained by Auden and Sampurna. It gruadually proceeds or speaks volumes in a split second, it reminds us of contact, the essence of presence, movements happening, sounds and rhythm and,
it urges us to spread love and not preach war.
What are the basics of writing poetry? Is poetry a spontaneous overflow of emotion or is it a program format of words needed for craft?
The major basics of writing poetry as explained by Sampurna, are as follows;
Study about the nuts and bolts of the language you are writing your poetry with
Have a prior knowledge, know the roots of poetry
Check the grammar, spelling, punctuation
You need to have love for the craft, language
Read poems and also, about the poets to gain perspective
Be ready to take criticism and work on the poem
Equip yourself to be your own editor
Last but not the least, have patience and persistence
Poetry is not only restricted to emotions and neither is it restricted to a format, to write and appreciate poetry you must realize that it is a fusion of both. Poetry should be organic in its form, it can be made with actual emotions of the poet or from references to something else but it has to be organic and not lose the nuance and, should be written with a format because without a format, it is just a mess of words on a hot plate.
So, if you want to write a poem, know the craft well and choose your emotions organically to write it in a format. Poetry is not just a spontaneous overflow of emotion and neither just restricted to format of words, it is a combination of both.
What are the various forms of poetry? Can we combine various forms together?
To know the various forms of poetry, you need to know the craft, as said by Sampurna because without knowing about it you can't master in it. She suggested a site, Poetry Foundation and how it can help in becoming aware about poetry, poems and poets.
Sampurna mentioned two types of poetry she likes,
Prose poem – prose poem is a type of poem that is written is not a restricted format. It basically involves emotions described in a free style like in a prose but written with the format of a poem. It is a very dynamic writing and anyone who is interested in writing fiction can work on writing a prose poem. It demands attentiveness, nuance and is a very fine form of writing.
Hybrid form – connection between poetry and something else entirely is called a hybrid poem. It is a demanding form, a non-sequential and non-narrative kind of poetry. You need to find something you love and let the form come from somewhere else. It is built from fragmentation and abstraction of two things, poetry and one can be anything, even math as Sampurna explained.
How can we combine different forms of poetry and writing style in one book?
She clearly suggested that you can combine different forms in one book and what you require is inner logic. An inner logic to combine them, specific sub-forms of poetry like,
Impressionistic journalism (crafted well)
Longish writing style, no stanza breaks
Double spaced poems ( eg:- Canterbury cathartically written poems)
Write in styles, and combine with logic that holds them together.
What are the norms associated with poetry? Haow much can one experiment?
Poetry is above the norms, it is actually about breaking them with honesty and nuance. You should know what the trends are to actually make people pay attention to you and don't be afraid to write heat you want, to start from the deep end. Try to breakthrough and write whatever you like, be aware of the trends but do not blindly follow them. Do something different, counter the culture of poetry, learn about the basics of writing and experiment with poetry as much as you like but in a limit because anything out of limit is never good. Sampurna suggested to be prepared to fail and keep experimenting fearlessly but with a conscience.
How can we translate the essence of metaphorical language?
She explained that you need to understand both the language and then translate. You need to give up being faithful to one language or one thing, if anyone can translate a language in the best way, they are poets. You need to be inventive, think from their perspective and know about the language like it's rhythm, sound, intention. Be patient and trust your gut, keep translating but also, know when to walk away instead of butchering it, do not translate the essence, let it be and translate what needs to be translated.
How can we edit poetry or be an editor of poetry and what are the tips for the same?
Sampurna suggested that you need to edit your own poems, be an editor so that you can flourish and to do that you need to embrace everything. Poetry can be found anywhere, do not write with the idea of selling something but to make art. Editors may look for different things but they would always look for nuance, content and, freshness, a voice in the poetry so keep a check on that. Work hard on your poems, keep it simple, direct and true to oneself.
Some reading recommendations for beginners
She suggested us some reading recommendations for beginners as;
Coney Island of the Mind: Lawrence Ferlinghetti
Old Possum's Book of Practical Cats: T.S. Elliot
Beastly Tales from Here and There: Vikram Seth
Revolting Rhymes: Ronald Dahl
The Fried Frog and other Funny Freaky Foodie Feisty Poems: Sampurna Chatterji
Learn from the Almond Leaf: Eunice de Souza
The Penguin Book Of Indian Poets edited by Jeet Thayil
Indian Love Poems selected and edited by Meena Alexander
The complete poems of Winnie the Pooh: A.A. Milne
Wordygurdyboom! The nonsense world of Sukumar Ray translated by Sampurna Chatterji
She also suggested that you should read the first books of poets you like
Poetry recommendations for children?
Earth Our Home: Poems for climate change by Kartika Nayar, Samprna Chattarji and others
The Bhyabachyaka and other wild poems by Sampurna Chatterji  and Eurig Salisbury
Elsewhere where-else by Sampurna Chatterji  and Eurig Salisbury
Sampurna was kind enough to end the session reciting her own poem, "Evil Eye". It was a very interesting and insightful session filled with fun and love for poetry because
Poetry is art and the world would always need art.
If you want to share information around something, write to us and you can be featured on BeStorified.