6 inspiring books to teach inclusivity to children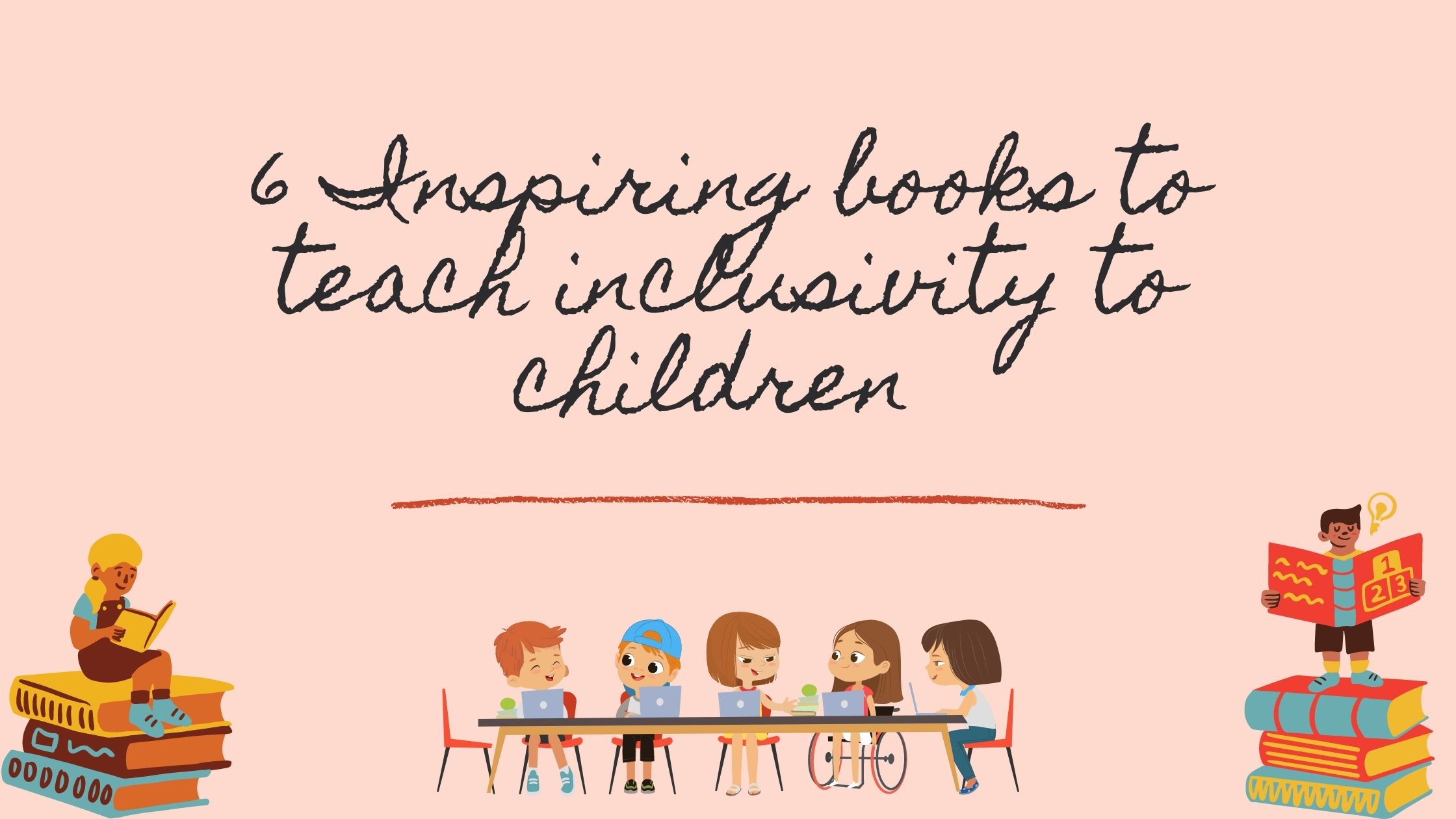 This is a contribution post by Anuradha Sowmyanarayanan
---
It is time for parents to teach young people early on that in diversity there is beauty and there is strength.

Maya Angelou
When something is included in our life from a young age, it becomes easy for us to understand and practice it lifelong. Introducing the concept of inclusivity to children helps them grow into compassionate and empathetic people. After all today's children are tomorrow's citizens.
One interesting way to introduce inclusivity to kids is through books that have inclusivity as a major theme. Stories and books are a good medium to instill values in children and books are sure to create a positive impact. Here are 6 such books for you to choose from!
The Big Umbrella by Amy June Bates
Review:  Amy June Bates is a Children's Book Illustrator.  She lives in Pennsylvania with her husband and three children.  Her book The Big Umbrella is a collaborative work of hers with her daughter.  It is a book that carries the theme of inclusion and equality.  A child goes out on a rainy day with a big red umbrella and it accommodates all who wants to have shelter from the rain.
Learnings: The book finely leaves the message of inclusivity and to accept whole heartedly all types of people without any inequality.
Takeaways:  Like the big red umbrella the need to grow and create space for everyone is vital for an inclusive world.
Morris Micklewhite and the Tangerine Dress by Christine Baldacchino
Review: Anti bullying champion Christine Baldachinno and illustrator Isabelle Malenfant present this book with great warmth and tenderness.  The story is about a sweet little boy who loves to wear the Tangerine dress in his classroom's dress up centre and he is bullied for not following gender norms. His loving mother supports him and he takes courage to be different.
Learnings:  The book challenges gender stereotypes and suggests that everyone has a right to be the way they like.
Takeaways:  "Be yourself".  It is important for children to feel comfortable in what they wear to carry themselves confidently.
My Brother's Wheeeeelchair by Salil Chaturvedi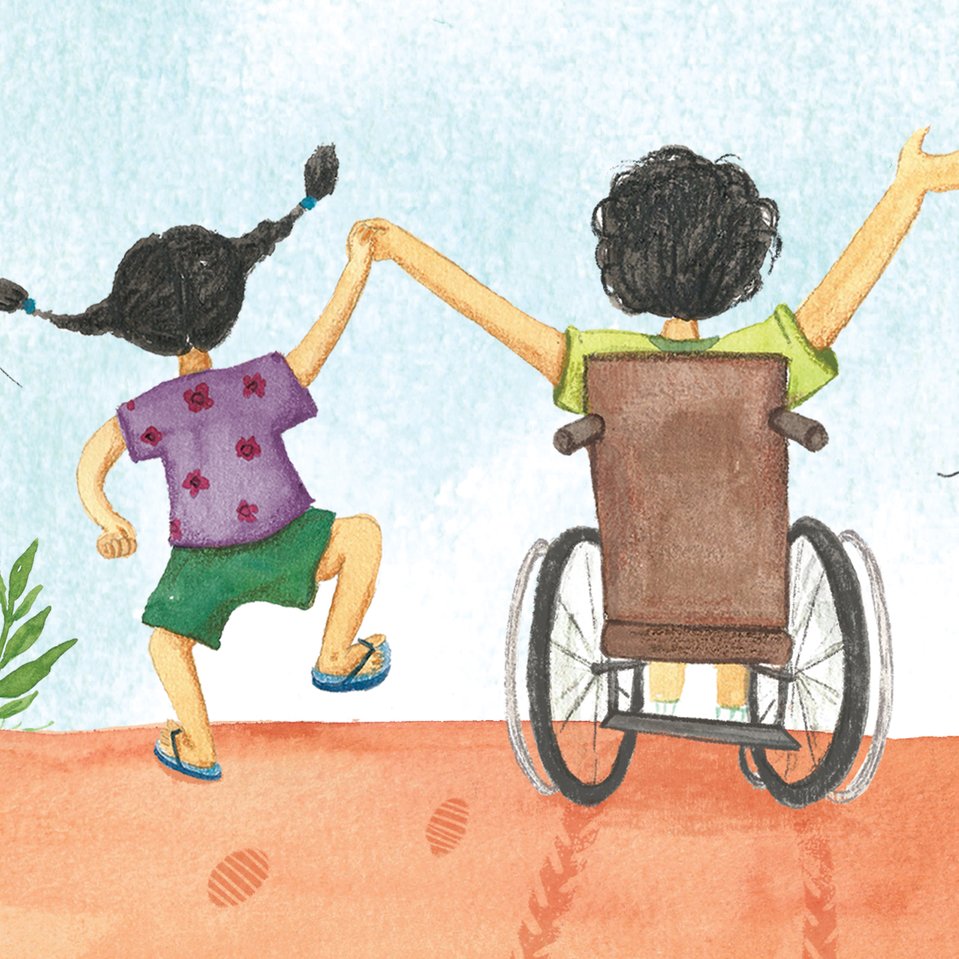 Review: The book takes an interesting shift of perspective on disability and sibling bonding. It is written by Salil Chaturvedi and illustrated by Tanvi Bhat. It is translated into Lusoga, French and Kannada. The story is about a crazy pair Durva and Dhrubo and Dhrubo's wheeeeelchair. It covers their adventures and way of life.
Learnings: The story ends with the line ''Their house must have a ramp!' specifies the necessity to cater to the needs of the disabled and be inclusive in every way.
Takeaways: Addressing equality for anyone with disability.
Rainbow Girls and Rainbow Boys by Kamala Bhasin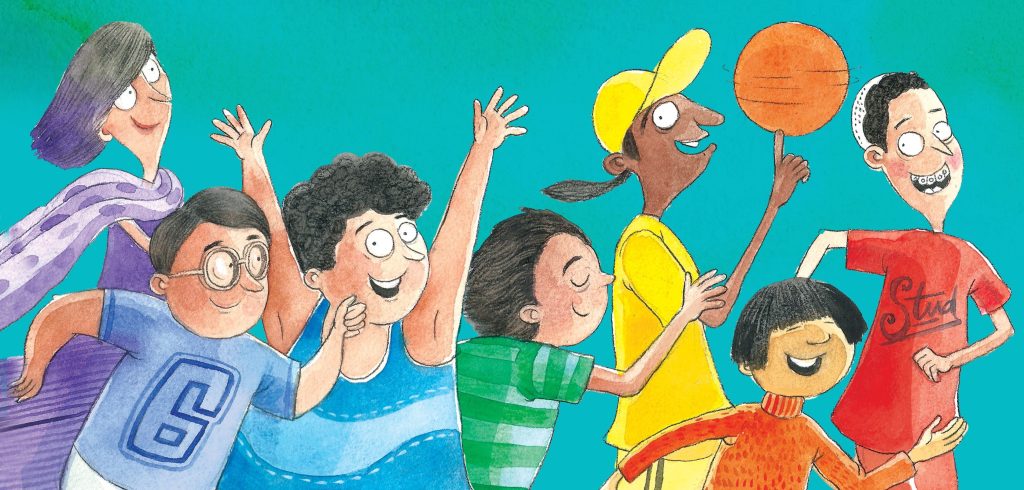 Review: These book Rainbow Girls and Rainbow Boys is written by Kamla Bhasin and illustrated by Priya Kuriyan. This book opens from both sides to tell two stories. All children should be what they want to be because they are all individuals.
Learnings: The book is successful in highlighting diversity, inclusion and identity.
Takeaways: Honour the uniqueness of each child irrespective of the gender.
Your Body is Yours by Yamini Vijayan
Review: Your Body is Yours is written by Yamini Vijayan and illustrated by Aindri C. The book discusses body autonomy, consent, safe and unsafe touch and our right to say no to anyone who does not respect boundaries. The simple sentences in the book will help children understand with ease.
Learnings: This book initiates and makes it easy to have an open and healthy conversations around the body.
Takeaways: "Your body is unique and it belongs only to you" teach children this and help them to have a body positivity there by a heathier attitude towards their body.
Girls want Azadi by Kamala Bhasin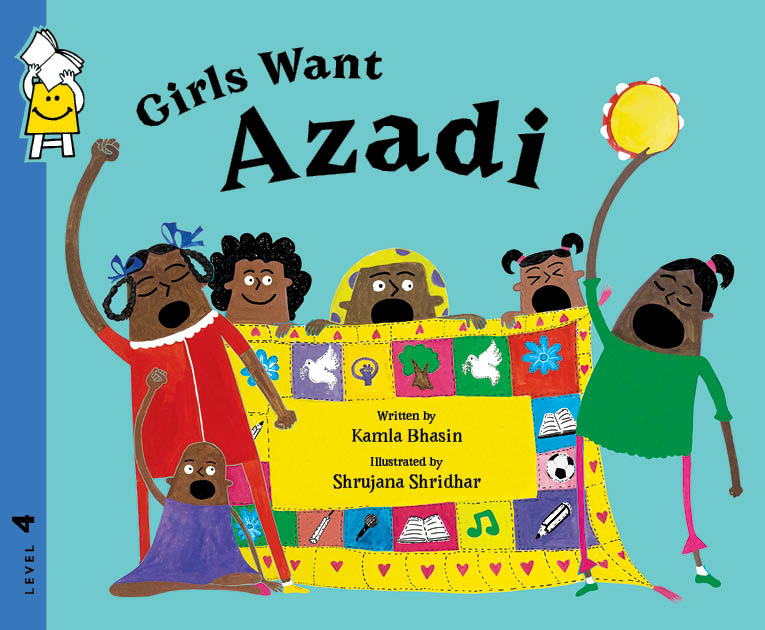 Review: The book is written by Kamla Bhasin and illustrated by Shrujana Sridhar.  The book throws light on the need of freedom for girls to choose and exercise their rights.  Girls too want a chance/ freedom (Azadi) to be who they want to be.  The book presents the longings of girls to be free from violence and harassment.
Learnings: Girls want Azadi highlights the necessity to provide freedom to girls to fulfil their ambitions.
Takeaways: Girls also should be given freedom to make their best in their lives and speak up against injustice.
Inculcating inclusivity in children begins at home
Like every other habit learning to be inclusive begins at home too. Our behaviour and conduct in society lays the foundation for children to learn from. We remember what we see, observe and are exposed to at home. Diverse books like these can help us change the narrative!
Which one of these would you like to pick for your next read? Would you have more recommendations? Write to us and get featured on BeStorified.
Join our CauseAChatter champions in raising awareness around inclusivity here.
---
Anuradha Sowmyanarayanan is a tutor, blogger, poet, book reviewer and passionate reader. Her interest in reading and writing paved the way for her blog in 2016. Book Food Language is an amalgamation of the three elements.
---