Engagement ring ideas according to your birthstone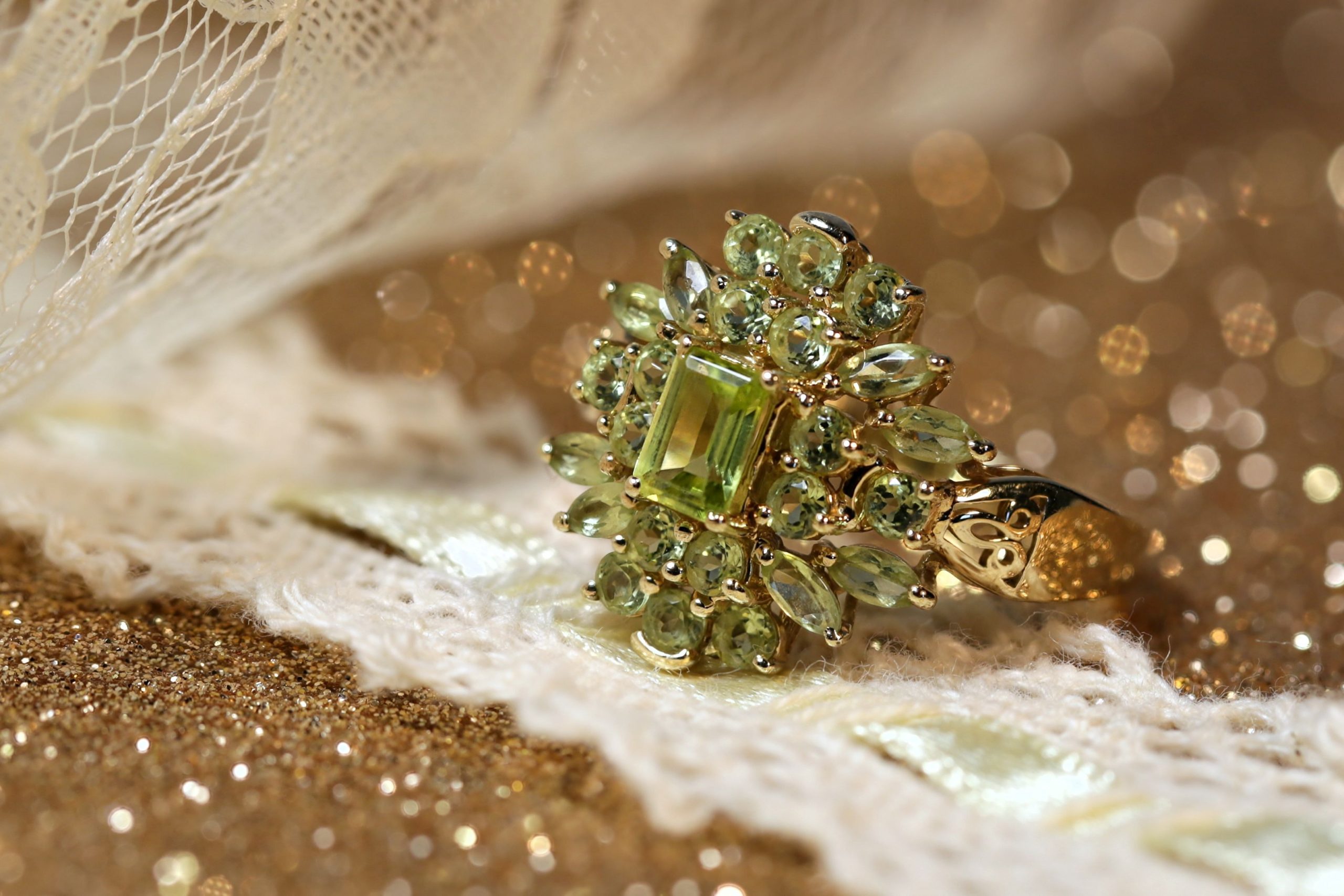 This is a contribution post by Sophia Young
---
With so many delicious things to plan for and decide on, you can't blame yourself for being flushed with excitement as your wedding day approaches. One task you most likely look forward to, as with many modern brides-to-be, is deciding on your engagement ring. Although many fiancés still pick out the engagement ring for their beloved brides-to-be, more and more couples opt to let the brides pick out that one ring that will be to their heart's content. Keep your bridal heart aflutter by opting for a birthstone engagement ring that would express your personal style. Not only are birthstone engagement rings uniquely different, but their vibrant colors would also look cute in engagement photos.
Your choice is also not limited to your birthstone. After all, you are the bride, and it's your engagement ring decision to make. Still undecided? Here are some great ideas for birthstone engagement rings (based on the traditional list of birthstones) to help your heart make the right choice for your wedding.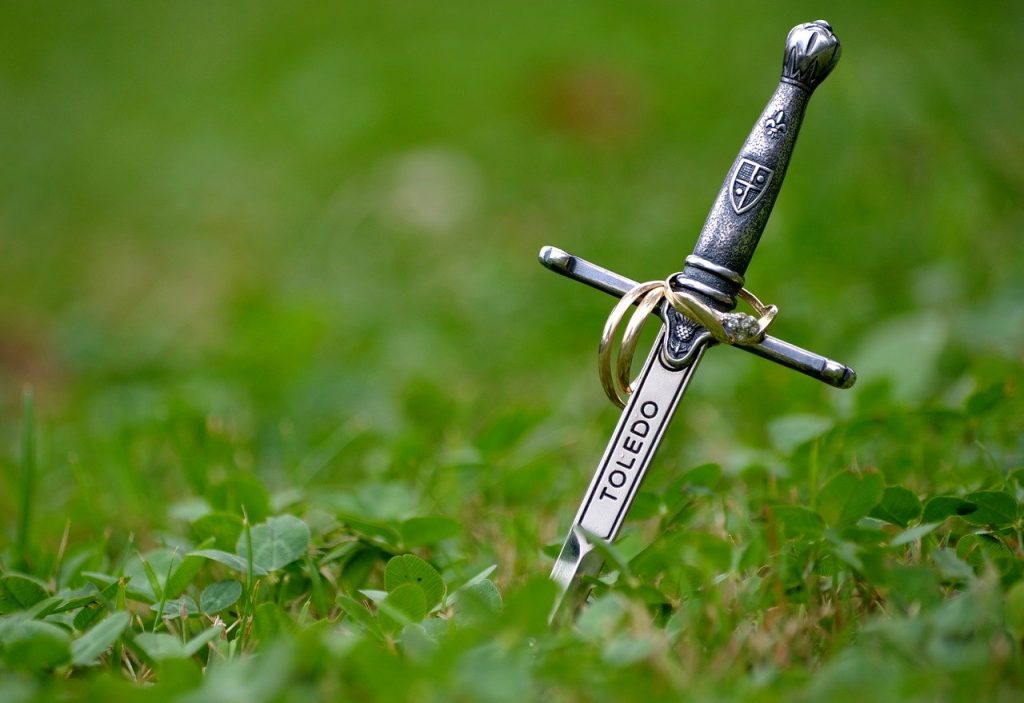 1. Garnet for January
If you yearn for the romanticism of the Edwardian era, we have the right wedding ring idea for you. A design in which three red garnet gemstones are placed side by side and fixed in claw sets with three circular bases on a solid yellow gold band. Old-cut diamonds encircle the main garnet stone for that nostalgic look. There are also elaborate decorative apertures at the perimeter of the ring reminiscent of the romanticism of the Austenesque period. This style perfectly matches what garnet symbolizes, the tenacity and strength of your passion as you commit to enduring love.
2. Amethyst for February
Amethysts make gorgeous ring designs, sending amethyst lovers swooning, regardless of their birth month. A timeless Ewan ring is an amethyst eternity ring with a band encrusted with emerald-cut amethyst gemstones. The 14K white gold frame stunningly sets off the dark purple color of the amethyst, the birthstone symbolizing the promise of fidelity.
3. Bloodstone for March
An array of bloodstone gem designs for the Victorian era- and Art Deco-loving bride is to die for. Diamond and oval bloodstone sterling silver ring is classic in its simplicity. The design displays an oval stone surrounded by small diamond studs set on the quiet silver façade. With its dramatic dark green jasper shade and red iron oxide flecks, the gemstone can cast its power over many bloodstone lovers. Choose bloodstone, the natural stone of spring, if you want a constant reminder that your relationship can always start afresh with each new day.
4. Diamond for April
The Clash de Cartier ring with diamonds is far from the traditional round brilliant classic style. Instead of one, several brilliant-cut diamond studs shine on the 18K rose gold band. Designed for the modern and edgy yet still sophisticated woman, the architecture of the ring is geometric, with each diamond stud cradled in place by a spike that resembles a double-edged arrow. With this diamond ring style, your commitment to "forever" can be innovatively exciting too.
5. Emerald for May
One of the most popular gemstones is emerald, which symbolizes truth and eternal love. Designs abound for this stone, such as the Emerald "Frame" ring. In this design, the main stone sits on an emerald frame with pave diamonds. In a pave setting. Diamonds are set closely in a line to resemble a sparkling pavement. These diamonds also encircle the platinum ring band.
6. Pearl for June
Pearl rings are breathtakingly beautiful, just befitting the gemstone that symbolizes purity and wisdom with the pearl center stone on a diamond-shaped frame. The frame is encrusted with eight diamonds that alternate in size, the bigger ones ending at the point of the diamond-shaped panel. Small diamonds encircle the band in claw settings.
7. Ruby for July
Words cannot describe a spellbinding Tiffany Soleste ring. The ruby, the birthstone most associated with wealth and prosperity, is brilliantly displayed in platinum with a double row of round-brilliant diamonds encircling it. The platinum band is likewise generously sprinkled with the same size and cut of diamonds — just the stuff of bridal dreams.
8. Sardonyx for August
How about going for something more exotic? The sardonyx gemstone, a symbol of happiness and optimism, was originally from India. William Griffiths and Sons Jewellers of Birmingham, England, designed their Sardonyx Signet ring with the sardonyx lover in mind. The ring design is elegant in Its simplicity. The sardonyx gemstone is on a rectangular gold frame that is attached to a gold band. The panel could be engraved with initials, allowing a more personalized touch.
9. Sapphire for September
If sapphire is your stone, many exquisite designs are available. A Lillian ring design features the symbol of sincerity, something you definitely want to bring into the upcoming union. In this design, the brilliant blue of the sapphire is made more dazzling by the small diamond accents encircling the primary stone in a flower pattern. The band is made of white gold and is also encrusted with diamonds all around it.
10. Opal for October
A band in yellow gold and opal is stunning. A tiara design highlights a beautiful opal at its peak set off by three diamonds on each side of the tiara. Round-brilliant diamonds in a gold claw setting are encrusted in the rest of the tiara, just delightful for the bride who dreams of a loyal and harmonious relationship with her beloved.
11. Topaz for November
Topaz is the birthstone for loyalty, something that the customers have for bespoke jeweler Harriet Kelsall. The fine jewelry maker customized a topaz and diamond engagement ring design for one of their customers. The unique trilogy ring has a brilliant-cut diamond at the center flanked by two pear-cut Swiss blue topaz stones.
The natural shape of the palladium band that twists around the gorgeous gemstones allows for a timeless appeal.
12. Turquoise for December
Keep the hope alive in your relationship every time you catch a glimpse of turquoise. Harriet Kelsall also creates the most luscious turquoise jewelry pieces. Wanting to satisfy one customer who wanted a unique design, they crafted a turquoise engagement ring especially for her. The ring design showcases an oval cabochon-cut blue turquoise on a flat band accented by four invisible-set brilliant-cut diamonds, just the impeccably charming design for the lovely bride.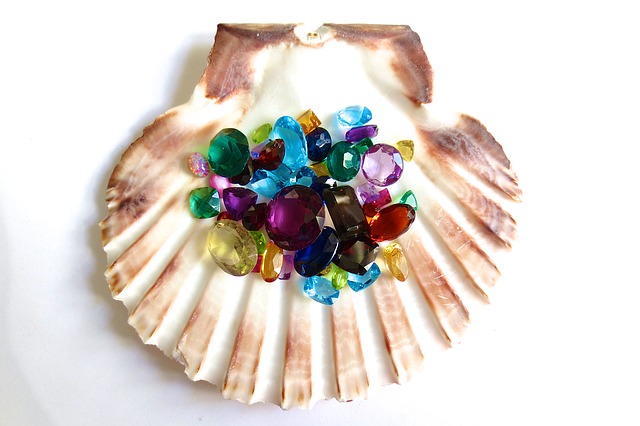 With the wedding season in full swing, jewelry is something we all enjoy irrespective of whether we're the bride or the guest! What is your favourite precious stone? Have any more interesting topics to talk about? Contribute to BeStorified and get featured.
---
Sophia Young recently quit a non-writing job to finally be able to tell stories and paint the world through her words. She loves talking about fashion and weddings and travel, but she can also easily kick ass with a thousand-word article about the latest marketing and business trends, finance-related topics, and can probably even whip up a nice heart-warming article about family life. She can totally go from fashion guru to your friendly neighborhood cat lady with mean budgeting skills and home tips real quick. Connect with her on Twitter.
---