Your book is nearly ready. All you want right now is that it should be flawless and attractive enough for your target reader to buy.
Enter: Editors and Book cover designers
You may need an editor at the end stage of putting together your book. An editor can lead your book to better choice of word phrases, sentence structure and even organisation of the material. You might have typos and little grammatical errors that your tired eyes and mind have missed after going through your manuscript a zillion times. Editors help polish and improve your writing.
When it comes to a book cover, choosing the right image, balancing it with text and information, keeping in mind the right layout, colour scheme - the list is long. You could have a professionally designed book cover that is attractive and apt for the subject and tone of your book. When you get a book cover designed by a pro, you can have a clear communication of your genre and style .
Here are a few editors and book cover designers you could contact if you want a professionally edited book with an apt and attractive cover that makes the reader pick your book.
Freelance Editors
Neetu Ralhan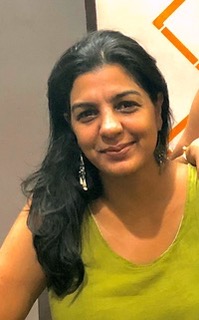 Neetu is a friendly editor with 6+ years' experience editing books and materials in non-fiction (biography, self-help, how-to guides, business, leadership, wellness, mental health, social issues, LGBTQ writing, environment & more), children's literature and poetry.
LinkedIn: https://www.linkedin.com/in/neeturalhanbookeditor/
Contact: neeturlhn@gmail.com
Inderpreet Uppal
Inderpreet is a freelance editor and author for fiction and nonfiction. She has worked with indie authors as well as traditionally published authors editing books, novellas, short fiction, and booklets for fiction and non-fiction over the past few years.
Website: https://www.inderpreetuppal.com/
LinkedIn: https://www.linkedin.com/in/indywrites
Contact: inderpreetedits@gmail.com
Kanika G
Kanika G is an editor and author of the popular Tania Series for children. She works as a freelance editor and has edited a couple of books and numerous short stories.
Website: https://kanikag.com/
Contact: gee.kanika@gmail.com
Brinda Vijay
Brinda is a freelance editor working with content creators and authors. She takes up projects ranging from fiction to non-fiction. Editing, stylistic improvement and proof reading are her forté.
Website: https//ritecontent.com/about/
Contact: brinfreelance@gmail.com
You can get in touch with the editors directly to discuss costs, timelines, etc.
Freelance Book Cover Designers
Merril Anil
A graphic designer by day and book cover and social media artist by night, Merril Anil has been working in the designing for more than 8 years. Her portfolio ranges from romance, children's book, thrillers and other varied genres.
Book cover portfolio : https://pin.it/5NqdVic
Website: http://readwatchandthink.com
Instagram: https://www.instagram.com/merrilanil/
Contact: merrilanil@gmail.com
Shilpa Gupte
Shilpa Gupte is an artist and an illustrator.
She creates ink artworks, mandalas, food illustrations, children's book illustrations and dog sketches (pencil). If you are looking for a hand drawn illustration for your book cover, you can get in touch with her.
Website: https://shilpagupte.com
Instagram: https://instagram.com/shilpasart
Contact: shilpaa.gupte1@gmail.com
Pooja Premnath
Pooja Premnath is a visual designer specialised in creating assets for multimedia and graphics projects, including websites, mobile apps, advertising, book covers, emails, social media, illustrations and interactive displays. Her art is exhibited at art events and museums.
Instagram: https://instagram.com/indianbrownpaint
Contact: pooja.prmnath@gmail.com
You can get in touch with the designers to discuss costs, your manuscript, timelines for delivery, etc.
We hope you find the above information useful and are able to provide that professional touch to your manuscripts - whether you publish with Blogchatter Ebook Carnival or self-publish via other platforms like Kindle.