BlogRolls™
Blogchatter is India's best blogging website to find and read popular personal blogs. Submit your posts/videos to BlogRolls, get discovered by your peers and discover your blogging community too. Earn Reward Points and win Top Blogger Awards by engaging on BlogRolls by rolling, reading and sharing other blogposts.
View all
Health-Fitness & Nutrition
, 9 Aug 2022
Vaccination is important both for kids and adults. Influenza is a respiratory infection caused by the influenza virus that if…
Health-Fitness & Nutrition
, 9 Aug 2022
My family doctor suggested that an annual vaccination is a must. The influenza virus mutates every year, which is why…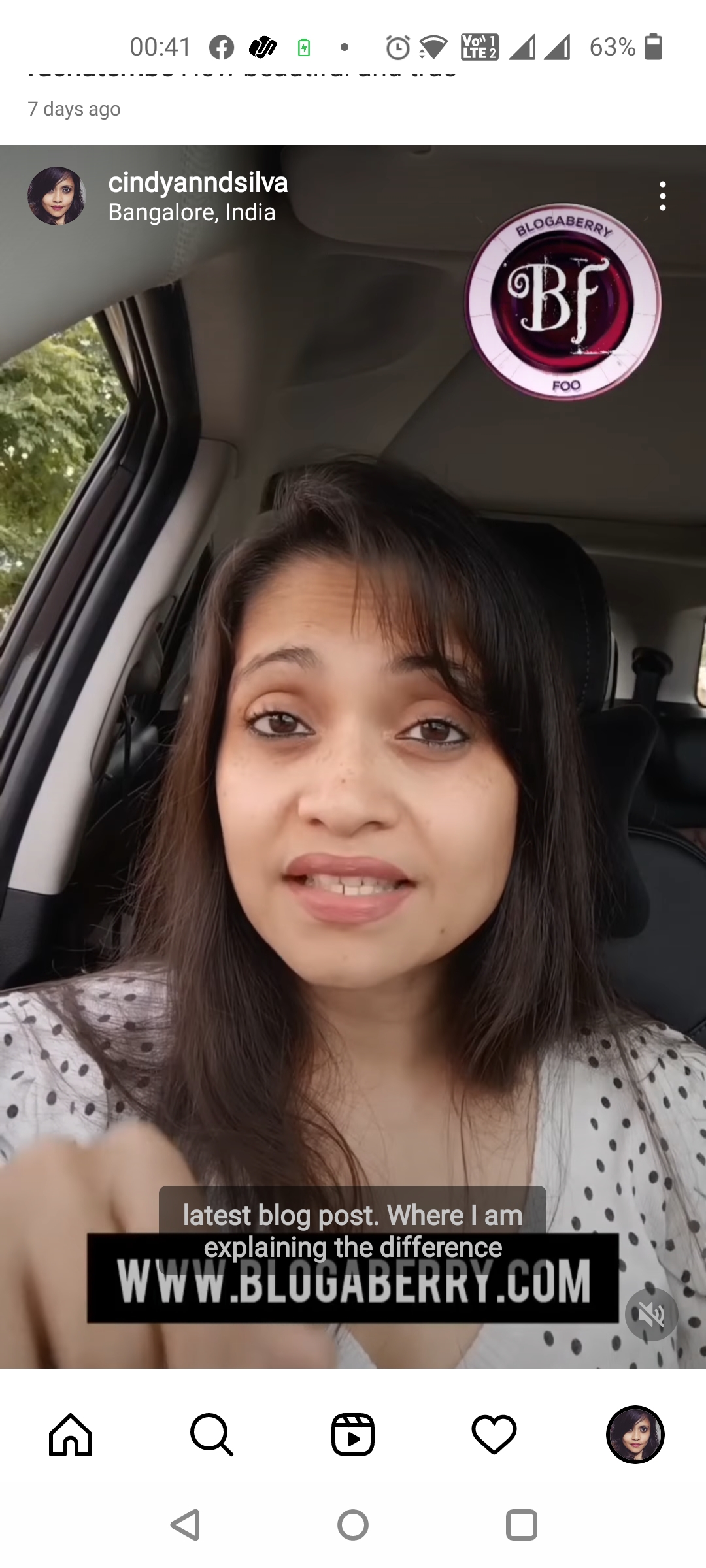 Life & Lifestyle
, 9 Aug 2022
Check out the difference between common cold and influenza and do visit my blog post to know more. Follow @cindyanndsilva…
Marketing & Social Media
, 8 Aug 2022
Celebrate August with history, women's month in South Africa, creative writing, and marketing of my eBook published on the Amazon…
Writing
, 8 Aug 2022
August, for me, is a month of birthdays and festivities. Many special days of the family and festivals close to…
Health-Fitness & Nutrition
, 8 Aug 2022
Going to the gym isn't the best way to an incredible exercise. Workout at home is equally effective.How to Workout…
CauseAChatter
, 10 Aug 2022
If you are suffering from Depression and or Anxiety disorder & nothing seems to be working for you, you have…
Life & Lifestyle
, 10 Aug 2022
"We Don't Own the Planet Earth, We Belong to It. And We Must Share It With Our Wildlife." - Steve…
BookChatter
, 10 Aug 2022
Damodar Mauzo's book of short stories is a delectable potpourri of tales that evoke an array of emotions in the…
Featured Campaigns
Submit you blogpost to one of the featured campaigns and earn money with Blogchatter, one of best free blogging sites to monetize your online presence.
Monsoons bring freshness to nature and cool down the climate. But along with it, there is a fear of catching infections as well. People confuse the common cold with influenza (flu) because of similar symptoms. But they're not the same. Learn more in the #FightAgainstFlu

Perfectil from Vitabiotics is formulated in a way to complement your skin, hair and nails with sufficient vitamins and minerals that are not fulfilled by your daily diet.

Check what our community of bloggers have to say about their experience with diabetes and caregiving roles and the fact that continuous glucose monitoring has made managing diabetes easier.
Do more with us
Blogging in India has grown in the past decade and Blogchatter wants to be at the forefront by being the best blogging website. Become a member of the blogging community and get access to Blogging Tips, Book Reviews, Guest Posts, how to write for social causes and find Popular personal blog sites from your genre.
Book Review
Are you a book lover and like to write book reviews on your blog? Blogchatter introduces Book review for you. Here you will find your book loving blogging community. Find debut authors to read, write a review and earn money through blogging. Register today!
Campaign and Events
Blogchatter is the best blogging website because we also work towards expanding the horizons of a content creator. Inside Blogchatter, you will find a guest post website, popular personal blog sites, book reviews, social causes – and a lot of fun activities to participate in.