Best sports Anime to watch right away!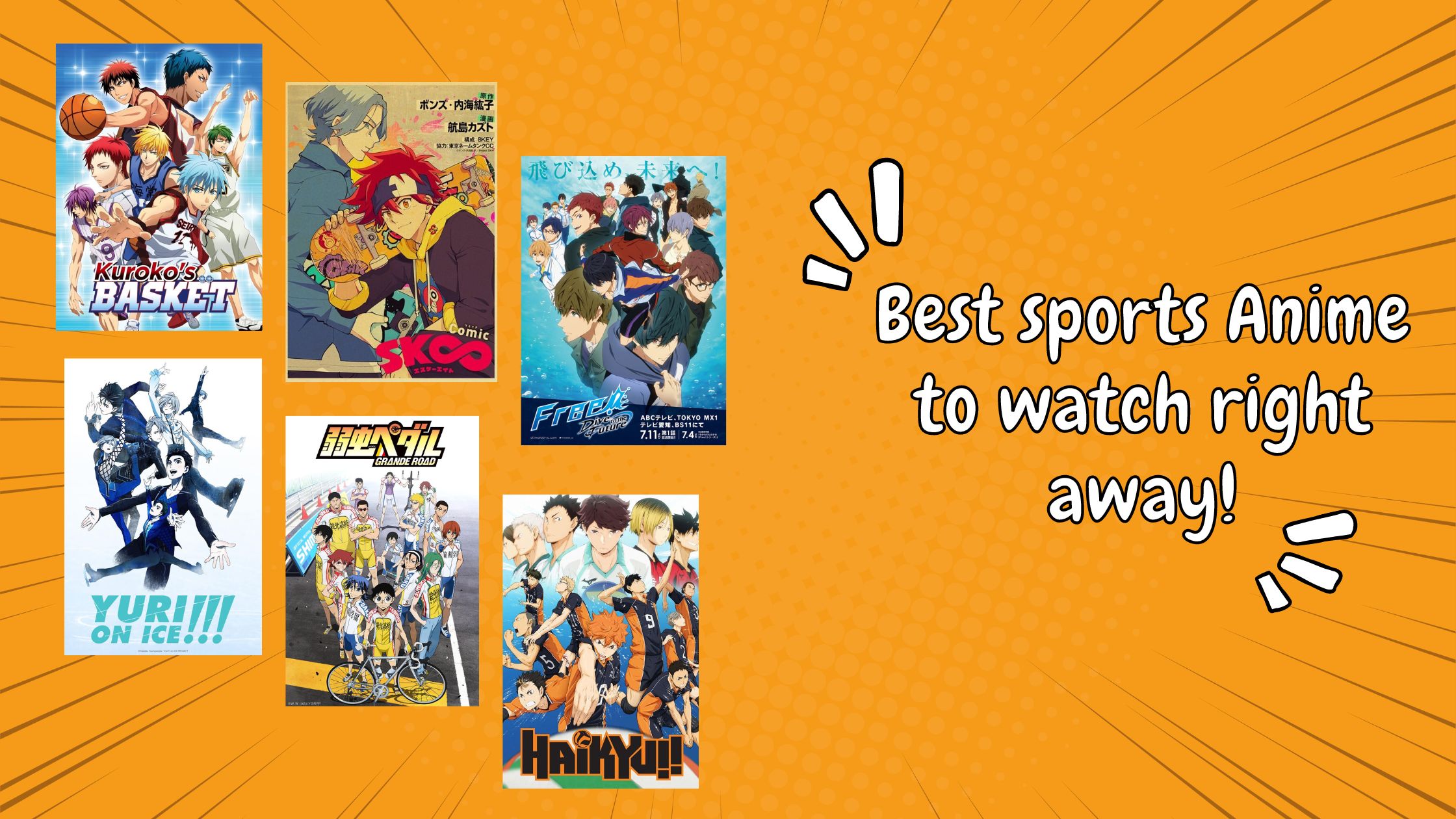 A genre of anime that will make all your hearts pumping again with a heavy adrenaline rush is none other than the sports genre. This is the type of genre that can be enjoyed by anyone and everyone. There is no need for any beforehand knowledge about the game to watch these kinds of animes. Why you may ask. This is because it's just that show features any sport at the center of the narrative but the story in itself talks about the grounded realities of life with a pinch of twists and turns enhanced with intense actions and feats.
Even though you might not be an avid lover of animes, you will get hooked to them without even realizing it. For starters, it might come as a surprise for you to see how many types of sports have made into the anime world. You are definitely going to be awestruck by the wide range of choices that you will come across.
Moreover, over the past decade and a half or so, there has been an abundance of sports anime.
Now, to make things easier for all the newbies out there, here are a few sports anime to add to your newborn watchlist.
KUROKO NO BASKET (Basketball)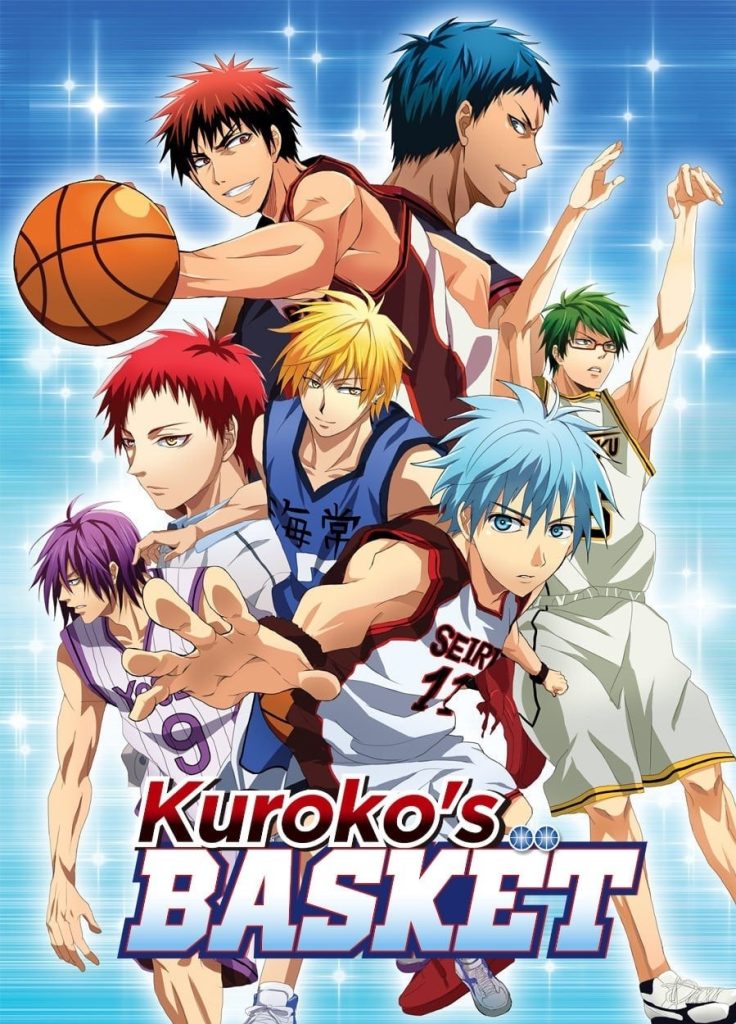 If you are someone who loves basketball (even if you do not) and want to witness some insane and near-to-perfect skills that are considered unbeatable, then this is the one for you. There are some insane stunts involved in this show that makes the characters appear nearly God-like but in fact, the show always makes us feel that these moves are totally possible as well as hints to us how difficult it is to perform such moves. Similar to the game, the show itself has these high-intensity moments that will keep you on your toes. Believe it or not, the attitude of the character along with their crazy game on the court will make you fall in love with them instantly.
SK8 INFINITY (Skateboard)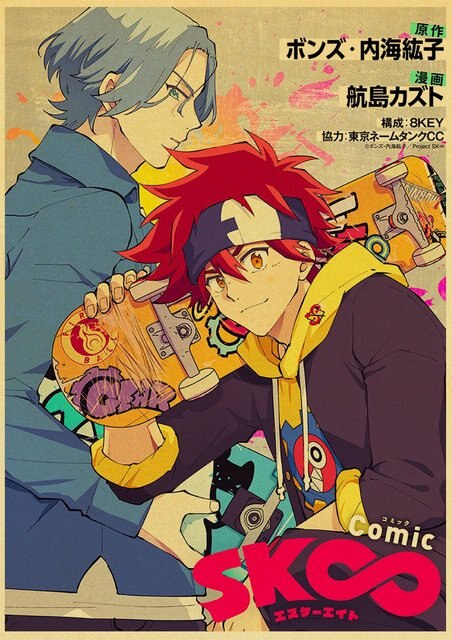 A totally fun and visually spectacular animation that will for sure hook you in. You get to enjoy the front seat experience of witnessing a beautiful friendship unfold along with some crazy skateboard adventures as you have never seen before. For those who are not into state boarding, you will for sure end up wanting to at least own a skateboard at the end of this show. To add up to this, the tone and mood of the show will keep shifting that will make you feel relaxed at one moment, and will give you a thrilling experience the next. Now, moving on to the best part, the chemistry (or the so-called bromance for some😉) will make you fall for them so hard, that you will end up rooting for them to grow and just be happy. 
YURI ON ICE (Figure skating)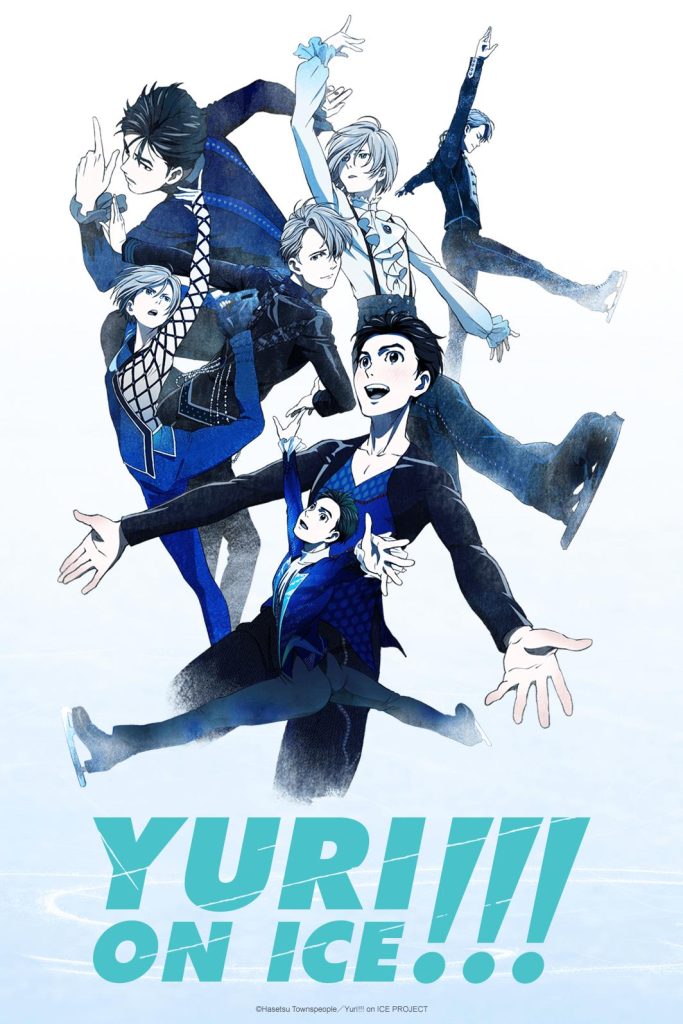 A history maker. Talk about the most subtle romance anime you will ever watch that has hell a lot of diehard fans out there. This might be totally confusing for the newbies to figure out if there is any romance happening between the leads or not. Some argue that it is as clear as day while others might not agree on same. Now, you might wonder, why mention romance in a sports anime? Because this anime created a worldwide controversy during and after it aired. But keeping the romance bit aside, this anime is full of passion, and emotions, and has great character development around all of its unique characters that are so fun to watch. And last but not the least, HECK!!! The visuals and soundtrack totally bring the sport to life. The animation of the skating scenes will leave you spellbound each time. An important pointer, do watch out for the opening sequence. It will make you fall head over heels for it, then and there.
FREE! (Swimming)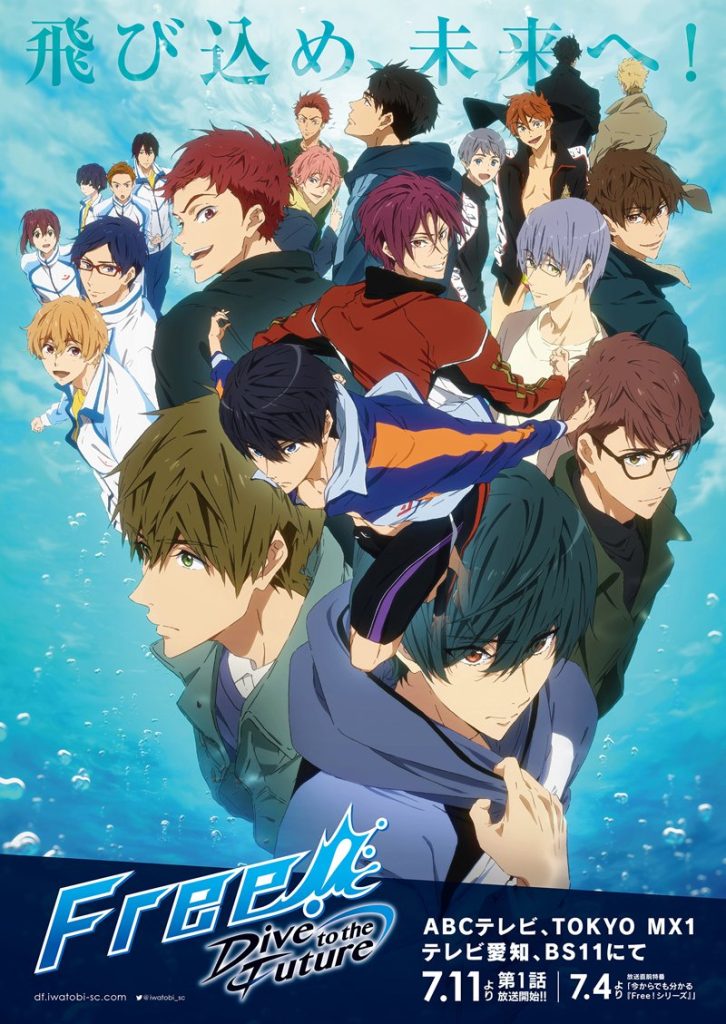 A great engaging story, centered around a high school boys swimming team. Most of all, you get to watch some pretty boys with drool-worthy bodies, swim and glisten in the pool. Keeping the fact that all the guys are totally handsome and good-looking in the anime, the entire series is about young hearts burning with passion going through the journey of self-discovery, struggles, and difficulties they face during adolescence and the beautiful brotherhood between them. On the whole, this series is a full package. You name it, and it has it all, from comedy, high emotions, hope, teamwork everything. This story will make you travel along with these boys making you a part of their journey without even realizing it.
HAIKYUU! (Voleyball)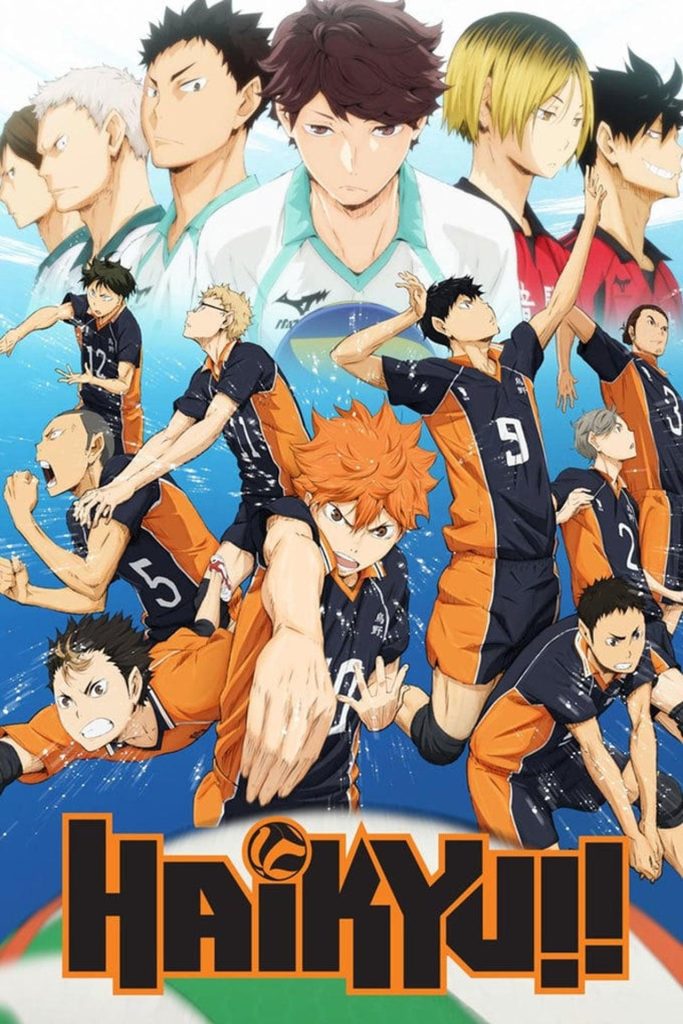 This list can't be made without this anime. This anime really took the world by storm. God!! This anime is remarkably brilliant in its plot with a well-rounded story and complex character building. The story at its core is so heartwarming and motivating with some funny moments out there. Anyone can totally resonate with the characters so much as they remind you of the joyful and carefree high school days. With a strong focus on teamwork and determination, the series is totally enjoyable that will make you attached to the characters easily all the while sharing some insightful life lessons. The action part of the anime doesn't fall apart as well. This is definitely one of the wholesome animes out there and worth the watch.
YOWAMUSHI PEDAL (Cycling)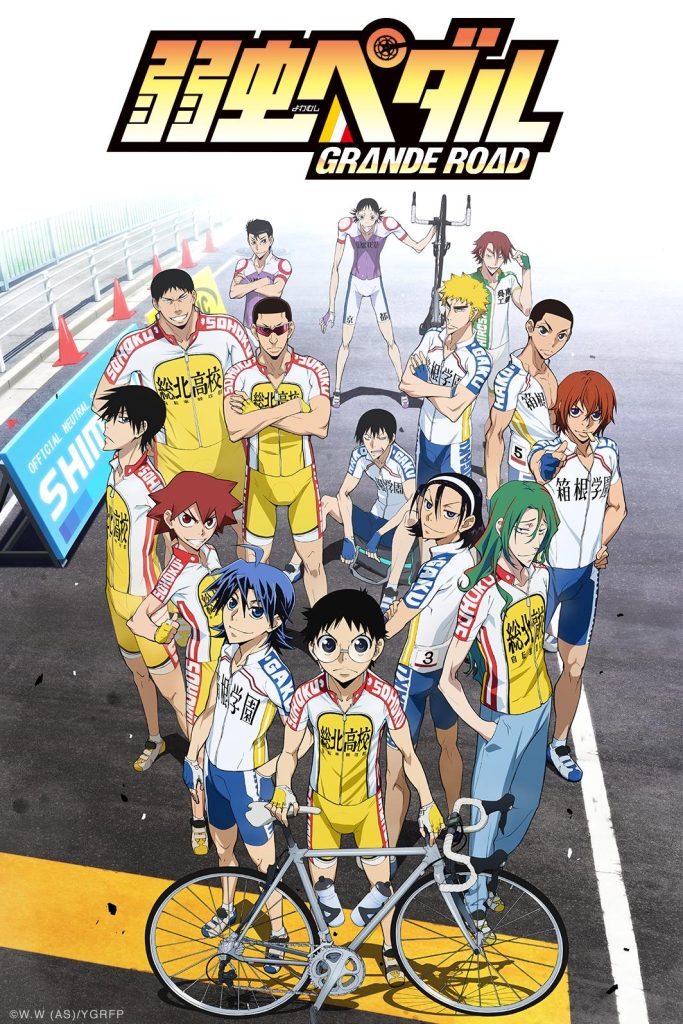 Now, what do we have here? This anime totally comes as a surprise, in a good way. As unheard of, yes, there is an anime about cycling. This is that one show you see when you are out of your zone and don't feel like watching anything that takes a lot of energy from you. It is such a feel-good anime with an element of competitive cycling. It might come as an oddball at first but as you settle down it will, in fact, grow up on you. You will also witness a whole new perspective on the sport. This is definitely not like any other sports anime. Here, you don't get to witness a young prodigy or some talented hero in the action. This story revolves around the main character who is so unique and has a refreshing take on the sport itself. Slowly you will realize that more than the sport, it is about the bonds you create and the fun you have while doing the sport. It is truly an underrated sports anime out there.
So, Are you an anime enthusiast? If so, what is your all-time favourite sports anime? Do you agree or disagree with this list? And for all the newbies who are starting out, which one of these animes will you choose? Share your thoughts with us and if you have a contribution, write to us and get featured on BeStorified.
CHEERS!!!