Who was the real Michael Jackson?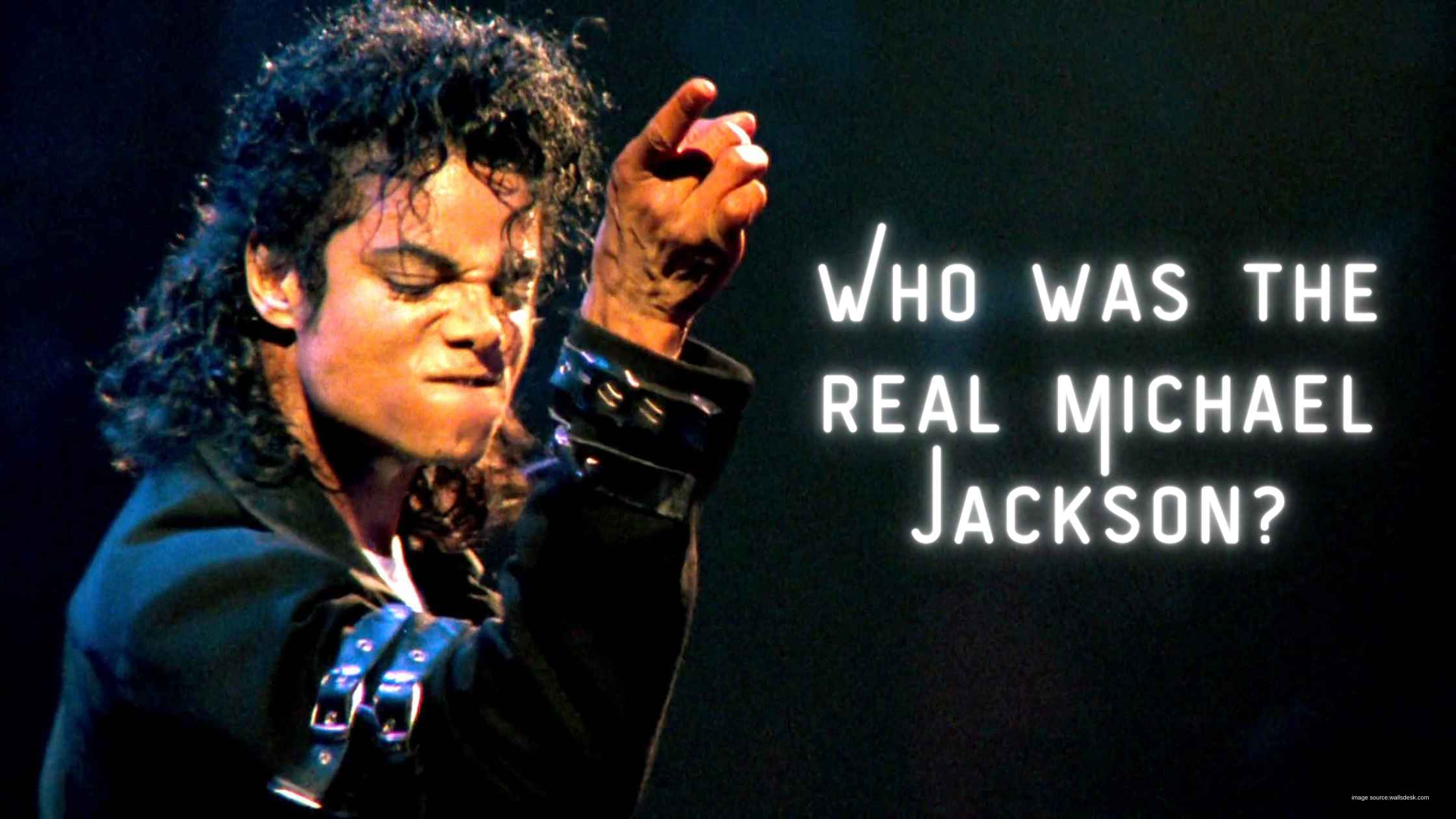 Best selling American singer, labelled the 'King of Pop.' Michael Jackson is one of the most popular cultural figures of the 20th century and after! He became the first artist to win eight Grammys in one night at the 26th Annual Grammy Awards on Feb. 28, 1984. On June 25th, 2009 Jackson's unparalleled place in music history was quickly solidified as millions of fans around the world mourned his mysterious death after the investigation of which his doctor Conrad Murray was charged with involuntary manslaughter. We lost a legend, but his legacy lives on with us. But who was the real Michael Jackson? We've attempted to answer that question.
Not just a singer, he was an entertainer
From his dance moves, his legendary Moon Walk, to his fashion that consisted of the classsic fedora, military jackets, iconic sparkly gloves, a variety of multi-cultural looks to his lyrics and powerful style, Michael was certainly an entertainer, a true performer and all the world was his stage. His ways have inspired several other popular artists such as Madonna, David Bowie, Beyonce, Rihanna, Lady Gaga and Janelle Monae.
"My attitude is if fashion says it's forbidden, I am going to do it."

~Michael Jackson
Michael Jackson was born- a star was born
Little Michael began performing with his brothers at the age of 5 in the pop group 'Jackson 5.' By the age of 11 he was appearing on TV and by 14 he had released his first solo album.
In his interview with Oprah he openly talked about how even though his father's strict disciplining played a role in his success, he was also traumatized as a child with a controlling father who emotionally and physically abused him.
The controversies
It is not unknown that there have been several controversies around the pop icon. In the late 1980s and early 1990s he developed a reputation as an 'eccentric recluse.' He moved to a 2700-acre ranch called 'Neverland' that had animals and, Ferris wheel and so much more. Michael Jackson tried to make up for his lost childhood, a childhood that was taken over by his musical career. He never had a place he could escape into-a world of wonderment and imagination. Neverland became that place for him and many children. Like Peter Pan, he always wanted to dream big, fly high and remain young. He never wanted any child to feel the loneliness he did while growing up. Neverland was an attempt to heal that and make children's dreams come true. His motives were misinterpreted and he was accused of sexual molestation. He had to undergo a lot of painful ordeals throughout his life before he was acquitted. However, his loyal fan base stayed by him through it all because he had given so much of himself to them.
He redefined generosity
Michael Jackson was regarded as a prolific philanthropist and humanitarian. The Chronicle of Philanthropy described it as 'paving the way for the current surge in celebrity philanthropy.' He performed in benefit concerts, gave tickets to groups aiding underprivileged children, made hospital visits to sick children, opened his doors for visits, even providing medical care if the kids needed it. He also donated many valuable and personal paraphernalia for charity auctions. From songs that inspired people to care for the Earth such as 'Earth song' to songs that challenged racial stigma such as 'Black or White', Michael with his hard hitting lyrics, visuals and emotive performances expressed his concern on various causes. These songs are today called as the 'youth anthems' or 'anthems for the planet.'
Michael Jackson's story is powerful, heartbreaking and inspiring at the same time. He had a child-like sweetness and innocence but on the other hand he had a powerful work ethic making him one of the most recognizable stars. His popularity keeps growing with each new generation. Michael spoke about obtaining immortality by binding his soul to his work- a quote borrowed from Michelangelo. We think he has achieved that immortality.
"Culture changes, fashions change, customs change. Great music is immortal."

Michael Jackson
In answer to the question 'Who was the real Michael Jackson,' we say he was a misunderstood artist with a larger than life heart that the many in the world simply failed to see.
If you enjoyed reading this, and would like to see something of yours published on our site, write to us here and get featured on BeStorified!