Kala Ramesh posed quite the interesting question to Sona once, asking her where she could go say a hi to all the people at Blogchatter. Sona told her to join us for a Wednesday Twitter chat at 8.30 PM but it got us thinking – what if a new community member joined Blogchatter. How would they know what kind of madness makes up the absolutely amazing people that is Blogchatter community? What would be the best way to introduce this varied family to a new member without overwhelming them? What could we say that would tell this new person that here is a group of people who will accept all your quirkiness and not even bat an eye?
Well, we did a survey of course where all of you talked about your quirks. If the results are anything to go by, the one thing we can say for sure about a Blogchatter community member is this: hum vichitra praani hai. To translate in English, we're very funny people.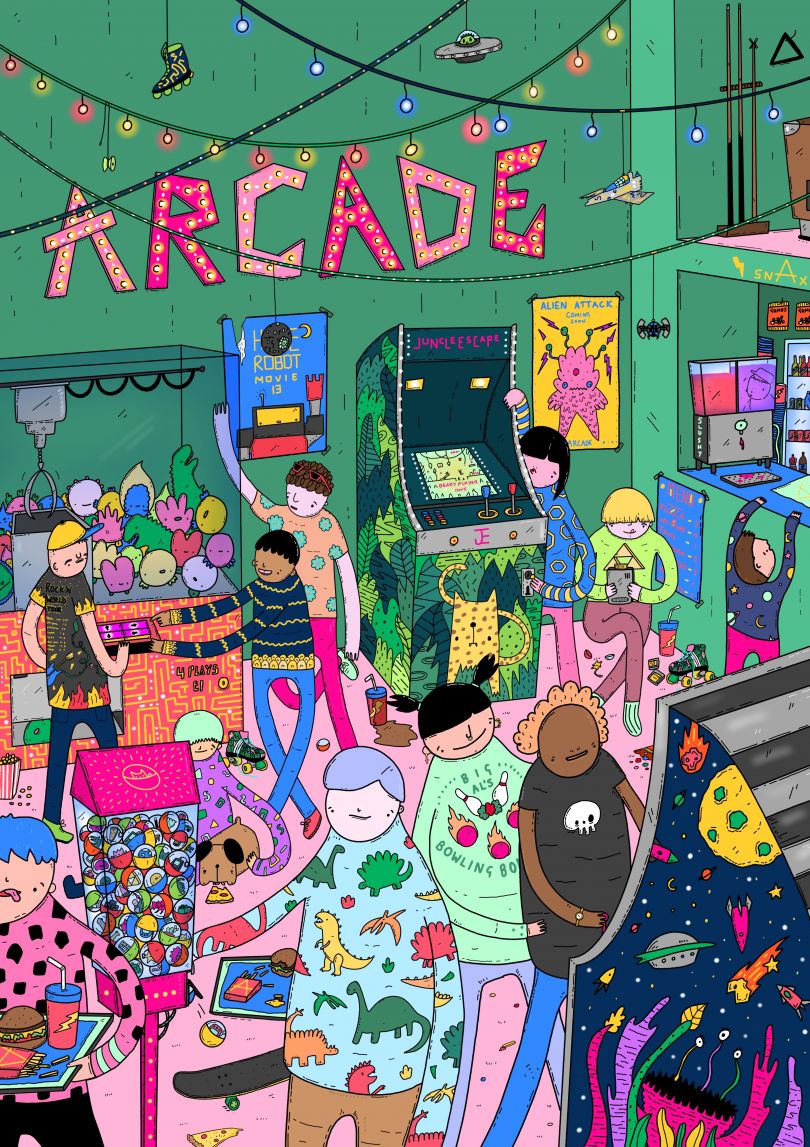 George Goodwin is the artist of this amazing poster.
Who are we?
#1: Beverage lovers
If cars run on fuel, 46% of Blogchatter community runs on chai. If you have been around for a while, you know the A-team's obsession with chai [barring Sona of course. She's the designated coffee lover among us]. If not, you should join us for a cuppa around 4 PM on Twitter.
#2: Adventure seekers
Blogchatter community, when asked what type of adventure sports they'd like to play, there was an even divide between: publishing unedited drafts, carrying paperbacks during the monsoons and giving up our favourite beverage for a day.
If there's one thing you need to know about us, we live life vicariously through each other!
#3: We want everything – preferably now!
We're a bunch of conflicting personalities. While we're happy to find internal satisfaction, we also look at external satisfaction as said by 58% of community.
#4: We love our books and beverages and no we do not take any criticism for this
46% of community has a not-so-secret desire to open a coffee shop and a bookstore. But since we're sort of confined to our homes at the moment, we meet each other on Zoom with our favourite beverages, enjoy some singing and poetry recitations before shutting down our gadgets and picking up a book.
If you'd like to review books with us, check this. If you'd like to read free ebooks, check this.
#5: We'd like to win a Grammy…some day
Blogchatter community are dreamers with a reality twist. While we would love to win a Grammy for bathroom singing, we're 43% likelier to forget our winning speech! There was also the option of being the first person to grow potatoes on Mars but the red planet doesn't have books…or chai…so that award was cancelled.
#6: Happy
In a sea of people dissatisfied with their lives, 38% of us are happy where we are.
And there you have it! If you're new to us – say hola in the comments. If you have been around for some time – say cheers in the comments.
PS: if you missed this survey, check here to stay up to date on any latest surveys.
PPS: here's something for you to learn how to do Blogchatter right.