Blogchatter has just turned 5! And we are in a celebration mood. Blogchatter has been on a roll recently from revamping the site to launching a plethora of new campaigns and activities. It is a win-win for both, Blogchatter and the community. The busiest time of the year is about to begin at Blogchatter with their flagship campaigns around the corner - BlogchatterA2Z and Blogchatter Ebook Carnival. And it is time for you to get busy too!
#BlogchatterA2Z
BlogchatterA2Z is a month-long campaign held every year in April. In this campaign, you have to write and post every day of the month except for Sundays i.e. 26 posts in total. Each post should have the corresponding letter of the alphabet in the title. So, 26 days for 26 alphabets. For example,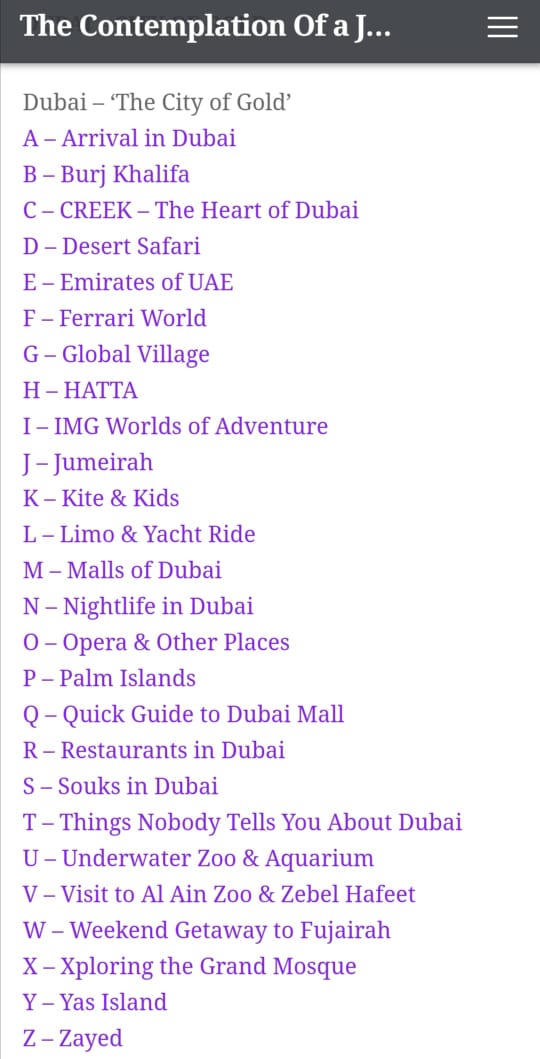 BlogchatterA2Z is an amazing campaign especially for those who are on a break and are trying to get back to blogging. It is also a test of your consistency to produce quality content over one month.
You can register for A2Z here.
If you're thinking that you may not be able to write 26 posts, a good place to start is to form titles. They make the process of writing more streamlined - especially if you're not going with a theme.
Another thing to keep in mind is to plan in advance. You still have about 2 weeks until April, so get your calendar out and start preparing. This is one joy ride you should not miss out on.
#BlogchatterEbook Carnival
Blogchatter Ebook Carnival comes right after BlogchatterA2Z. Most of the May will be used by bloggers to compile their bbooks and submit them, followed by a great launch by Blogchatter. Your ebook will be listed exclusively with them till the end of June and thereafter you are free to either take the publishing route or let it be with them. For a first-time author who wants to take the 'Blogger to Author' jump, this is an excellent opportunity to:
Test your work, and writing
Go through the process of publishing with the support of community and team and so you know what to expect when you decide to go solo
Get some reviews for your ebook which can then be used to gain subscribers to your newsletter, etc
Strategy to ace both the campaigns
It is advisable to go with a theme for A2Z although it is not mandatory. The theme will also keep you motivated as you will know what to research on and the thought process will be aligned. You can always choose random posts in A2Z but that won't help you in the Ebook Carnival. This theme can also be reused as the title of your ebook. So, think smartly.
I always recommend using your A2Z as a content creation phase for the Ebook Carnival. If you are focussing on a non-fiction theme then utilise most of March to research, the structure you will follow, even get your titles ready for A2Z because that is one of the trickiest tasks of the campaign. You will come up with decent content but finding a suitable title along with the corresponding alphabet might be an issue. Many bloggers start writing their posts from mid-March. The more prepared you will be the less anxious you are going to be throughout April.
Try to write smaller posts, about 500-word posts for A2Z, since you would be writing daily. You need to be considerate of the other bloggers and readers who would be engaging on a daily basis with your work. Don't get disheartened if there are fewer readers, maybe they too are busy writing nonstop for A2Z. Sometimes bloggers utilize May to read A2Z posts as well.
You can increase the length of the content once you are preparing the ebook as the existing readers will have fresher content to read. Many times I get this question, whether one will get readers since most of the posts will already be published in BlogchatterA2Z. Trust me, the ebook carnival will get you a wider reach even if all your post have been published and read in the A2Z.
Imagine writing 13,000 words in a month. Seems too much, right! But this is what you will achieve if you write 500-word posts for A2Z for twenty-six days. It is the perfect size to compile into an ebook for a beginner. The best part is that Blogchatter and the community will be by your side all along. There will be mentors assigned for the Ebook Carnival to guide and help you at every step.
I know the task seems too daunting to write so much in such a short period. I chose two themes for 2019 BlogchatterA2Z and completed both of them by writing only in April. My motto is to take one post at a time just like in a marathon - go steady one km at a time. And you will reach the end - whether successfully publishing 26 posts or becoming a published author with the carnival. Both the feelings are fantastic!
So are you ready to take that step?