6 biographies and autobiographies you must read
This is a contribution post by Anushree Saha
---
I have always believed that biographies and autobiographies are the most powerful books, also making them my favourite genre to read. There is something about learning from great personalities that have lived and imbibing their positive qualities, that nothing else can provide.
Here is a list of my favourite ones to empower you from within!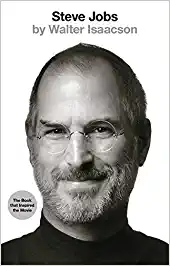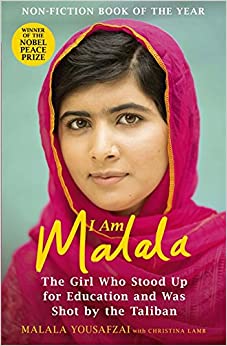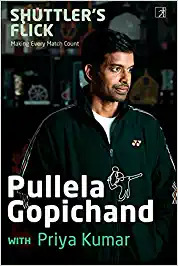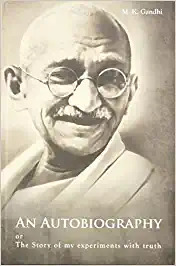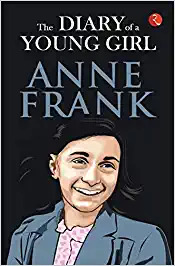 Image sources: Amazon
Becoming by Michelle Obama (Autobiography)
A beautiful story of strength, struggle, ambition, which all of us will relate to, especially women. The narration seems like the author is directly talking to us and involving us in her life journey. That is what appealed to me the most because she seems to be relatable, her worries, her aims, everything that any ordinary woman also faces in her life and more. The importance of education has also been highlighted throughout the book, which I truly believe in. I resonated with her entire persona as a whole! Highly recommend! Cheers to becoming stronger, cheers to becoming you!
Steve Jobs by Walter Issacson (Biography)
This man needs no introduction. A wonderful and inspiring read giving insights into the eccentric brain that Steve Jobs had. The entire revolution created by him and his companions in the field of computer, phones, everything digital kept me awestruck throughout the book. I learnt a lot from this one, to stick to your thinking, to be ambitious, not care about what others think as long as you know what your goals are and always strive for perfection! One must not blindly follow the personality but take inspiration from his good qualities.
Many insider stories, perspectives and even harsh opinions about him have been unapologetically portrayed and that is what makes this one a genuine, fresh and raw read. The timeline and narrative is crisp and would aid in understanding the evolution easily.
A must read for all tech-lovers and even for those who do not like Apple products. It's a very interesting story of a genius and tells us many events which we would have otherwise not come to know about. A massive time taking read but highly recommended because it worth the effort!
I am Malala by Malala Yousafzai and Christina Lamb (Autobiography)
The youngest Nobel Peace Prize winner, Malala Yousafzai, who was shot by the Taliban for standing up for women's education, is an inspiring story that everyone must read. A narrative about courage, fighting for what's right and going against an entire orthodox system alone, is worthy of your time. The language is easy and the writing is touching, heart breaking yet surging with power.
Shuttler's flick- Pullela Gopichand with Priya Kumar (Biography)
This one was a truly inspiring and motivating read. Pullela Gopichand is a personality whose mindset was of a champion since his childhood and the reader gets a glimpse of the same through his story. Each page is value-loaded and gave me a sense of positivity & power-surge to get up and do something!
His sheer determination, focus, will continuously improve and become a champion is reflected throughout. Small stories from his life are inspiring with a section of learnings after each chapter summarizing the takeaways.
The author has also included questions to reflect at the end which makes you think about what changes you can bring into your life. I personally loved the parts where his family member's perspective and his own narration and feelings have been expressed.

What resonated with me the most is his belief to never think that we make sacrifices but that we make choices. It speaks volumes about the mindset required to be a world champion in badminton & in life. One needs to decide whether one wants to party away or become the next Gopichand. It is all about the choices we make. The language and narration are luculent. Addition of pictures makes it the perfect read. Do pick it up if you ever feel demotivated as this book can give you the kickstart you need!
The story of my experiments with truth by Mahatma Gandhi (Autobiography)
All of us know him as the Father of the Nation but this book gives us deeper insight into what makes a towering personality. He talks about his childhood, adolescence and adulthood, through a vulnerable and raw lens. The story about change, an honest and modest narrative where he has accepted his past and worked towards the future of India. There is a lot to learn from this one and his life lessons can be life changing. Everybody makes mistakes in their lives but it all boils down to learning from them and fighting for what's right. Truly inspiring, patriotic and impactful read.
The diary of a young girl by Anne Frank (Autobiography/Memoir)
A classic holocaust memoir which will give you the chills as it is the actual personal diary of a young protagonist living the life amidst the holocaust times. A Jewish perspective under the Nazi occupation, this story is full of death, destruction, betrayal, hunger and yet the power of the human soul. You will go through a multitude of emotions and sometimes humorous, most times painful, this is about hardships, hiding and one will gain insight into the cruel world of reality that existed.
Some other noteworthy but recent under-rated books are- Diamonds are forever and so are morals by Govind Dholakia and A Regal Man (Vasu Shroff) by Priya Kumar.
So, which one will be your next inspiring read?
---
Anushree Saha aka My Word Bubble (blog) is an avid reader, writer and knowledge-seeker from Mumbai, who believes herself to be a Philomath- a lover of learning. She is a freelancer, book blogger, poetry, art and journaling enthusiast. Her poems have been previously published in anthologies such as Carnations, Beyond Life, Anika and Little Love notes. Also, an Amazon Verified Influencer, you can explore her bookish world further on Instagram.
---
If you want to share anything on a topic you care deeply for, send us your submission. Here are the guidelines