A word of encouragement from the doctors of Blogchatter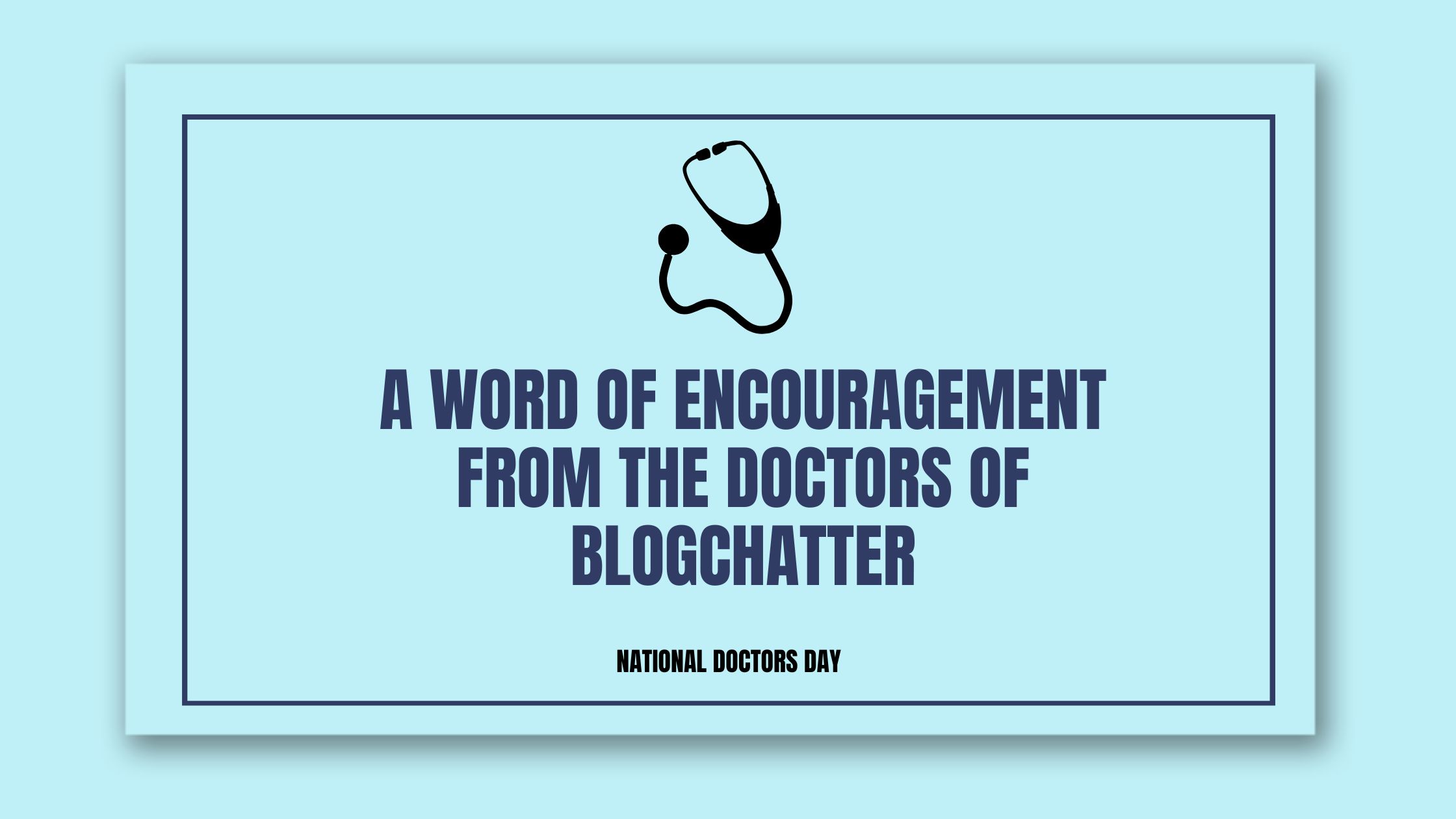 Doctors with their knowledge and relentless hard work have been saving lives and we have seen so many of them risk their own lives to be on the frontline especially during the covid-19 pandemic. This year's theme for Doctor's Day is "Family Doctors on the Front Line," highlighting the contribution of doctors who care for the whole family or a community. Our community too has several doctors juggling both medicine and blogging.
Some of them have a message to share today. Let's go!
Your health is in your hands, says Dr. Amrita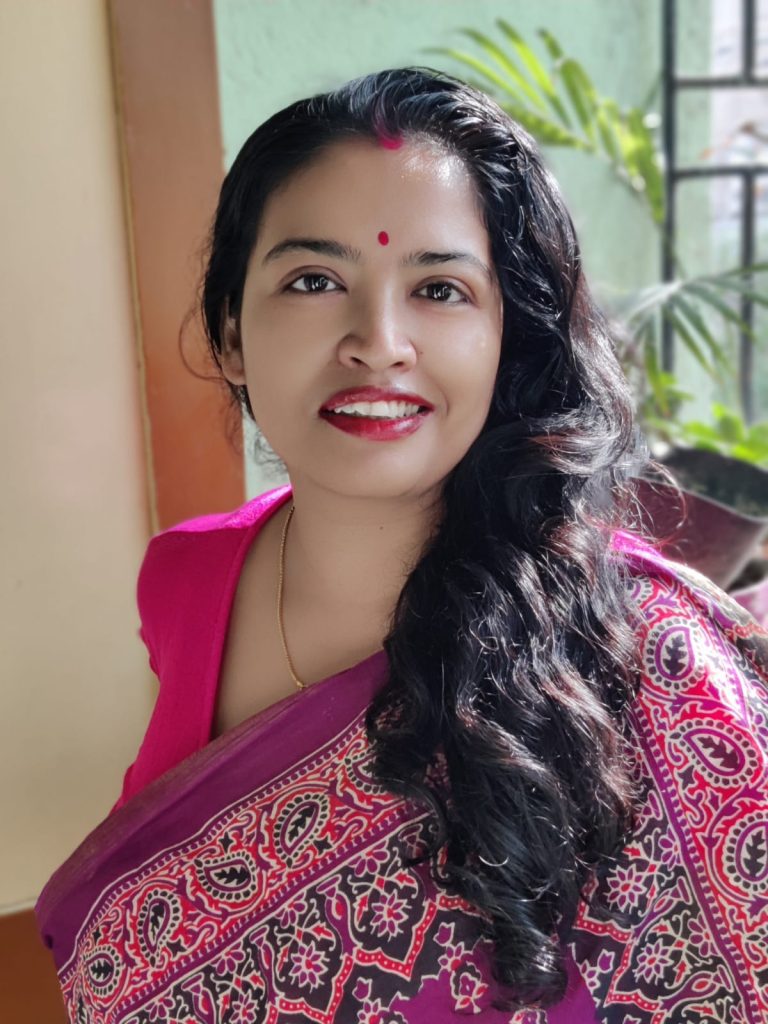 Every health care habit matters. Health is your life long wealth, so never stop growing it. Dr. Amrita Basu is an ENT Surgeon with over 16 years of clinical experience. Previously a medical teacher in a Government medical college, the entrepreneurship bug bit her and now she manages her own practice while juggling life as a digital creator. Writing online since 2014, Dr. Amrita has several books to her credit. Recently her podcast the Doctor's Creative Diary came third in India's first Voice of Anchor podcasting challenge. When she is not trying out new tech stuff she loves painting, gardening and traveling with her family. A nature lover, she dreams of a world full of greenery where the skyline is not covered with grey fumes. Find her blog here.
Blogging is dead, they say but for me it was a treasure of information says Dr. Rahat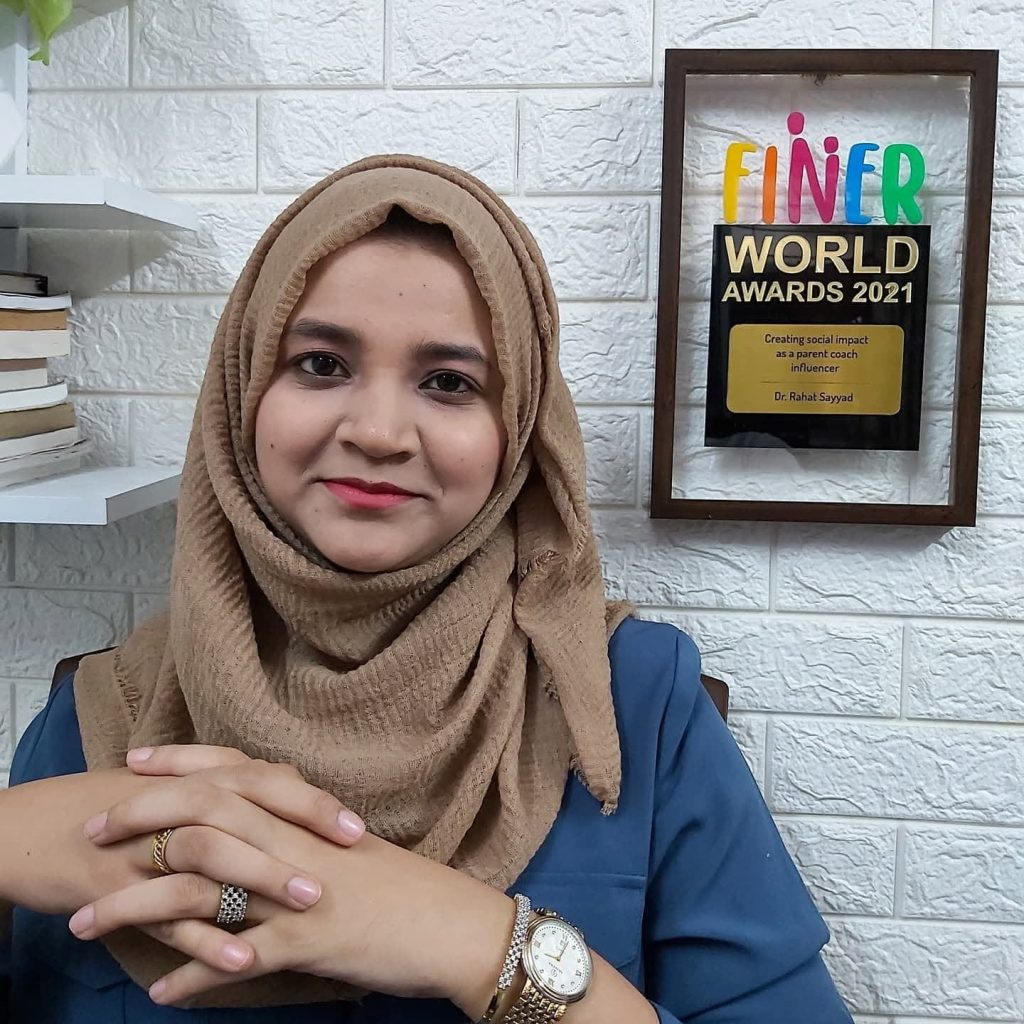 Dr. Rahat is a physician, blogger, a certified parent coach and host of a chart topping podcast called "Doctor Mommy Speaks Parenting." Sometimes she wishes kids should've come with a manual. From parenting techniques to health concerns, everything has tons of answers online. Knowing the difference between right n wrong advice can be a tussle. As a physician, Blogchatter provided her with a platform to reach a larger audience. She was able to provide expert medical advice and research based, modern day parenting techniques which helped 100s of people understand their children better. Blogging is very much alive, if you know your audience. Find Dr. Rahat's blog here.
A pathologist by profession, I love to unravel the mysteries behind diseases says Dr. Ruchi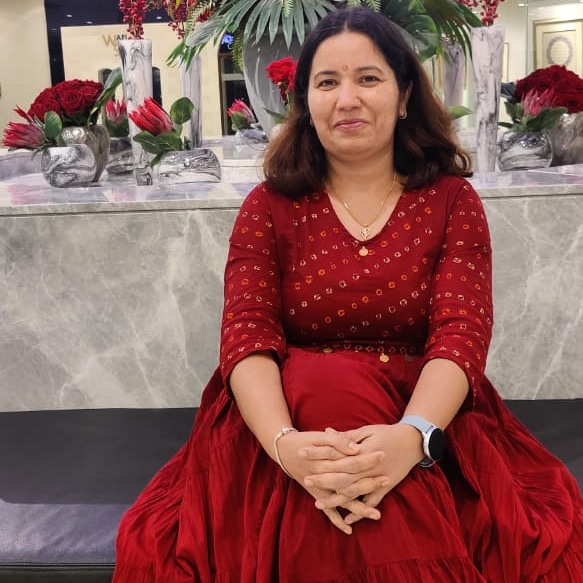 Dr. Ruchi lives in Dubai, and spends her free time exploring nature, books and sometimes penning a word or two. She started blogging back in 2014 when she moved from India to Dubai. Being a feminist to the core, she uses her blog to talk about social or parenting issues. Blogging, for her, is a way to connect with like-minded people who voice issues where we as humans can bring a change. Over the past two years, we all have seen the world go through a significant pandemic, disrupting millions of best-laid plans. Covid was probably just a warning for all of us to stop exploiting not just ourselves but also Mother Earth. Having seen the pandemic from the other side, she has had a different experience in the past two years. The medical staff all over the world, especially those who were directly in the forefront, had to bear staff shortages, overwork, apathy and impatience. On this Doctors Day, she would like to urge everyone to not just focus on their physical health but also on the mental and emotional health of their near and dear ones. Kindness begets kindness. Let us all work on making the world a kinder place. Find Dr. Ruchi's blog here.
Dr. Richa says 'Treat your body as an asset.'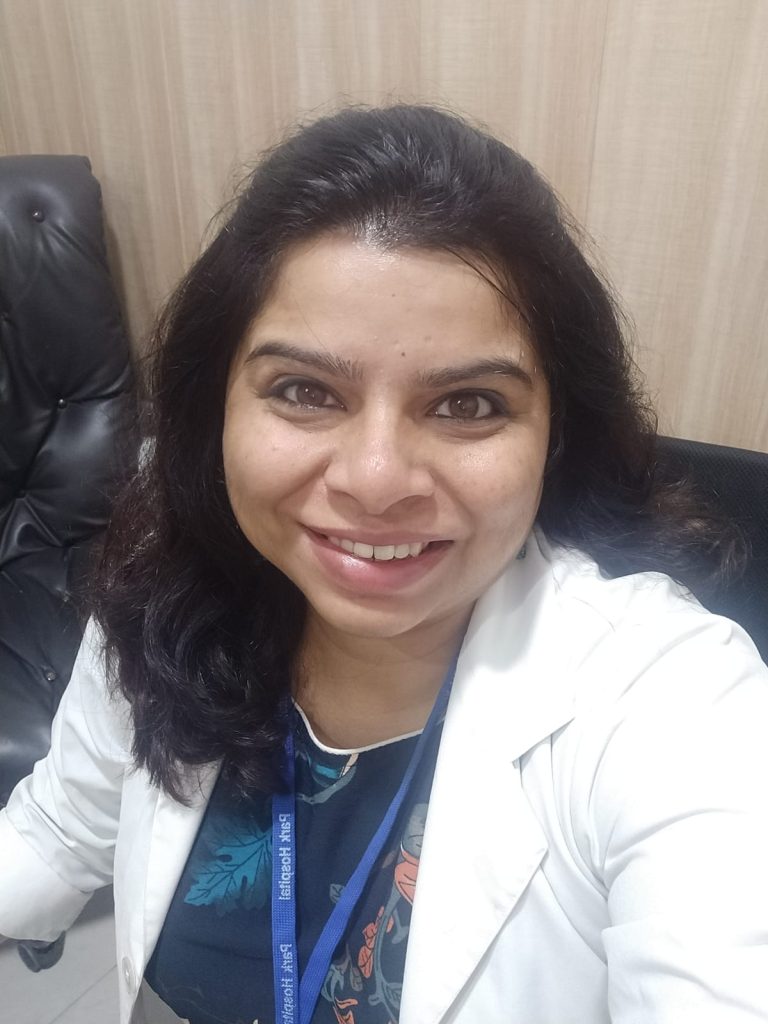 Dr. Richa Mina is an ENT Specialist Working in Maharaja Agrasen Hospital since 2019. She has work experience of over 12 years in her field. Her education is from esteemed institutes like Lady Hardinge Medical College (undergraduate) & Safdarjung Hospital (Post-graduate). She has worked in Deen Dayal Hospital, Indra Gandhi Hospital (Maldives) & Uttarakhand after which she joined private setups in Delhi-NCR and have been associated with various institutions. In her practice she has come across and treated a lot of patients and her message as a doctor to us is to treat our bodies as an asset and invest in a healthy energetic lifestyle and we wont be disappointed with the returns. Find her blogging here.
Dr. Roshan relieves stress for his patients inside the operation theatre and through his written word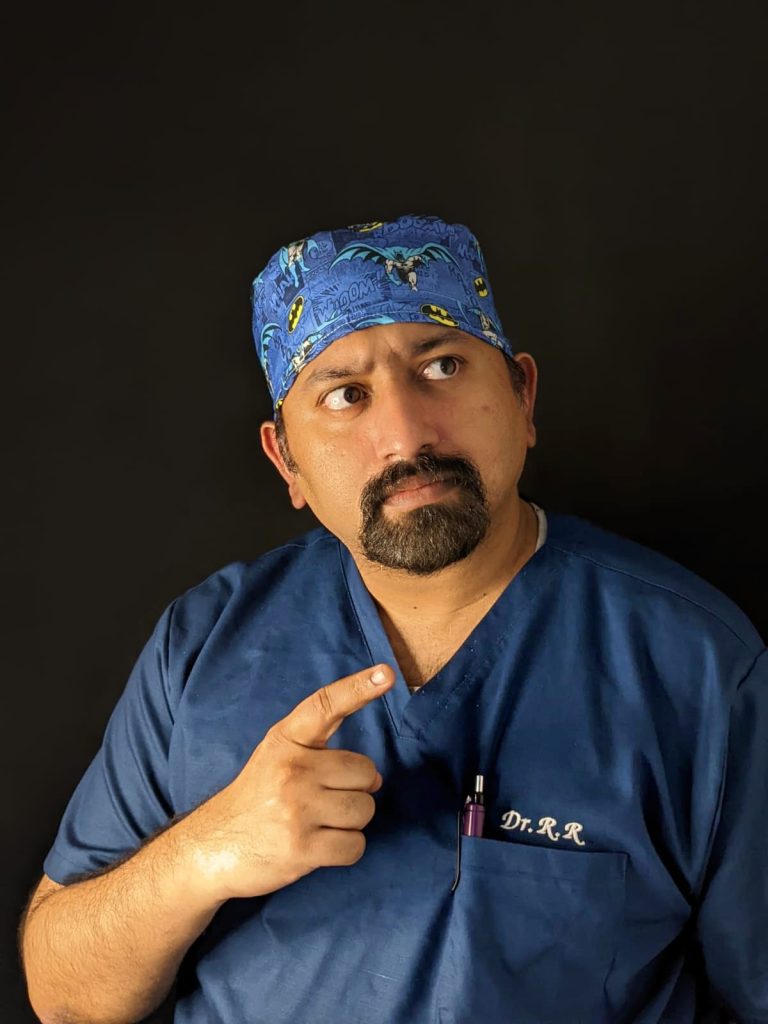 While he endeavours to relieve stress for his patients inside the operation theater, Kerala based anaesthesiologist Dr. Roshan Radhakrishnan does the converse as a blogger, encouraging his readers to think outside the box. Winner of the 'Best Blog in India for Creative Writing' and 'the Best Blog from Kerala' for his long running blog Godyears.net , his penchant for prose that began while writing skits inside school classrooms paved the way for over two dozen published short stories, in the process making him the only Indian to win First place in both Season One and Two of Write India, India's largest literary contest.
It's a tough world we are sharing these days. Everyone is hurting and healing in varying degrees. So choose to be kind, to others and even yourself, in both words and deeds. Dr. Roshan blog's here.
Her wish to become a doctor, and her unconditional love for the written word have been Dr. Priyanka's constants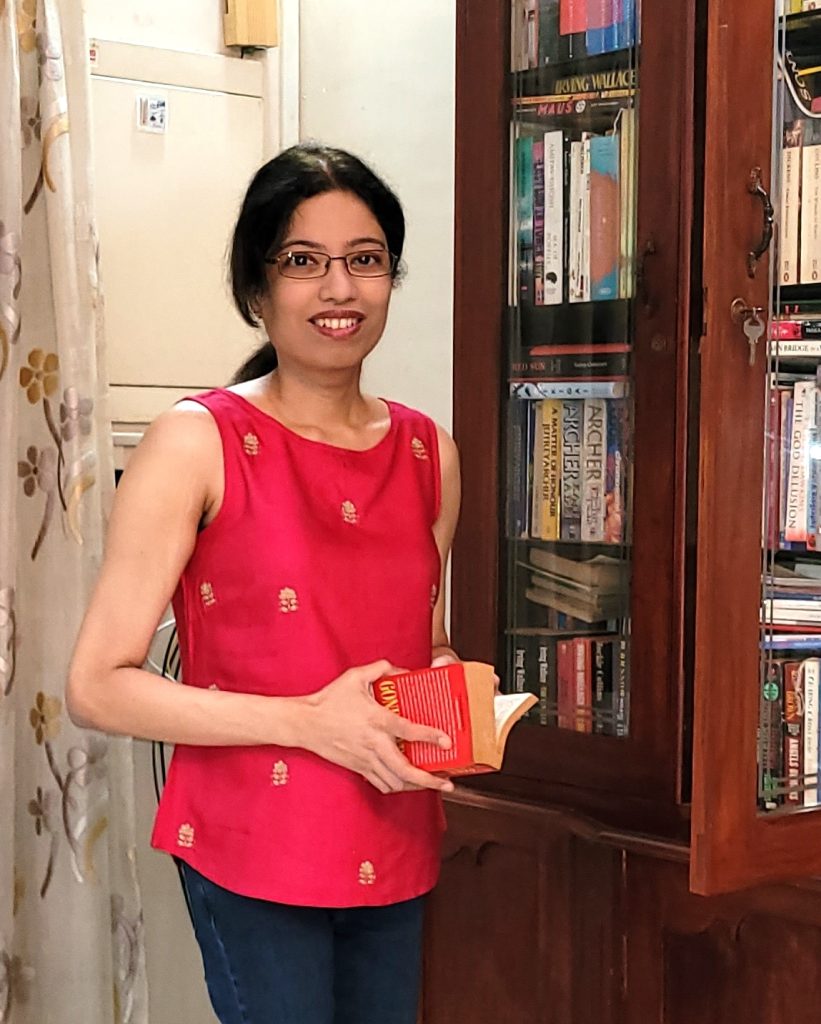 After successfully pursuing a career in medicine, she practiced as a General Physician and Diabetologist, before a nagging thought gnawed at me, 'YOLO'. Life, she realised, was a process of continuous self-discovery, and her other love was calling.
Hitherto, her passion for writing has manifested into a blog and several published works including a full length novel, a novelette, and two solo poetry-anthologies.
She has always tried to keep her two careers as separate as possible, and with luck, love, and God by her side, she now looks forward to the journey ahead.
If there is any message that she wants to pass on, it is this: Do not take your health for granted. Simple measures; balanced diet, regular exercise, and annual routine blood testing (more frequent in the presence of ongoing medical conditions) can go a long way.
The last couple of years have been scary for us all. Covid has added the extra responsibility of social distancing, getting vaccinated, and masking up. But precaution is paramount.
So stay safe and as healthy as possible. Surround yourself with optimistic, non-toxic people. And no matter what the situation, never give up.
Be it your dreams, your health, or the future, there is always hope.
If you have a message to share with the world, write to us and get featured on BeStorified.