How Christmas is Celebrated Around the World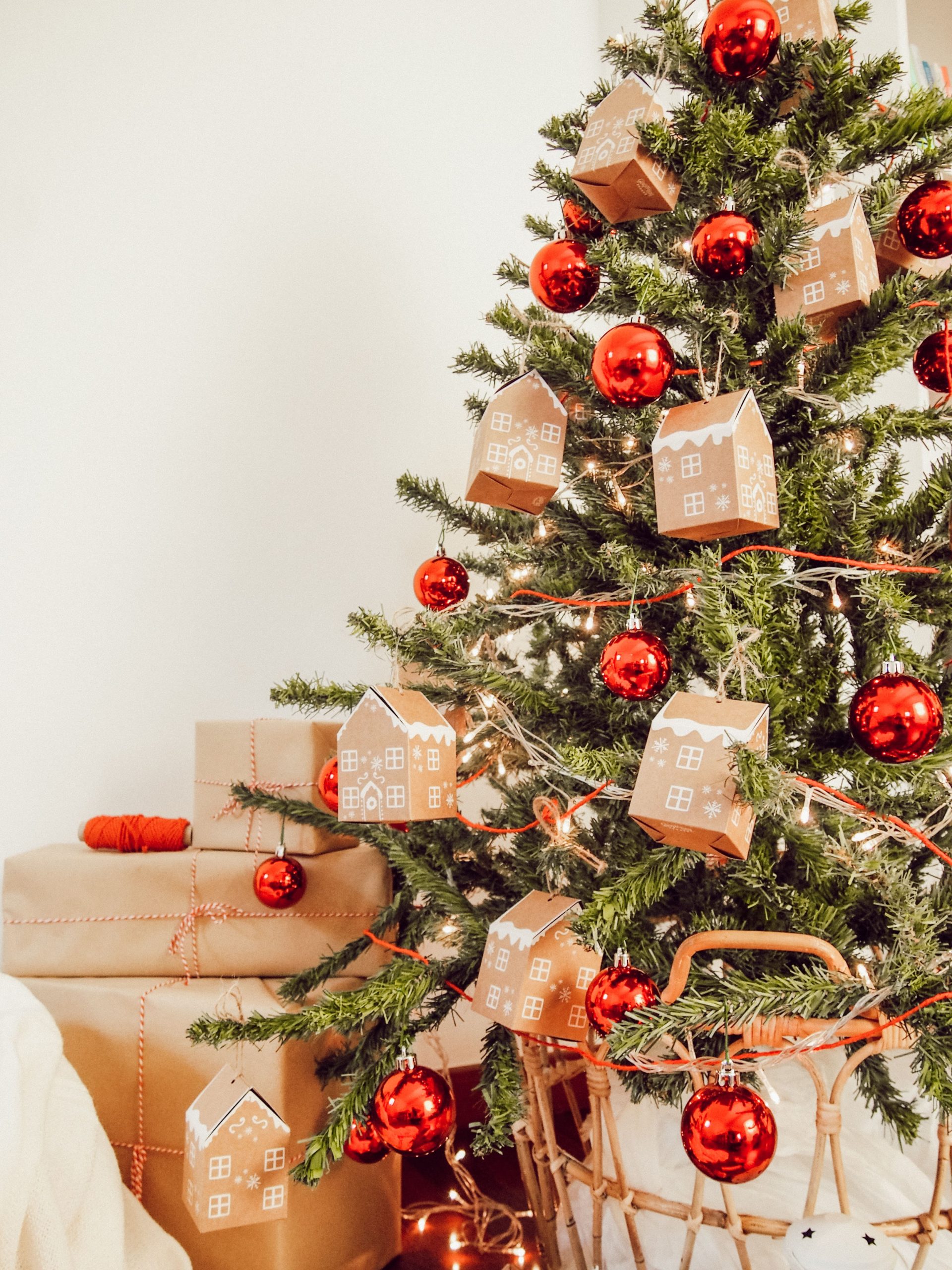 Christmas is an annual holiday that commemorates the birth of Jesus Christ, and is celebrated on the 25th of December. It is celebrated in unique ways in different countries, even those with few Christians. India is less than three percent Christian, but Christmas is celebrated as a national holiday.

Cultures around the world have celebrated the midwinter end of the season's darkest days and rebirth of new life for centuries. Now, in much of the world, it's simply known as Christmastime. While much of the West celebrates Christmas with nativity scenes, church services, candy canes, and Santa Claus, the world is filled with a seemingly endless variety of Christmas traditions, feasts, celebrations, and rituals.
Some people and cultures follow traditional religious themes, others incorporate folklore or regional customs, while other Christmas celebrations are entirely secular. These 6 traditions from around the world have one thing in common: they're all about Christmas.
Let's take a look at these—perhaps it will inspire new traditions in your family.
Japan: KFC for Christmas Dinner
Japan is still relatively new to celebrating the festival. It's only been widely recognized for the past couple of decades, and is typically seen as a time to spread joy and cheer, instead of a religious holiday. Many order KFC for the festive dinner, or make a reservation at a restaurant instead of cooking a big feast. The tradition began in 1974 after a wildly successful marketing campaign called "Kurisumasu ni wa kentakkii!" or "Kentucky for Christmas!" The fast food chain has maintained its yuletide popularity, causing some people to order their boxes months in advance or stand in two-hour-long lines to get their "finger lickin' good" food.
Philippines: Giant Lantern Festival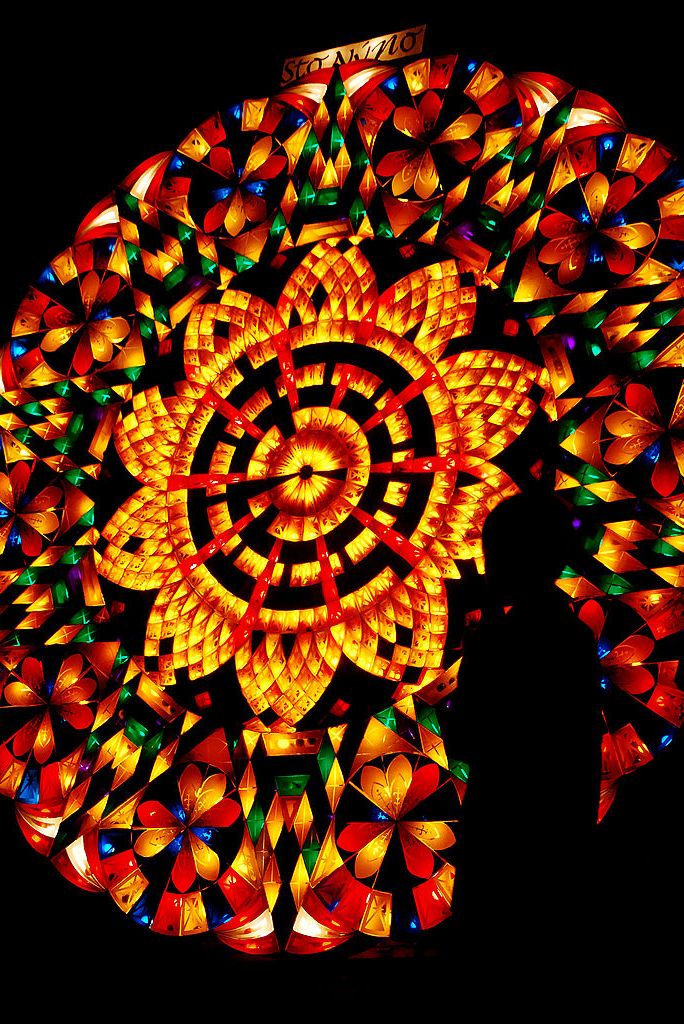 If you thought the United States went all out with Christmas decorations, you should see what the Philippines does. Every year, the city of San Fernando holds Ligligan Parul (or Giant Lantern Festival) featuring dazzling parols (lanterns) that symbolize the Star of Bethlehem. Each parol consists of thousands of spinning lights that illuminate the night sky. The festival has made San Fernando the "Christmas Capital of the Philippines."
Slovakia: Carp for Dinner
All over Central Europe, people enjoy carp for Christmas Eve Dinner. But rather than picking it up from the supermarket, traditionalists let the fish live in the bathtub for a couple of days before preparing and eating it. Legend has it, the scales bring luck and good fortune for the coming year.
Fun Fact: During this time, residents don't bathe and the doomed fish is named and treated as a pet. Yikes!
Greece: Christmas Trees and Boats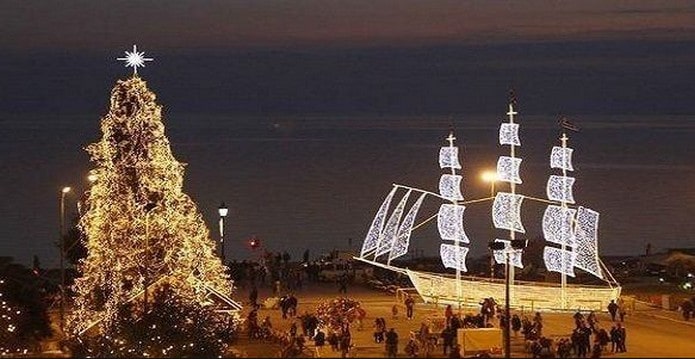 In the seafaring country of Greece, decorating Christmas trees and boats has been popular for centuries. The first known Christmas tree in Greece was put up by King Otto 1833 next to a large decorated boat, which families traditionally erected to celebrate men's return from sea voyages. Today, in cities like Athens and Thessaloniki, large lit-up boats appear alongside trees.
Finland: Candles in the cemetery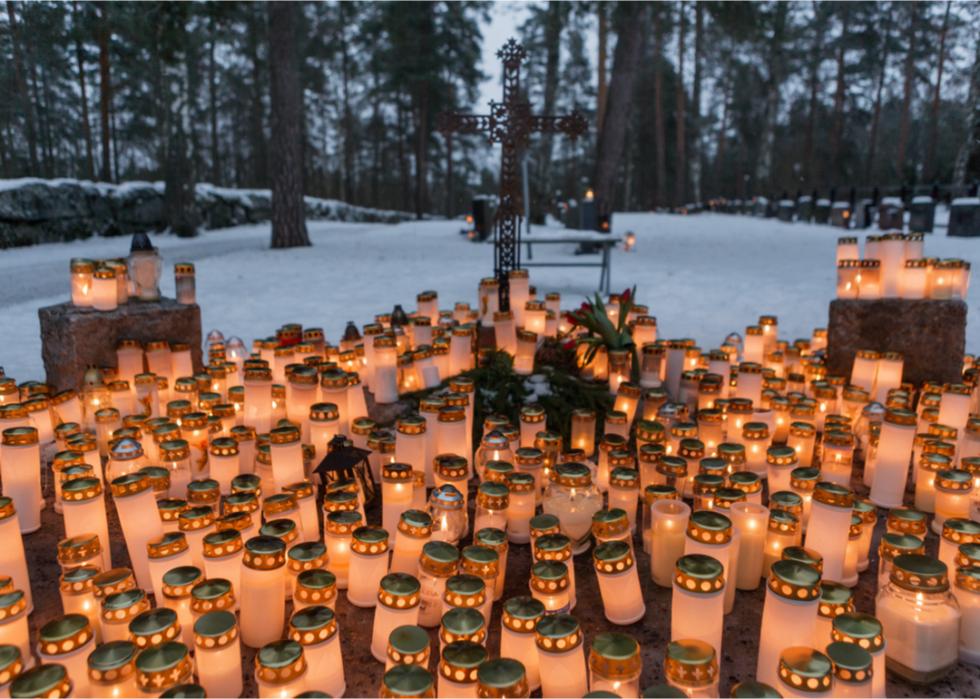 About three out of four Finnish families spend part of Christmas Eve in a cemetery. The tradition is actually not as morbid as it sounds—it's about celebration more than mourning. Families place candles at the graves of loved ones or at special memorials to honor the deceased who are buried elsewhere.
Austria: Krampus Hunts for Naughty Children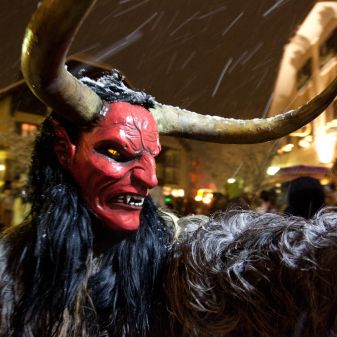 You think YOU got a bad gift for Christmas? Wait till you hear what the kids in Austria go through. In Austria and Bavaria, St. Nicholas gives good kids gifts, while Krampus, the half-man, half-goat comes around to drag the bad ones away. In some places, men dress up as the scary character for a Krampuslauf, or "Krampus run" in which they parade through the streets to blow off steam — and scare some kids back into line.
Some yuletide rituals remain the same no matter where you live, like singing carols, decorating a Christmas tree, making advent calendars, and feasting on a lot of Christmas food, but some of these Christmas traditions around the world have surprised us!
From Christmas by the beach with fresh seafood in New Zealand, to hot porridge that keeps families warm during the cold Finland winter, global holiday traditions are very different around the world.
Now you're all set to wow your family during your Christmas party with all of the following interesting Christmas trivia! Have something interesting to add to the conversation? Write to us! We're always listening and ready to #BeStorified.
Featured Image by Mariana Rascão on Unsplash