The voice of an animal can only be given by humans says Dr. Jyoti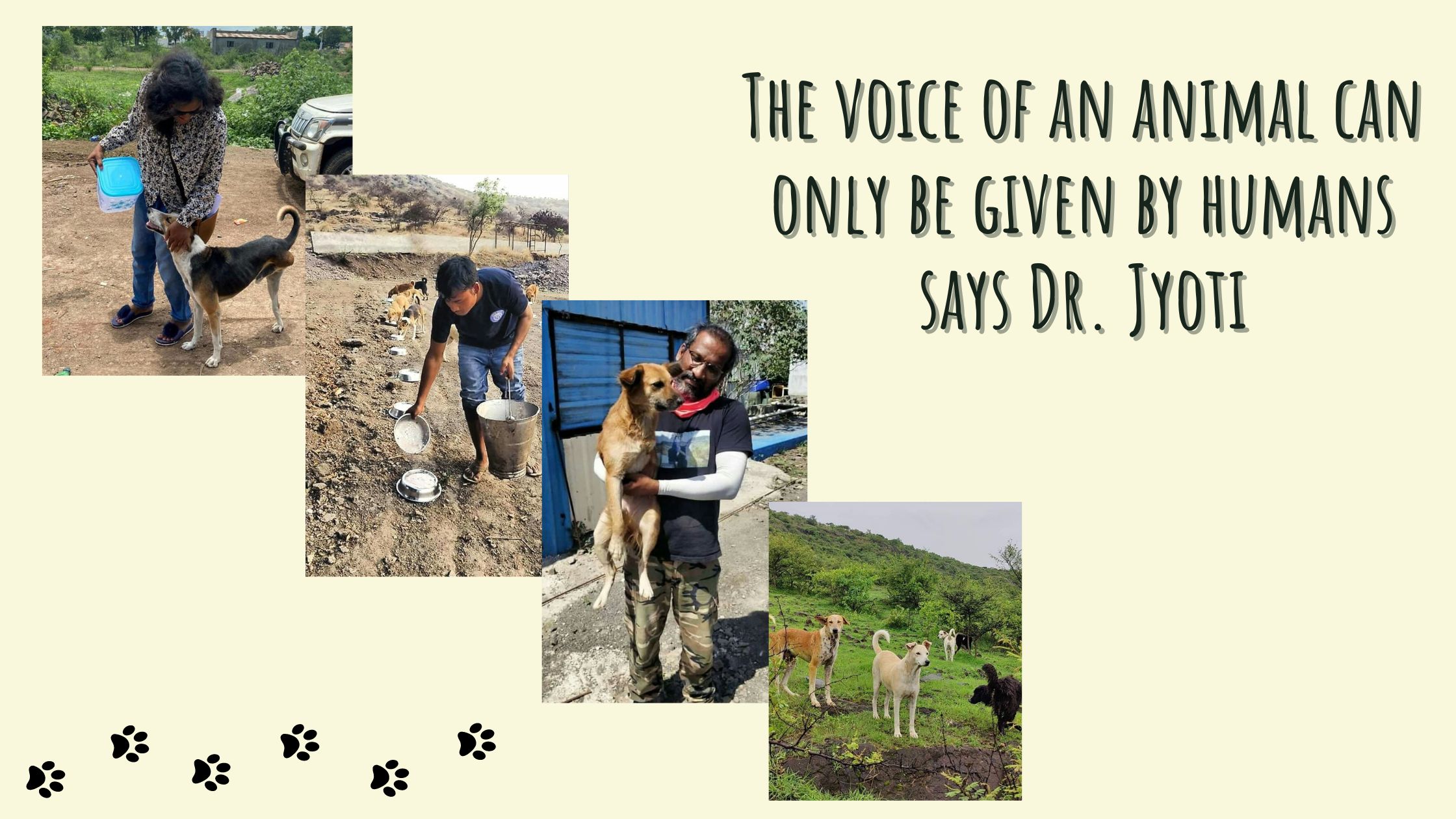 We as humans are evolved creatures and have an exclusive ability to reason which differentiates us from animals. As said by Aristotle, the great philosopher, we are "rational animals" who have traits that no other creature on the Earth matches.
Having said that, with all these abilities bestowed on us it is our responsibility to let our fellow mates live peacefully as it is the basic right of every creature born on this planet, we have ever called home.
Most of us love having a pet animal or already have one. But have we ever bothered to check about the stray animals roaming around in our community? We most often do not or wonder how to begin.
Recently we heard from Dr. Jyoti Khade, a cosmetologist by profession in Pune, the transformational journey she's had since the time she began volunteering.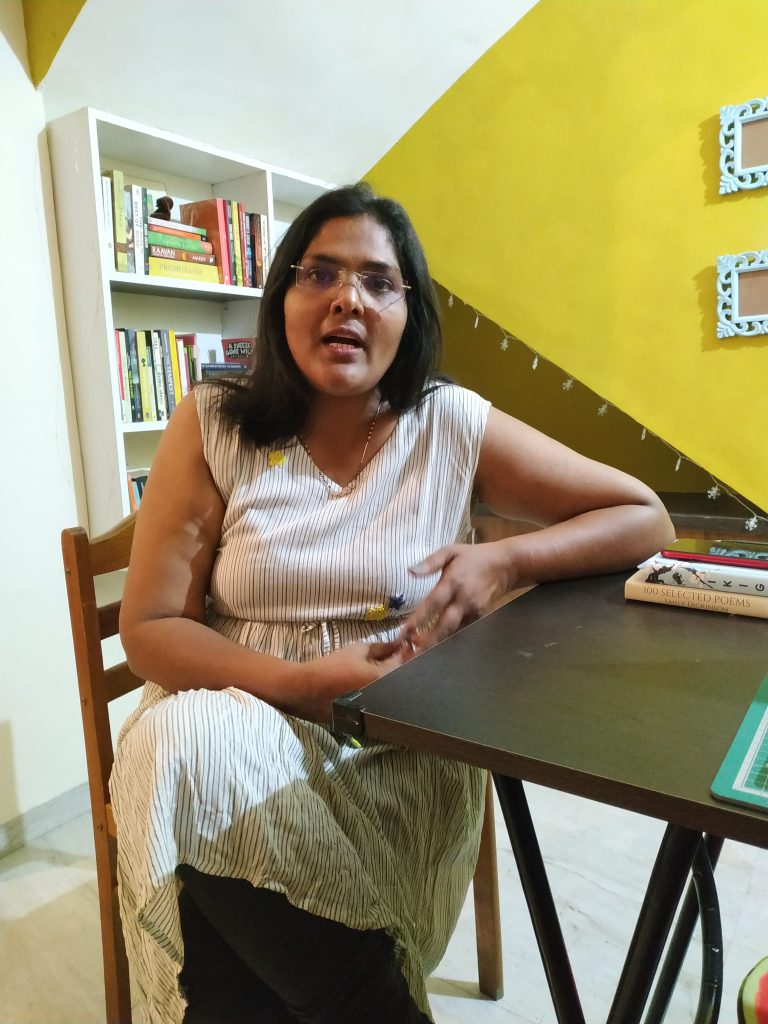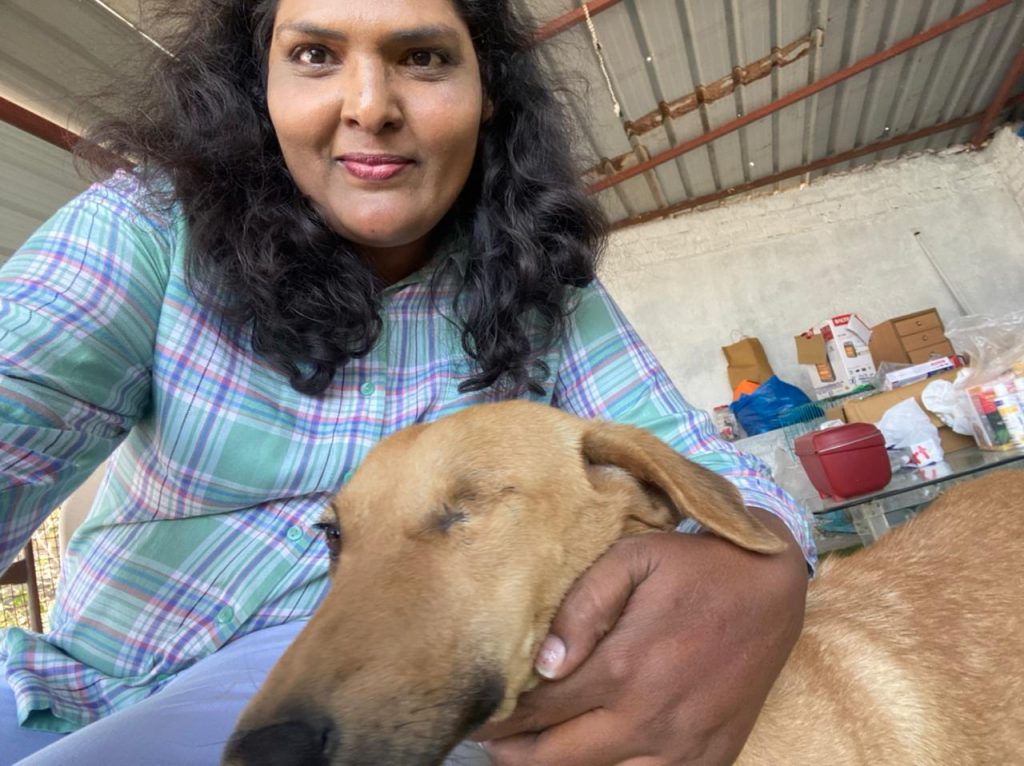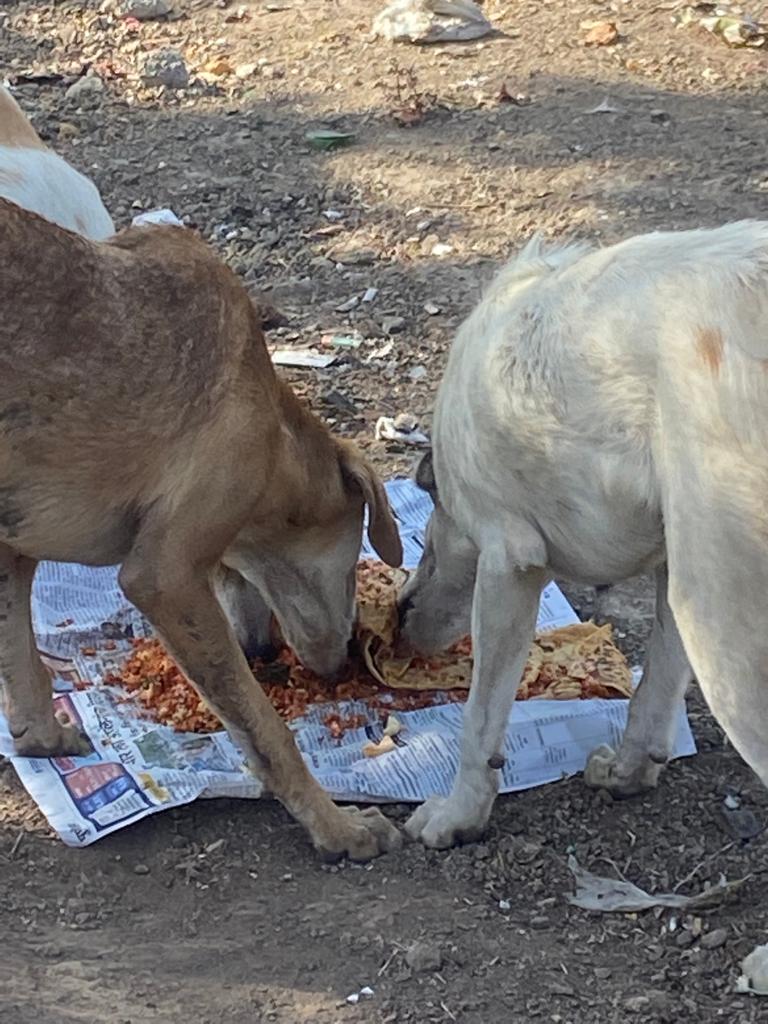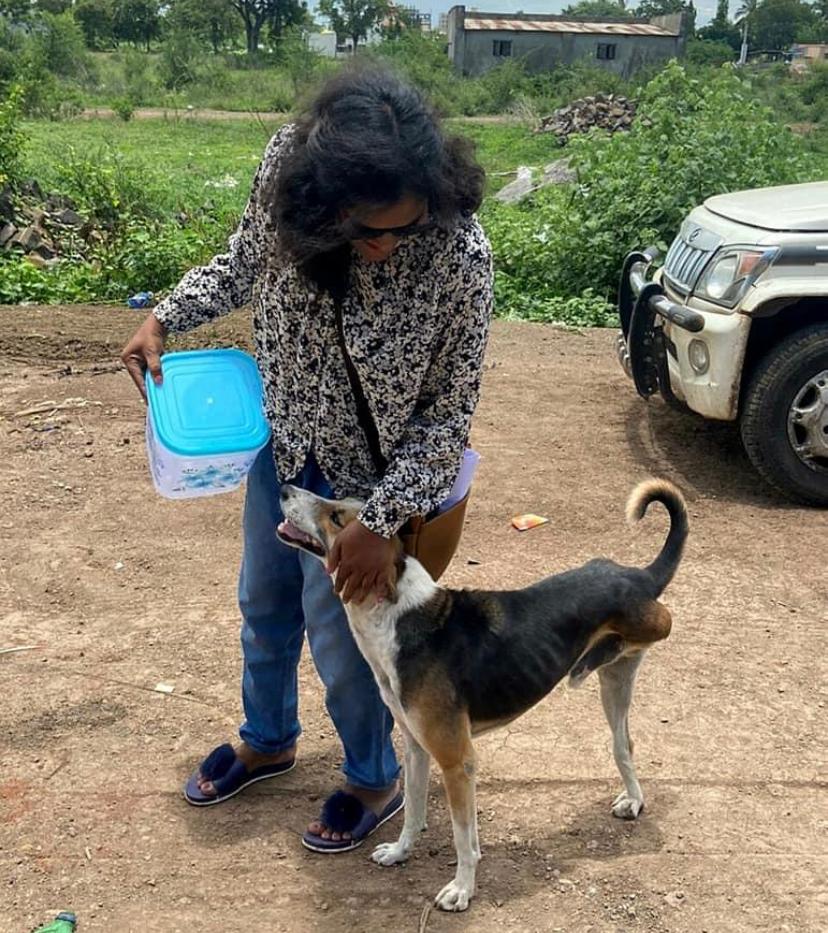 She is passionate about helping the animals in need.
During the pandemic, everyone, including animals, went through a great deal. So, when Dr. Jyoti noticed how the stray animals suffered, she was determined to make use of her resources and knowledge for the greater good and started helping them. More than 100 stray animals were rescued and tended to by her. But her work doesn't stop there. She used her medical skills to provide them with medical attention by administering medicines and injections when need be. She also fostered a few before giving them up for adoption.
THE NEVER-ENDING CHALLENGES
Whenever an injured stray animal is taken care of, we may not know what traumatic experiences it has undergone. There is always a huge risk involved. Often we think animals are dangerous and even though we notice stray animals everywhere we avoid getting involved with them. Simply taking one step toward them and feeding them regularly would allow them to become friends more easily. This is something Dr. Jyoti has always stressed on even in her housing society.
STEPPING OVER THE PREJUDICES
Many people believe the saying "Barking dogs rarely bite" to be true. Everyone has fears. But that doesn't stop us from going out or trying new things. Even if people are afraid of strays, it is essential to let the children interact with them from a young age because once they grow up, they are going to face animals, so it is a life skill to learn and adapt to live in harmony with them. And what's more? Spending time with animals teaches us so much and brings a whole lot of joy.
Everytime we see an animal that needs help, we can either call the concerned person or support the people who do by exempting ourselves from preconceived notions.
WHY? WHY DO ALL THIS FOR AN ANIMAL?
Because why not? Dr. Jyoti says hunger or pain- everything is the same for both animals and humans. But, we humans are lucky as we can voice out our emotions and pain whereas these animals can't.
It is only humane and the right thing to do to be their voice. India has over 35 million strays and the place they are born becomes their home. Each community we build cannot exist without them. We have the option to move homes, but animals linger around us, in our societies, hoping for food and some love.
EVERY ACT OF KINDNESS COUNTS
Dr. Jyoti wraps up our conversation with some actionable pointers that can help the strays.
During extreme weather conditions we can give them a place to rest. But even if you can't help the stray animals by giving food, or shelter just keep water bowls outside.
If you are afraid of ticks, or skin diseases, get the right person to treat them, and provide them with vaccination. Help is always one call away even if we are not in a position to help them ourselves. If there is nothing you can do, just pick up your phone and make a call.
Most importantly remember to separate waste while disposing because blades, containers, plastic bags, and glass can harm them and they might become aggressive. Just by not hurting them you can do them good.
We always expect others to take care of a problem. Even though you can't help directly you can always contribute in any other way you deem fit. Always keep any animal shelter or rescue center's number handy.
Dr. Jyoti has been volunteering for a non profit organization called Pets Force. (Click to connect on their instagram)
To give you a brief, it was founded in 2011 by Vinod Salvi after he had adopted 3 dogs from a shelter and saw the misery and suffering of so many stray animals. He decided to build his own shelter where he could give at least some of them a home and basic medical care. He started with literally nothing, built a small set-up with some kennels and started to rescue and treat sick and injured dogs. By 2015, Pets Force was a registered NGO.
Today the Pets Force centre, located in Bakori, Pune, has spacious kennels in separate sections for more than 80 patients, a large enclosure for dogs with special needs, a hydrotherapy pool for the rehabilitation of paralysed dogs, and a surgery room.
Besides rescue, treatment and rehabilitation, the sterilization of street dogs is one important part of their work.
The sanctuary is one of its kind, as the dogs can move freely and live a peaceful life in small groups in and around the centre.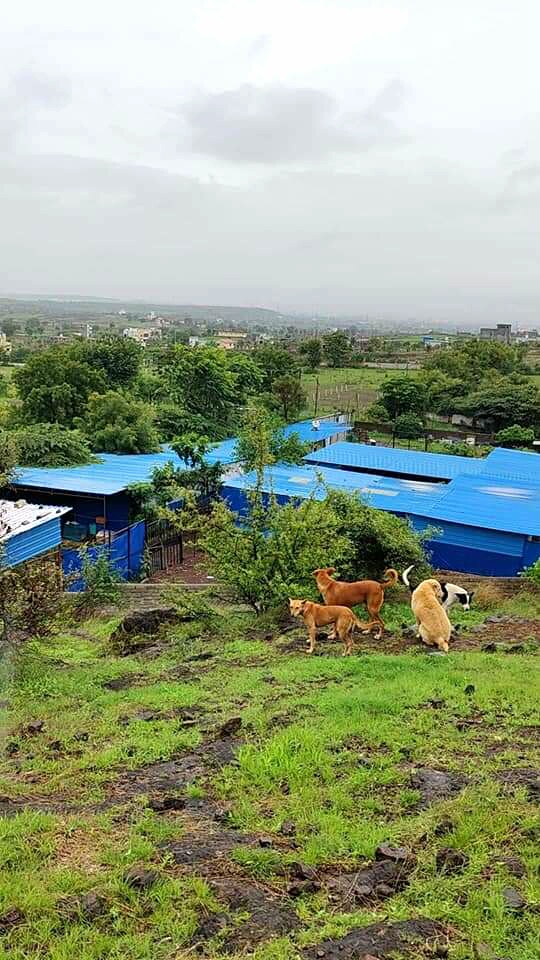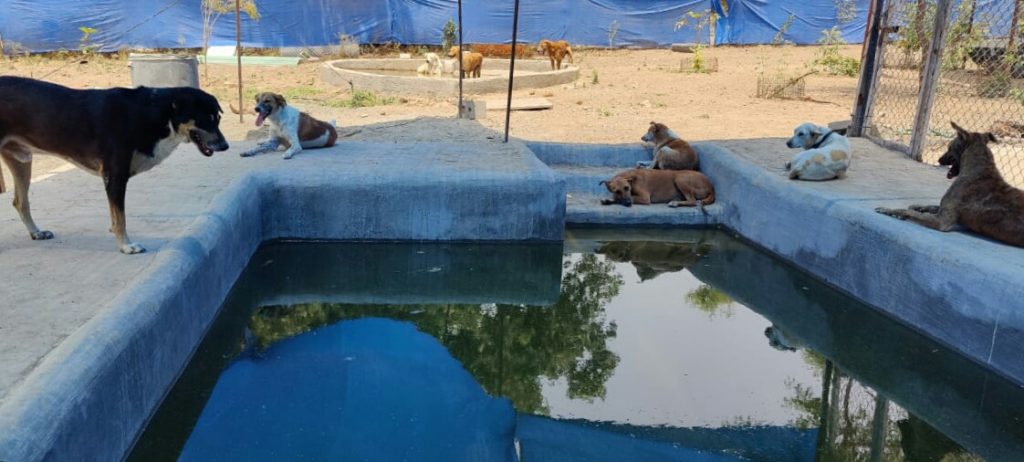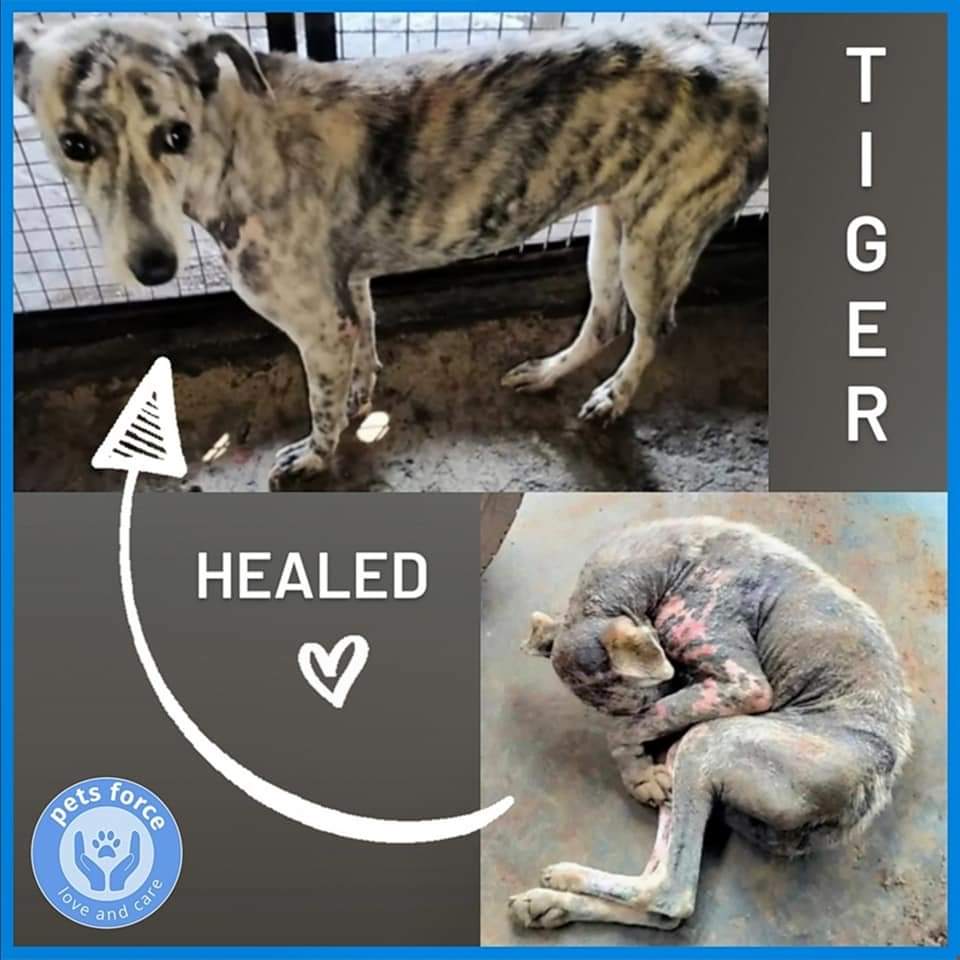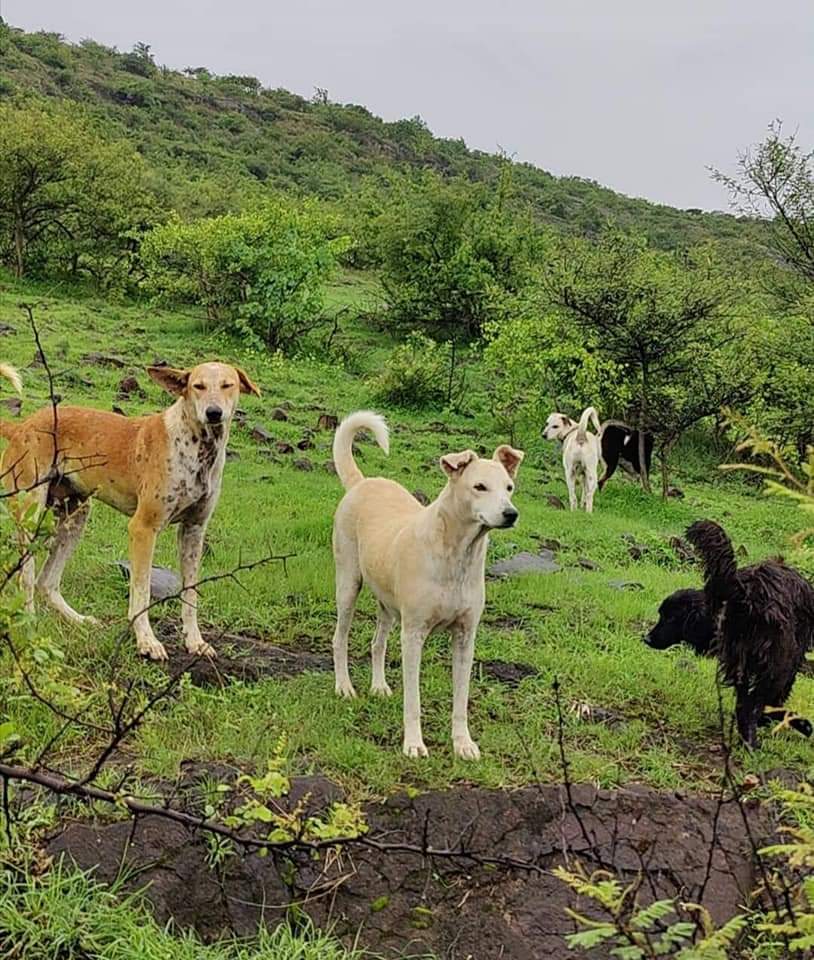 Managed by Vinod Salvi and Michaela Raussendorf, Pets Force is driven by the wish to help as many sick and injured street dogs as possible, and to provide a safe place to live in their sanctuary for the most vulnerable ones.
A major turning point in life steers us in the right direction. For Dr. Jyoti it was seeing the suffering of dogs in her own society, For Vinod it was after he adopted strays and saw the plight of animals in the streets and for Michaela it was when she found a motherless puppy and didn't know where to turn to for help, eventually finding Pets Force and getting inspired to be a large part of it.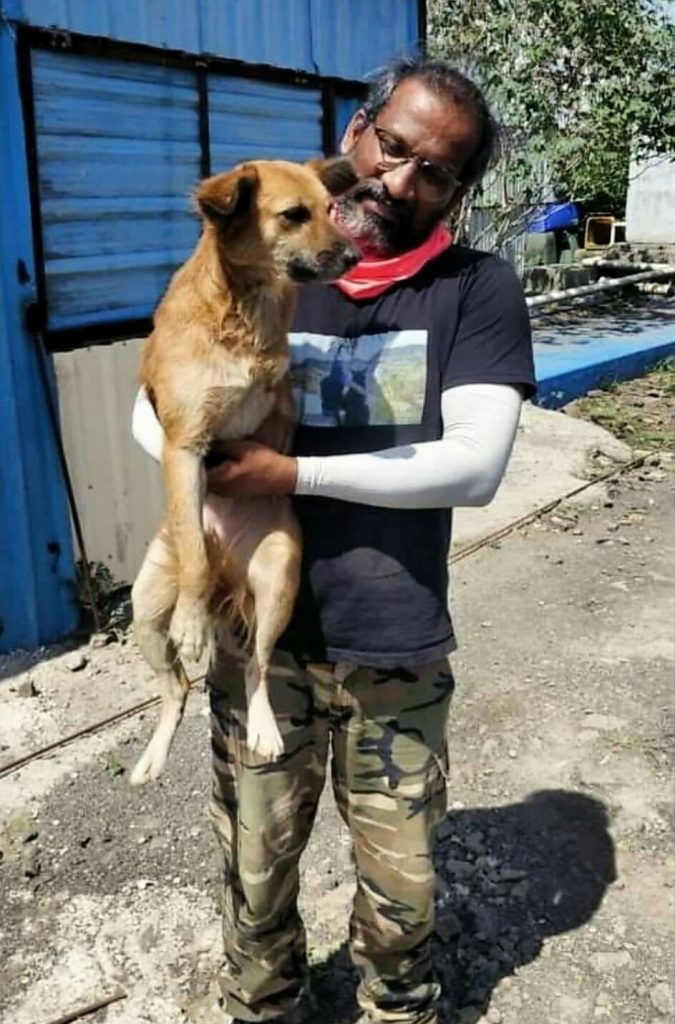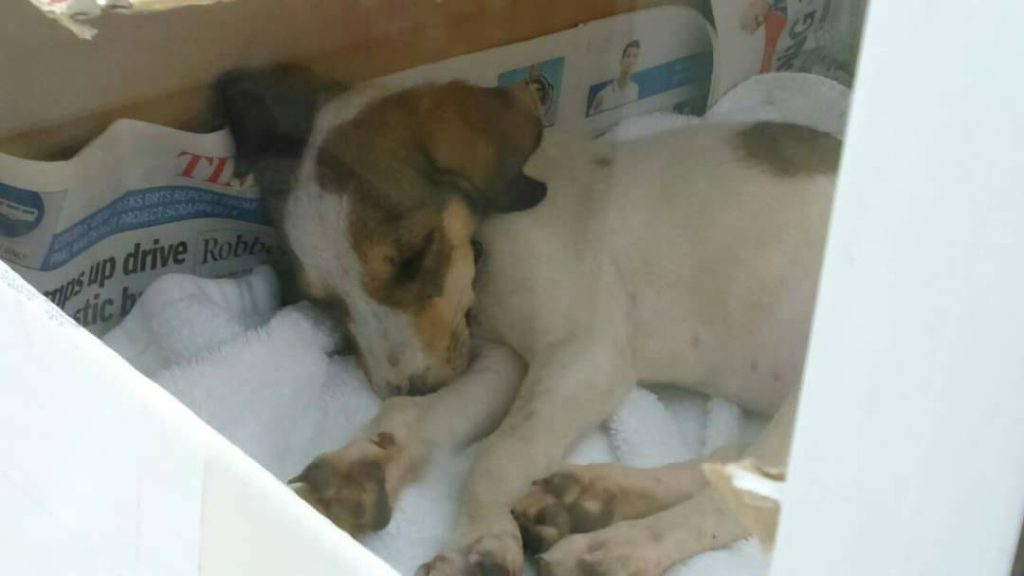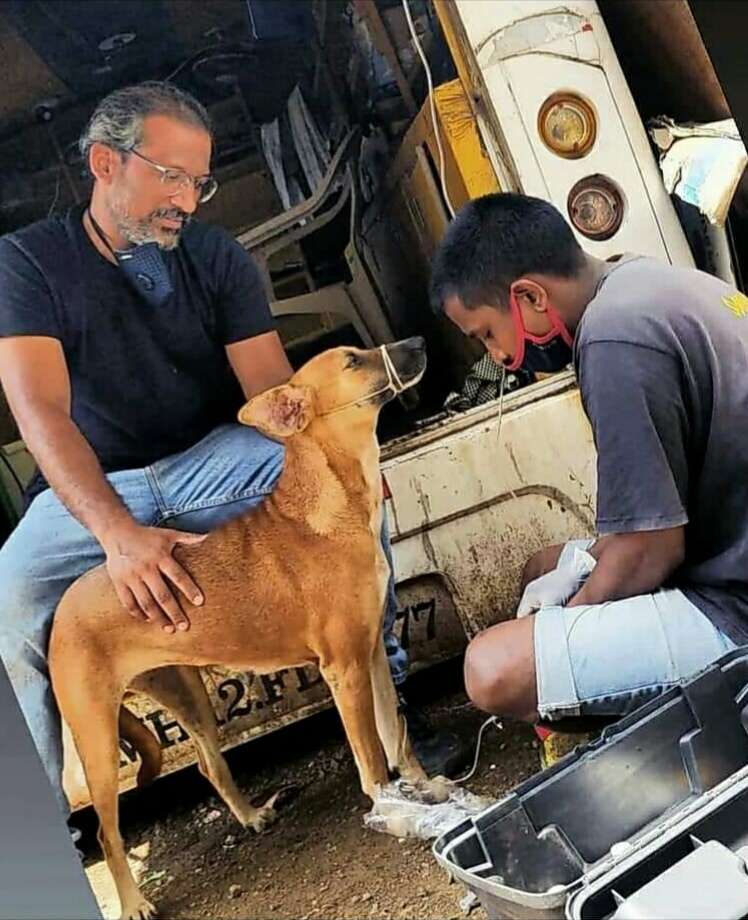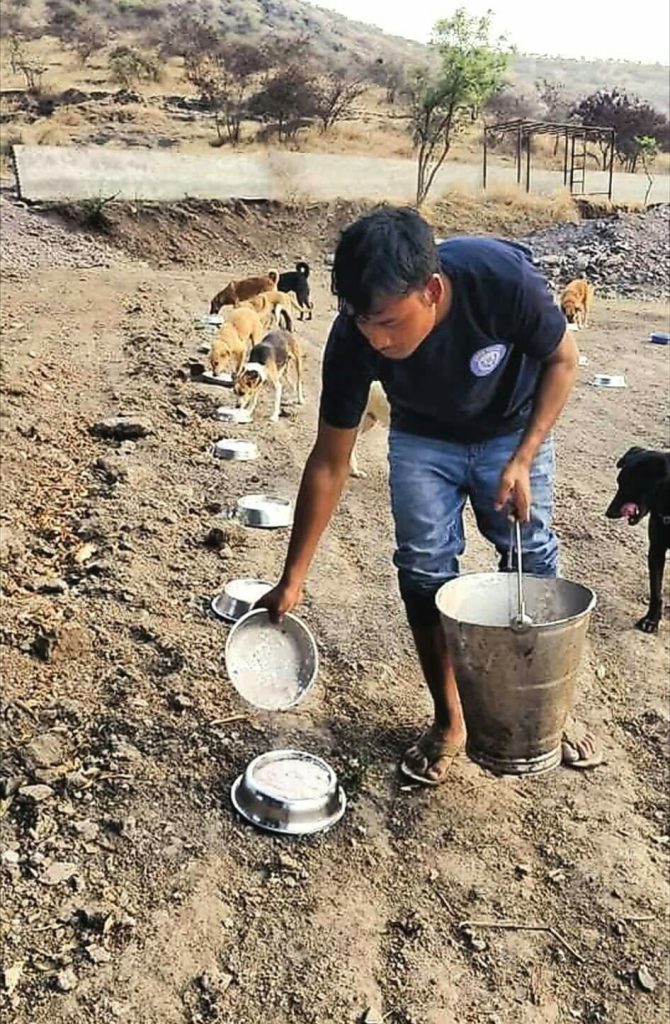 WHERE CAN I BEGIN?
If you're wondering where to begin, you can start by contributing to Pets Force:
Account details:
Name – pets force
Bank – Canara Bank
A/C No – 2829101010994
IFSC Code – CNRB0002829
Branch – MSFC, Pune – 411016
Google pay/PayTM 9689535435
PhonePe 8308812820
Or you can simply scan this to make your donation: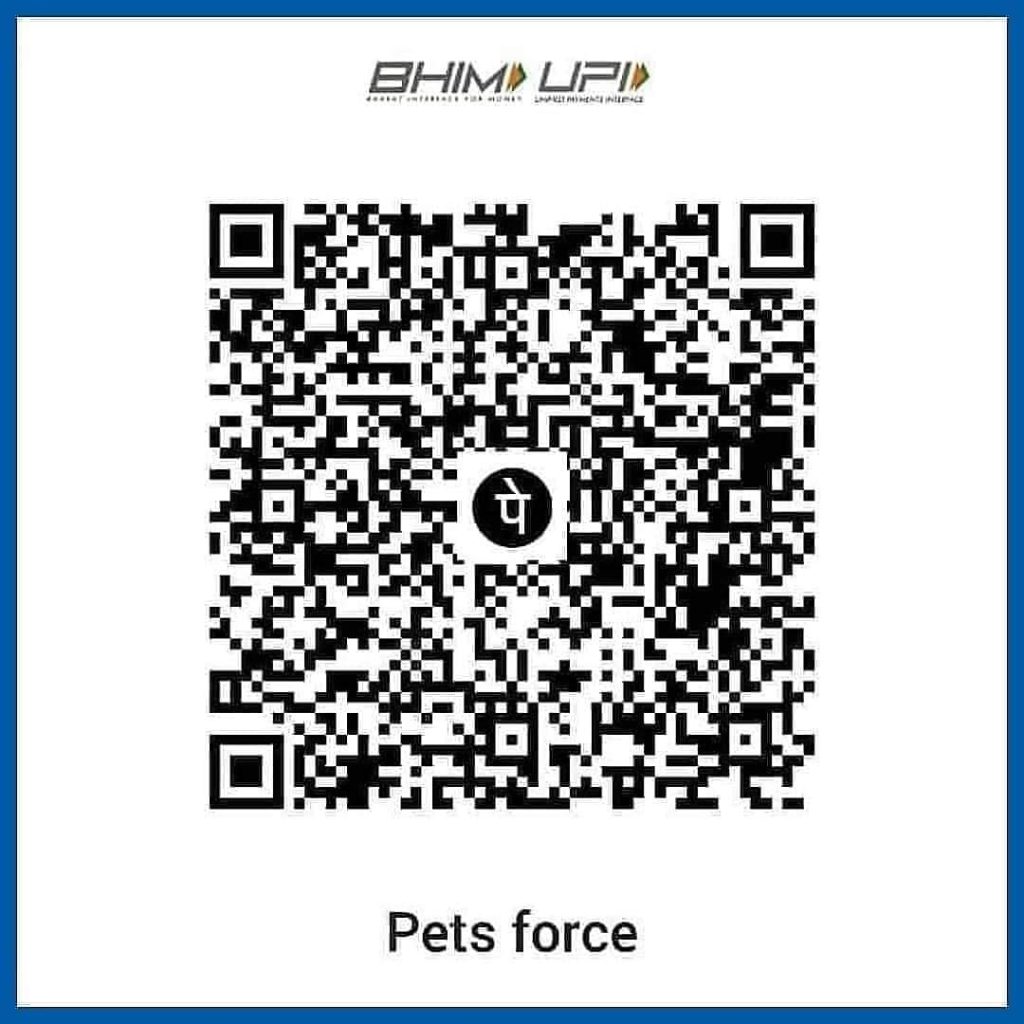 If you come across a stray that needs help in Pune, you can contact: 9689535435 (WhatsApp)
You can also share this post with as many people as you can to spread the word.
If you're in Pune, why not make a visit to the sanctuary and spend some happy time with furry friends? Or find a shelter close to where you live and get involved in whatever way you can.
So much can happen over a conversation. And with this we conclude our chat with Dr. Jyoti, a passionate zoophilist fighting for the voiceless.
If you were inspired reading this CauseAChatter story and have one to share too, reach out to us here.
Is animal welfare a cause you are passionate about? Join us at CauseAChatter and have meaningful conversations around the cause.